Steve Perry Preps For 2022 With Visualizer For 'What Are You Doing New Year's Eve'
See and hear the former Journey singer's version of the holiday standard.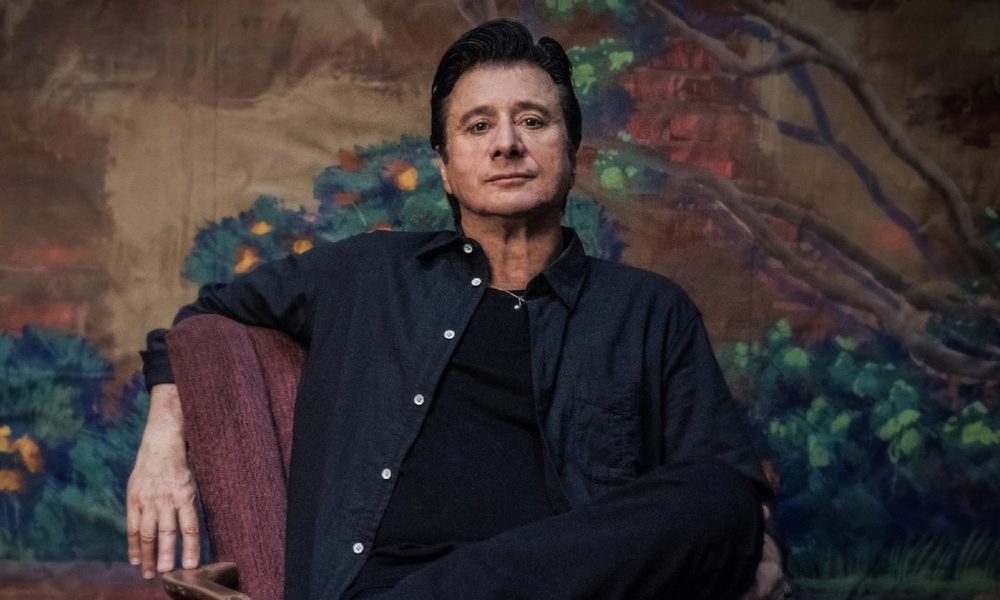 Steve Perry shared the new visualizer that goes along with his recording of the classic "What Are You Doing New Year's Eve," giving the Christmastime "yule log" TV tradition a sort of sequel.
After leaving Journey, Perry spent decades away from the recording studio, but his comeback began with the 2018 solo album Traces, and earlier this year he followed it up with a set of holiday tunes, aptly entitled The Season.
The latter is occupied mostly by classic Christmas fare like "I'll Be Home for Christmas," "Santa Claus Is Coming to Town," et al. But Perry wisely left a little room on the record for a couple of New Year's tracks: the evergreen "Auld Lang Syne" and "What Are You Doing New Year's Eve."
Written by the legendary Great American Songbook composer Frank Loesser back in 1947, "What Are You Doing New Year's Eve" has been covered by a slew of iconic singers over the years, from Ella Fitzgerald and Johnny Mathis to Norah Jones, Harry Connick Jr., and Rod Stewart.
As the latest vocal legend to step up to the song, 72-year-old Perry brings a sophistication and sensitivity to the song that's on a whole different level from the Journey power ballads that made him famous.
The visualizer Perry shared online for his recording offers up a serene scene of winter wonderland, a snow-covered nighttime setting where you can see a reindeer-drawn sleigh flying through the sky in the distance, and a golden hearth with a warm-looking fire burning while the song works its seasonal brand of magic.
If you grew up with the traditional "yule log" TV broadcast of a roaring fireplace, you'll feel right at home with the imagery accompanying the track. And if you've got some New Year's Eve festivities of your own on the agenda, throwing Perry's video up on your screen should complement your plans perfectly.