Classic Stevie Wonder Songs Form Soundtrack Of 'Higher Ground' Ballet
The 26-minute production, performed by six dancers, will feature five tracks from Wonder's Motown catalog.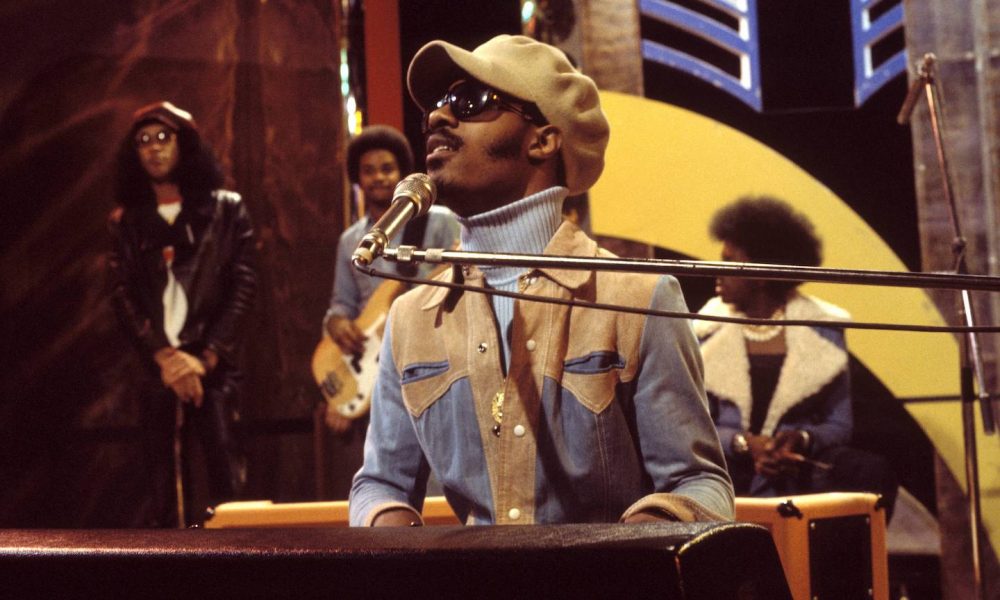 The Dance Theatre of Harlem will perform Higher Ground, a new ballet by its resident choreographer Robert Garland, at the Detroit Opera House on January 22 and 23. The location is highly significant as the piece is named for, and set to, five songs by one of the city's most celebrated sons, Stevie Wonder.
The 26-minute production, which will be performed by six dancers, will feature five classic songs from Wonder's Motown catalog, including both major hits and album tracks. It will begin with "Look Around," the opening song from his 1971 release Where I'm Coming From, moving on to "You Haven't Done Nothin'," one of the signature hits from 1974's Fulfillingness' First Finale. It also features two tracks from the 1976 landmark Songs In The Key Of Life, "Village Ghetto Land" and "Saturn," before ending with "Higher Ground" itself.
The piece was originally planned to premiere in Detroit in March 2020, before pandemic restrictions put it on hold for almost two years. Higher Ground is earmarked for the City Center Dance Festival in New York in the spring, with evening performances on April 8 and 10 and a matineé on April 9.
The production pioneers the use of ballet as resistance art, and has already been described by the New York Times as "a marvel of a work that shows off Mr. Garland's many choreographic gifts, from his sparkling musicality to his ability to seamlessly weave classical ballet with influences from modern and social dance."
In advance of the Detroit opening, Garland and three members of the Dance Theatre of Harlem toured the Motown Museum in Detroit last month. By way of a preview, they performed a dance to "Higher Ground." Lindsay Donnell, a principal dancer with the group, told the Detroit News that the extra time to work on the ballet had allowed the company "to really dive into the work and get more history. Everything we learn, just being here in Detroit, coming to the Motown Museum, it's really going to inform our performance in January."
Listen to the best of Stevie Wonder on Apple Music or Spotify.