Summer Walker Drops 'Clear 2: Soft Life EP,' Shares Video For 'Pull Up'
The video for 'Pull Up' co-stars Lil Meech and Myles Truitt.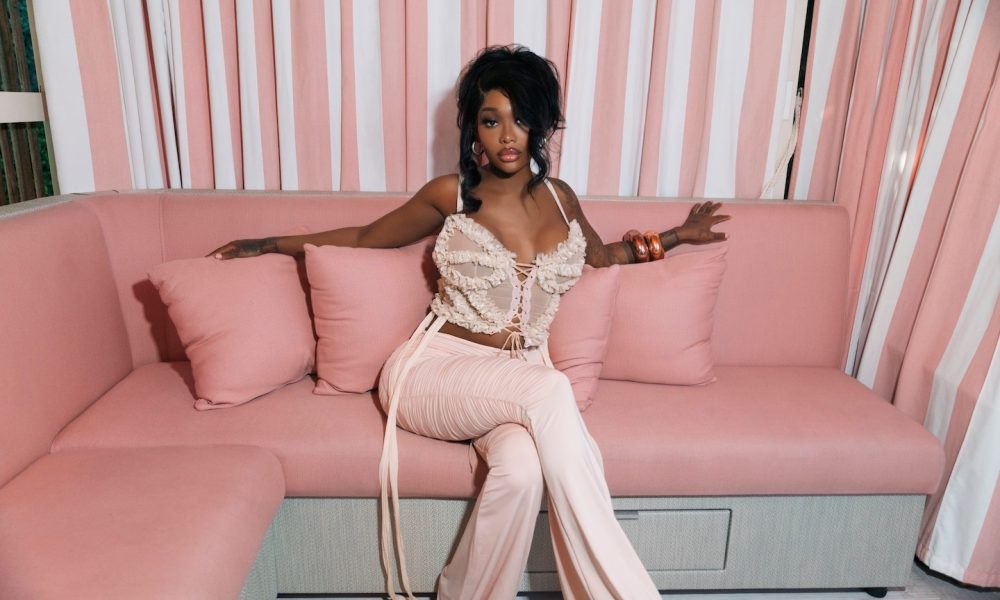 Summer Walker, the reigning empress of modern-day R&B, returns to the genre's forefront with her CLEAR 2: SOFT LIFE EP release. The nine-track project includes a starry lineup headlined by Childish Gambino, Solange, Steve Lacy, and J. Cole.
Along with releasing the EP, Summer also unveiled the visuals for "Pull Up," co-starring BMF stars Lil Meech and Myles Truitt. Directed by longtime collaborator Lacey Duke, the sultry video finds Summer slyly meeting up with her side dude—played by Meech—after cooking dinner for her beau Myles. Summer heads inside Meech's car and begins enticing him with her flirty advances until she ends things early and tells him to leave. "Pull Up" was previously teased on TikTok as a 60-second exclusive earlier this week.
Summer Walker - Pull Up [Official Music Video]
For the EP's big tease earlier this week, Summer partnered with Spotify's RapCaviar playlist for the official tracklist reveal. Plus, she enlisted Sukihana of Love & Hip Hop and "Pound Town" rapper Sexyy Red for a hilarious, sitcom-style promo video in which the three bask in the perks of their newfound fame and fortune, including a first try of caviar, or as you might be soon saying, "cavinar." CLEAR 2: SOFT LIFE EP is the sequel to Summer's 2019 four-track release, CLEAR.
In 2023, Summer has strengthened her connection with her loyal fans through high-profile and electric festival performances in recent weeks. Recently, the multi-platinum hitmaker rocked the stage in her native Atlanta at Mary J Blige's Strength of a Woman festival, alongside R&B superstars including Ms. Lauryn Hill, Muni Long, and Lucky Daye.
Before that, she joined the all-star lineup at Lovers and Friends in Las Vegas, the Pharrell-led Something in the Water, and the legendary Dreamville Festival in North Carolina.
Buy or stream CLEAR 2: SOFT LIFE EP.
CLEAR 2: SOFT LIFE EP Tracklist:
"To Summer, From Cole – Audio Hug"
"Hardlife"
"How Does It Feel"
"Mind Yo Mouth"
"Pull Up"
"New Type" (featuring Childish Gambino)
"Finding Peace"
"Set Up (2017)"
"Agayu's Revelation" (produced by Solange, Steve Lacy and John Kirby)