Sylvan Esso Shares 'Live At Electric Lady EP,' Covers Low's 'Will The Night'
Music videos accompanying the EP will be released on Friday, May 26.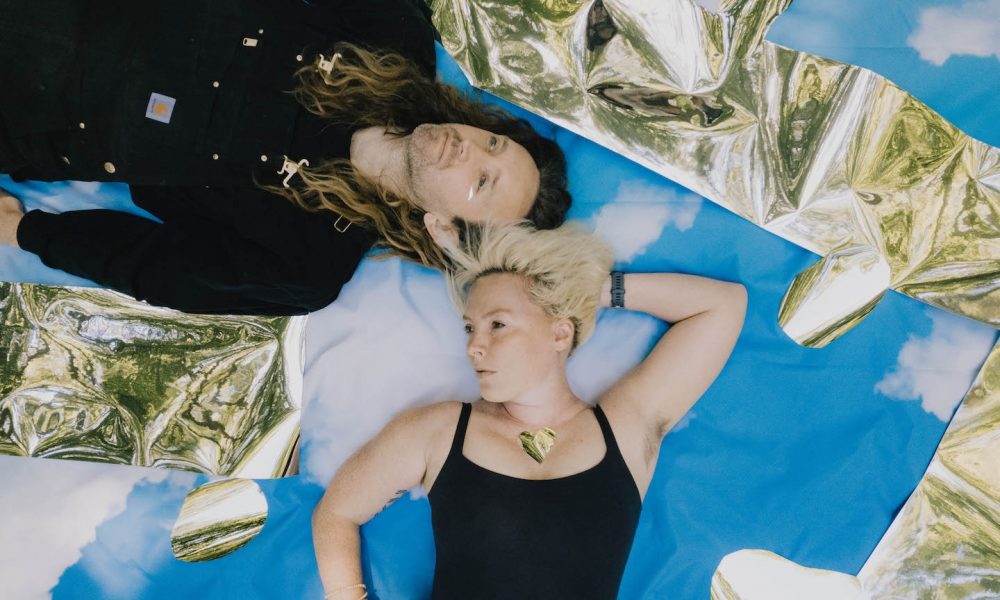 With the release of Sylvan Esso—Live At Electric Lady, Amelia Meath and Nick Sanborn have further reimagined a set of music that already "challenges all expectations" (The New York Times).
Out now on Spotify, followed by a series of stunning in-studio videos coming to YouTube on May 26, the exclusive EP features sweeping new renditions of five favorites from the band's acclaimed No Rules Sandy LP, as well as a moving cover of Low's "Will The Night."
Across the six-song collection, Sylvan Esso are joined by the multi Grammy Award-winning Attacca Quartet, performing special string arrangements from Gabriel Kahane, as well as a close circle of musicians from the band's vast and collaborative community: longtime friend Jenn Wasner (Bon Iver, Flock of Dimes, Wye Oak), drummers TJ Maiani (Neneh Cherry, Weyes Blood) and Joe Westerlund (Megafaun, Califone), and guitarist Mason Stoops, who Meath met when her duo The A's toured with Marcus Mumford last fall.
"Both Amelia and I are huge fans of Low and were so sad to hear about Mimi passing," says Sylvan Esso's Nick Sanborn. "I can still remember hearing The Curtain Hits The Cast for the first time as a teenager and being immediately struck by 'Anon'—they were haunting and visceral in a way I hadn't ever heard before, and I'm still listening to them all these years later.
"So this past January, when we were putting the setlist together for the Electric Lady session, I knew we were going to have the Attacca Quartet joining us and immediately thought of covering 'Will The Night' as a tribute to Mimi. It's one of my all time favorites of their songs, beautiful and simple and timeless, a light in the darkness."
The EP's full, cinematic suite of performance videos will be available this Friday, including the haunting No Rules Sandy closer "Coming Back To You," and an emphatic array of multi-layered highlights like "Didn't Care," "How Did You Know," "Look at Me," and "Your Reality."