Sylvan Esso Release Surprise New Single 'Sunburn'
The band is set for three shows at the Historic Durham Athletic Park from May 19-21.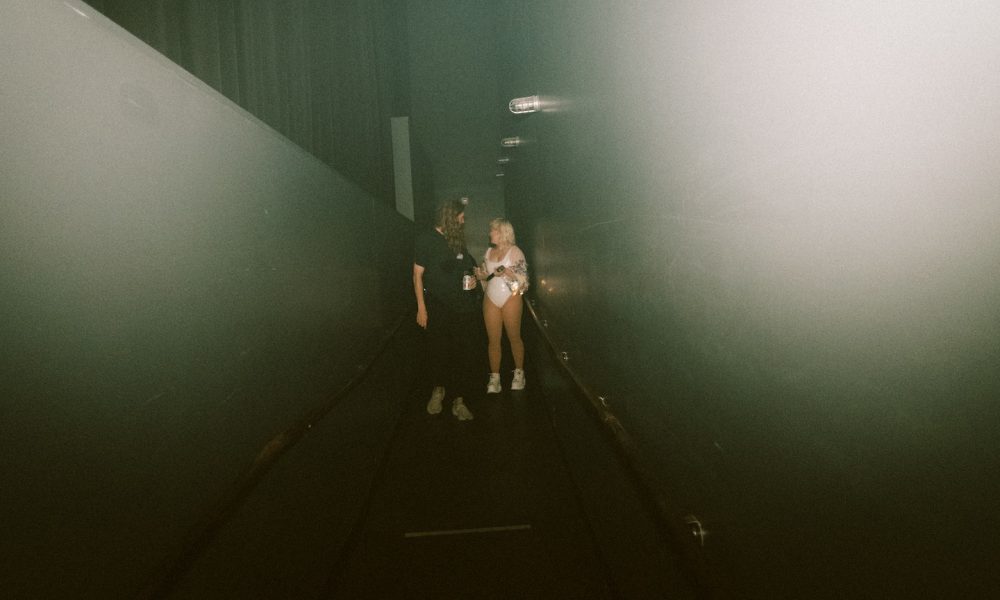 Sylvan Esso have surprised fans with "Sunburn," a concise, cathartic pop song that captures the moment when delight bleeds into discomfort.
Written on a warm January evening in Los Angeles earlier this year, the three-minute single is the band's first new music since the release of their Grammy-nominated Free Love LP in 2020, marking both an aftermath and a new beginning for Amelia Meath and Nick Sanborn.
Sylvan Esso - Sunburn (Official Audio)
The chorus of "Sunburn" came to Meath as she sat on the front porch of a house in LA, with the smoggy cityscape sprawled out ahead. Banging with a blistering beat and vivid descriptions of sensory overload, "Sunburn" is not, however, tied to any specific time or place, but the sting that comes from too much of a good thing. As Amelia Meath and Nick Sanborn explain:
eating candy til you're sick
riding your bike too fast down a hill
when you're five years old and don't want to get out of the water, and by the end you're shivering and all your fingers are pruney and your lips are turned purple
an undertow that sneaks up unsuspectingly
the painful pulsing pink of swollen eyelids leftover after a day lying in the sun
plunging forward without time for second-guessing
produced by Sylvan Esso
for you
Sylvan Esso recorded "Sunburn" at both their Betty's studio in Chapel Hill, NC, and Dahlia Ave in Los Angeles, CA. Last week, the band performed it for the very first time during their debut taping of Austin City Limits, and beginning tonight they will bring it to three headlining, career-spanning sets at the Historic Durham Athletic Park.
From May 19-21, the largely sold-out series of baseball stadium shows are Amelia Meath and Nick Sanborn's biggest hometown performances to date, featuring support from Gus Dapperton and Vagabon on May 19, Yo La Tengo and Indigo De Souza on May 20, plus Little Brother and Mr Twin Sister on May 21st.