Two New Clips From 'Talk Talk: In A Silent Way' Documentary Have Been Released
The documentary premieres on October 31 in London, before making its way around the UK.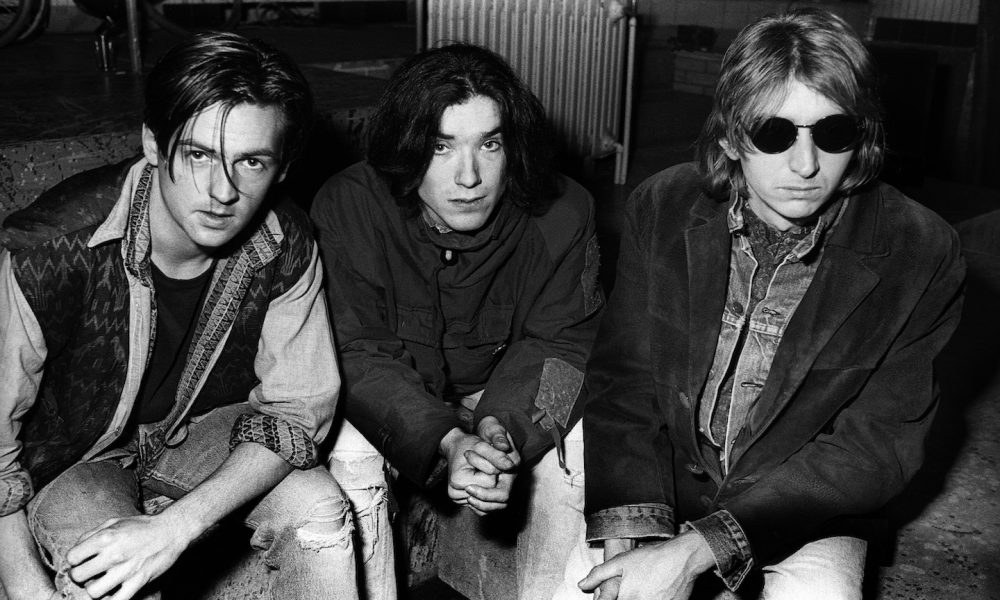 To celebrate the premiere of Talk Talk: In A Silent Way at this year's Doc'n Roll Film Festival, Uncut Magazine have released two clips from the documentary.
The documentary premiers on October 31 in London, before making its way around the UK. The film explores the attempts of Belgian director Gwenaël Breës to unravel the mysteries of Talk Talk's fourth album Spirit Of Eden, 30 years on from its original release.
Guided by their single-minded frontman, Mark Hollis, Talk Talk recorded a trio of career-defining albums during the late 80s and early 90s. The band hit on a winning formula in 1986 with the sublime The Colour Of Spring, but they took a radical turn into leftfield with 1988's Spirit Of Eden and traveled even further out on 1991's otherworldly Laughing Stock.
Widely regarded as Talk Talk's holy trinity, these singular, pigeonhole-defying albums are thrown into even sharper relief when you consider that EMI initially marketed Hollis' team as a glossy, synth-pop act akin to labelmates Duran Duran. However, after the Top 40 success of 1982's The Party's Over and 1984's It's My Life, Hollis asserted creative control for The Colour Of Spring: a gloriously-realized widescreen pop record which spawned the band's two signature hits, "Life's What You Make It" and "Living In Another World."
Talk Talk's commercial peak, The Colour Of Spring yielded worldwide chart success and sales of over two million. However, the band shunned such materialistic concerns for 1988's Spirit Of Eden, which was edited down to six tracks from hours of studio improvisation by Hollis and producer/musical foil, Tim Friese-Greene.
A truly groundbreaking album flecked with rock, jazz, classical and ambient music, Spirit Of Eden attracted critical acclaim and cracked the UK Top 20, but Mark Hollis remained adamant that Talk Talk wouldn't be touring the record. After dealing with time-consuming business-related issues, the band then left EMI and recorded their final album, Laughing Stock, for legendary jazz imprint Verve Records.
As manager Keith Aspden told The Quietus in 2013, Verve offered Hollis and co the opportunity to further embrace the experimental approach they'd adopted while piecing Spirit Of Eden together. "Verve guaranteed full funding for Laughing Stock, without interference," he said. "[The band] took full advantage of that situation and locked themselves away for the duration of the recording."
Visit Doc'n Roll Film Festival's official website for screening times and more information.