Tangerine Dream Announce 'From Virgin To The Quantum Years' UK & Europe Tour For 2022
The band's 19-date itinerary kicks off in Belfast on March 1.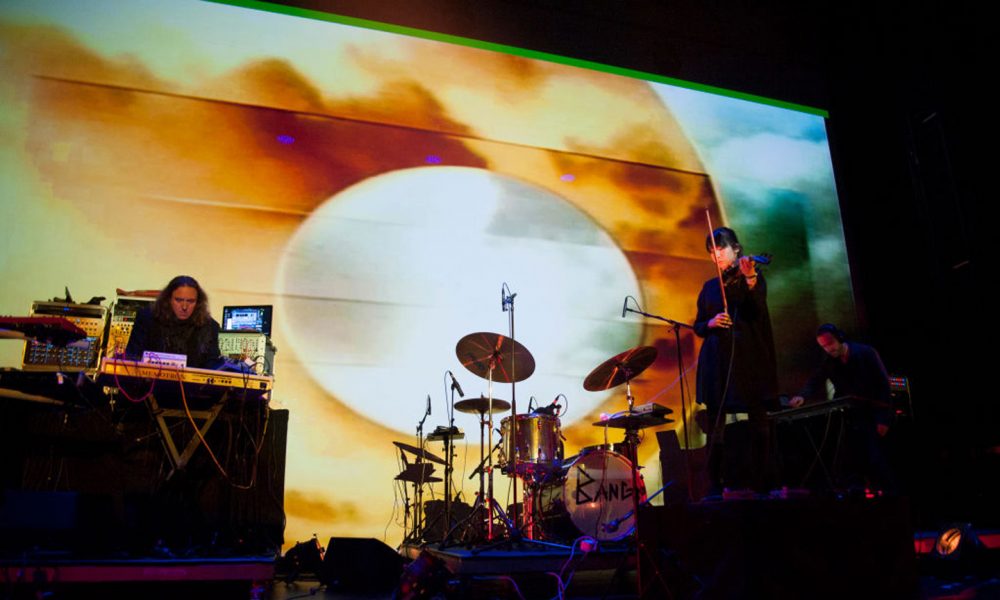 German electronic prog pioneers Tangerine Dream have announced that they will release their brand new studio album, Raum, through Kscope on February 25. At the same time the band have announced a run of UK tour dates, their 'From Virgin To The Quantum Years' Tour for March 2022.
The seven-track Raum, which opens with the 17-minute "In 256 Zeichen", is the second studio album that current Tangerine Dream line-up of Thorsten Quaeschning, Hoshiko Yamane and Paul Frick have recorded since the passing of the founder Edgar Froese in 2015.
Tangerine Dream's influence on the development of electronic music was huge, with a vast catalog of album releases, groundbreaking live performances and film soundtracks. Froese founded the collective in 1967 and was the only constant member of the group, who made their recording debut two years later with Electronic Meditation, during their years on the Pink label.
Tangerine Dream, and Froese, continued to be prolific in later years, with more than 100 albums to their name. In addition, he recorded a large amount of material under his own name, from 1974's Aqua onwards. The band were also much noted for their film soundtracks, including the score for Tom Cruise's breakthrough movie, 1983's Risky Business.
"With deep respect for the sound of the previous five decades, this record continues in the ever-evolving pathway of Tangerine Dream," the band's current line up say.
Raum will be available as a CD, gatefold double LP and digitally.
Tangerine Dream play the From Virgin to the Quantum Years' tour dates in March 2022:
Mar 2: Belfast Limelight 1
Mar 3: Dublin Liberty Hall
Mar 5: Manchester RNCM Theatre
Mar 6: Edinburgh Assembly Rooms
Mar 7: Glasgow Saint Luke's
Mar 9: Newcastle Upon Tyne Riverside Newcastle
Mar 10: Liverpool Grand Central
Mar 11: Coventry Cathedral
Mar 12: Cambridge Corn Exchange
Mar 13: Birmingham Town Hall
Mar 15: Leeds Brudenell Social Club
Mar 16: Bristol Trinity Centre
Mar 17: Exeter Phoenix
Mar 18: London Roundhouse
Mar 19: Great Yarmouth HRH Prog XII
Mar 21: Southampton Engine Rooms
Mar 23: Brighton Chalk
Mar 25 Amsterdam Q-Factory
Aug 19: Neuberinhaus Reichenbach Artrock Festival X