Taylor Swift Notches Highest Debut Ever For Record Store Day Vinyl
'folklore: the long pond studio sessions' marks the artist's 10th No.1 on Billboard vinyl albums chart.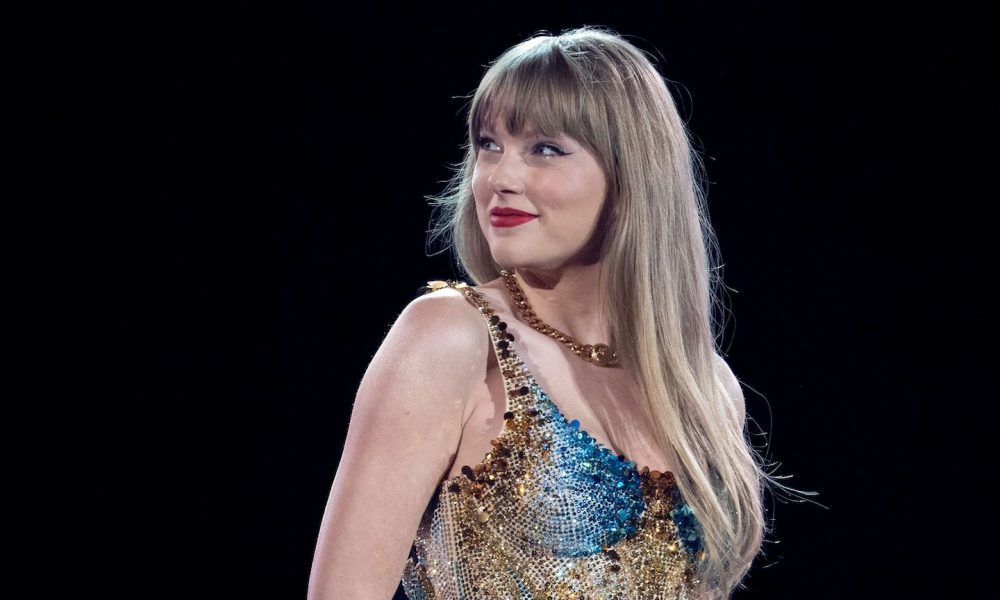 Taylor Swift has again broken a new record. The vinyl release of folklore: the long pond studio sessions debuted at No.3 on the Billboard 200, making it "The highest chart debut for a Record Store Day Vinyl ever." At the time of writing, Swift occupies three spots in the Top 10 of the Billboard 200 (No.3 folklore: the long pond studio sessions, No.4 Midnights, No.10 Lover), and she now joins Whitney Houston as the only female soloists to achieve this milestone.
Additionally, folklore: the long pond studio sessions has emerged as "the first vinyl-only release to land in the Top 10" in the modern era. At the same time, it has earned Swift the title for "Most #1 Albums" on the Billboard Vinyl Albums Chart. The album also more than doubled the previous highest selling record store day sales record. The previous record for Record Store Day vinyl sales was 35,000 units while folklore: the long pond studio sessions moved an estimated 75k.
Shop the best of Taylor Swift's discography on vinyl and more.
The album documents the first time Swift's folklore album was performed live during September 2020. Taylor, Aaron Dessner [The National], Jack Antonoff [Bleachers], and Justin Vernon [Bon Iver] played through the album in its entirety during the Long Pond Studio Sessions, and the long pond studio sessions preserves this moment on disc. folkore also notably stands out as Swift's third LP to win "Album of the Year" at the Grammy Awards.
Last year, Swift was announced as the first-ever global ambassador of Record Store Day. She said: "Record stores are so important because they help to perpetuate and foster music-loving as a passion. They create settings for live events. They employ people who adore music thoroughly and purely."
Carrie Colliton, co-founder of RSD, said: "The role of RSD Ambassador is, of course, something we take seriously in the sense that it helps us do our job of shining a light on these special places.
"We're pretty picky about the people we invite to 'wear the sash', and we always want to make sure those Ambassadors genuinely love record stores and are creative about ways to celebrate them. But mostly it's a title we want people to have fun with, and we know that Taylor loves having fun, loves music, and loves record stores."
Listen to the best of Taylor Swift on Apple Music and Spotify.