Taylor Swift Makes Cameo In 'Amsterdam' Trailer
The film is set to star Christian Bale, Margot Robbie, and John David Washington.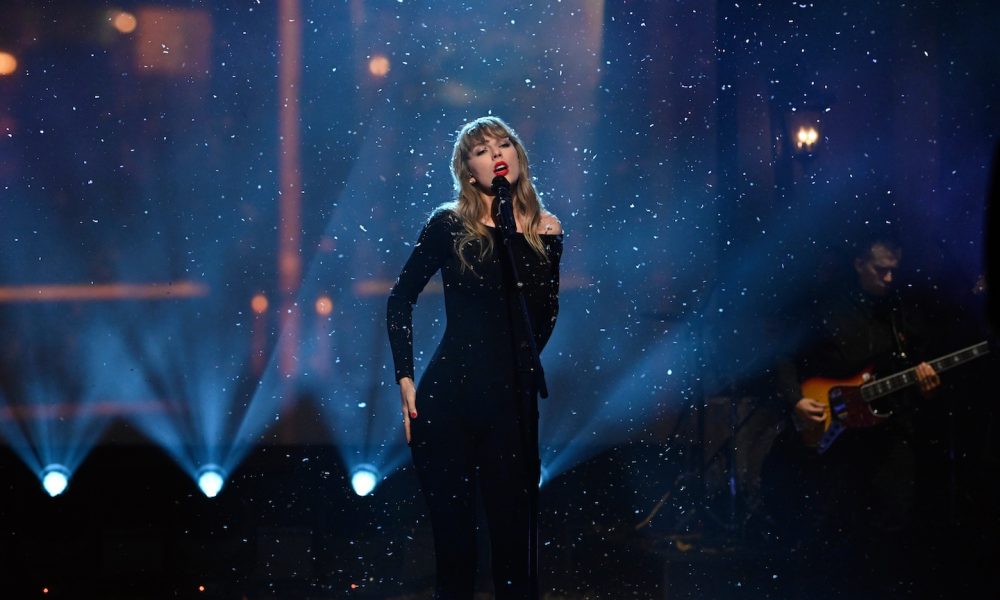 Taylor Swift makes a cameo in the trailer for Amsterdam, a forthcoming blockbuster from the mind of David O. Russell. Appearing alongside stars Christian Bale, Margot Robbie, and John David Washington, the pop star's face pops up for just a split second in the first trailer for Russell's upcoming murder mystery film.
According to the trailer, Amsterdam follows three friends played by Bale, Robbie, and Washington who met during war time and now vow to always protect one another. While living in 1930s Amsterdam, they are accused of murder and uncover a mystery while avoiding the charges. According to Billboard, Swift reportedly plays a character mourning the loss of her father.
Amsterdam | Official Trailer | 20th Century Studios
Last month, Swift shared the new song "Carolina," which she wrote for the soundtrack of the forthcoming film Where the Crawdads Sing.
The highly atmospheric, Americana-flavored track had been teased in a trailer for the movie, which is an adaptation of the hit novel of 2018 by Delia Owens. The picture, directed by Olivia Newman and executive produced by Reese Witherspoon, is listed for July 15 release in the US, and July 22 in the UK.
The new song is produced by Aaron Dessner and was recorded in a style befitting the era in which the film is set, using instruments that were only available before 1953. To make it even more appropriate to its setting, it was recorded in one take.
Swift wrote on social media: "About a year & half ago I wrote a song about the story of a girl who always lived on the outside, looking in. Figuratively & literally. The juxtaposition of her loneliness & independence. Her curiosity & fear all tangled up. Her persisting gentleness & the world's betrayal of it."
It follows Swift's release of the latest two songs in her series of re-recordings from her catalog, both from the 1989 album, "This Love (Taylor's Version)" and "Wildest Dreams (Taylor's Version)." Swift is yet to announce release plans for a new version of the complete 1989 set, having so far issued two albums in the "Taylor's Version" series in 2021, Fearlessin April and Red in November.
Listen to the best of Taylor Swift on Apple Music and Spotify.