Taylor Swift Shares Eerie 'Carolina' From 'Where The Crawdads Sing' Soundtrack
The highly atmospheric track had been teased in a trailer for the movie, which is an adaptation of the hit novel of 2018 by Delia Owens.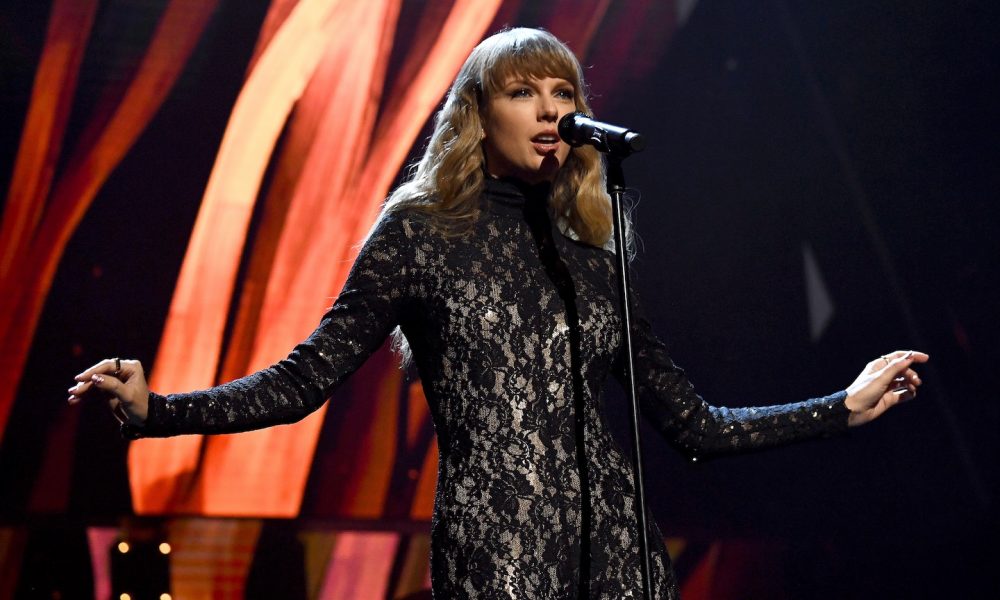 Taylor Swift has shared the new song "Carolina," which she wrote for the soundtrack of the forthcoming film Where the Crawdads Sing.
The highly atmospheric, Americana-flavored track had been teased in a trailer for the movie, which is an adaptation of the hit novel of 2018 by Delia Owens. The picture, directed by Olivia Newman and executive produced by Reese Witherspoon, is listed for July 15 release in the US, and July 22 in the UK.
Carolina (From The Motion Picture "Where The Crawdads Sing")
The new song is produced by Aaron Dessner and was recorded in a style befitting the era in which the film is set, using instruments that were only available before 1953. To make it even more appropriate to its setting, it was recorded in one take.
Swift wrote on social media: "About a year & half ago I wrote a song about the story of a girl who always lived on the outside, looking in. Figuratively & literally. The juxtaposition of her loneliness & independence. Her curiosity & fear all tangled up. Her persisting gentleness & the world's betrayal of it."
WHERE THE CRAWDADS SING - Official Trailer (HD)
It follows Swift's release of the latest two songs in her series of re-recordings from her catalog, both from the 1989 album, "This Love (Taylor's Version)" and "Wildest Dreams (Taylor's Version)." Swift is yet to announce release plans for a new version of the complete 1989 set, having so far issued two albums in the "Taylor's Version" series in 2021, Fearless in April and Red in November.
Variety reported that Witherspoon said in a recent round table interview that Swift wrote the eerie "Carolina" while working on her 2020 album Folklore, after reading the novel. "She read this book and loved it so much, and then she heard we were making a movie [during the time that] she was making her Folklore album. Then she wrote a song with that whole Folklore team, which was so haunting and magical and beautiful."
Director Newman added: "She had gone and written this song out of just pure inspiration and sort of said, 'I don't know if you'll like it, but here it is.'"
Listen to the best of Taylor Swift on Apple Music and Spotify.