Taylor Swift Recruits Ice Spice For 'Karma' Remix, Lana Del Rey For 'Snow On The Beach' Update
The tracks are featured on 'Midnights (The Til Dawn Edition).'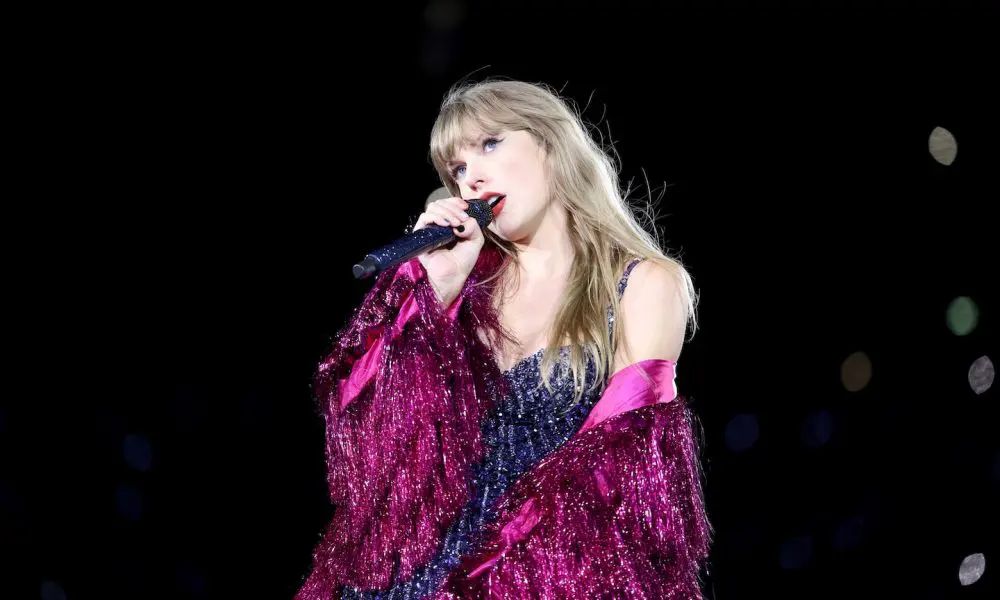 Taylor Swift has shared exciting updates to two Midnights songs. She has recruited Ice Spice for a new version of "Karma" and offers up an updated version of "Snow on the Beach" subtitled "(Featuring More Lana Del Rey), which stars Lana more prominently in the mix. Listen to both tracks below, which are featured on Midnights (The Til Dawn Edition).
Taylor first shared the news on social media earlier this week. She wrote, "Um. SO much to tell you. I'm a massive fan of this brilliant artist, and after getting to know her I can confirm: she is THE ONE to watch. So delighted to say that Karma Featuring the incredible [Ice Spice] will be out TOMORROW night at MIDNIGHT ET as a part of the new Midnights (The Til Dawn Edition) deluxe album that you can pre-order now."
Taylor Swift ft. Ice Spice - Karma (Official Visualizer)
That's not all—the post continues with Taylor writing, "In addition to Karma Ft Ice Spice… You asked for it, we listened: Lana and I went back into the studio specifically to record more Lana on Snow on the Beach. Love u Lana," followed by a series of smiley emojis.
"Snow on the Beach" is the fourth song on Taylor's tenth album Midnights, and while the collab delighted fans of both artists, many asked for more of Del Rey's vocals to be heard on the Jack Antonoff-produced track.
Taylor Swift - Snow On The Beach (Feat. More Lana Del Rey)
Finally, Taylor added, "But wait there's more… for those of you going to the East Rutherford shows – we will have a new special edition CD available ONLY on site starting at 12:30pm ET on Friday! This CD will have a never before heard Midnights vault track called 'You're Losing Me'!" East Rutherford, New Jersey will be the next stop on Swift's massively successful Eras Tour, with a triplet of back-to-back dates beginning tonight, 26.
It has also been an exciting time for Ice Spice. Earlier this week, it was revealed that she, alongside Nicki Minaj and Aqua, have created a new version of the iconic song "Barbie Girl" for the forthcoming Barbie movie. It's not the first crossover between Minaj and Spice; they recently linked up on "Princess Diana."