Taylor Swift Has Seven Albums In Top 40 Of 'Billboard 200'
Swift joins the late Whitney Houston as the only other artist to achieve such a feat.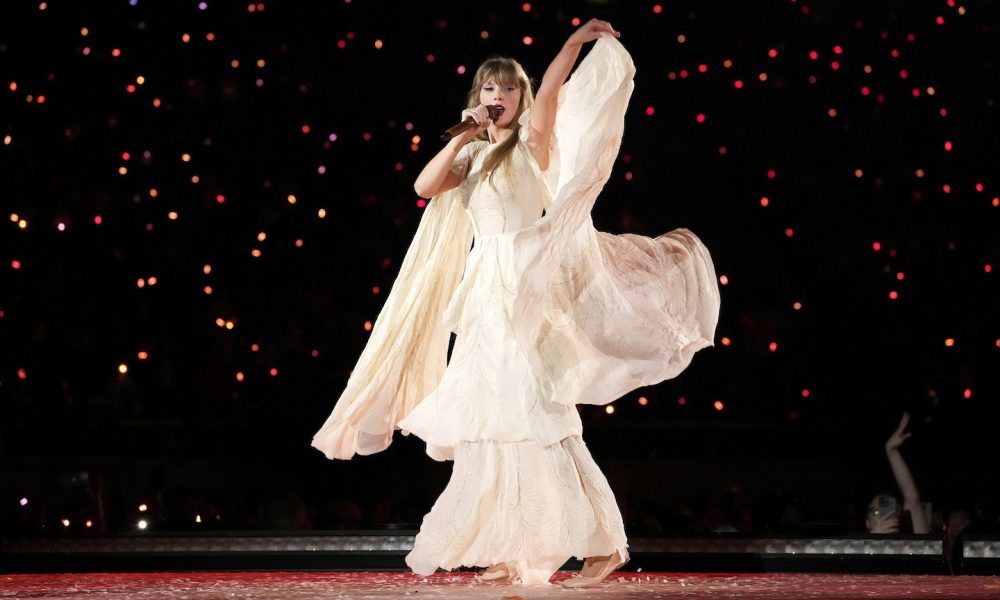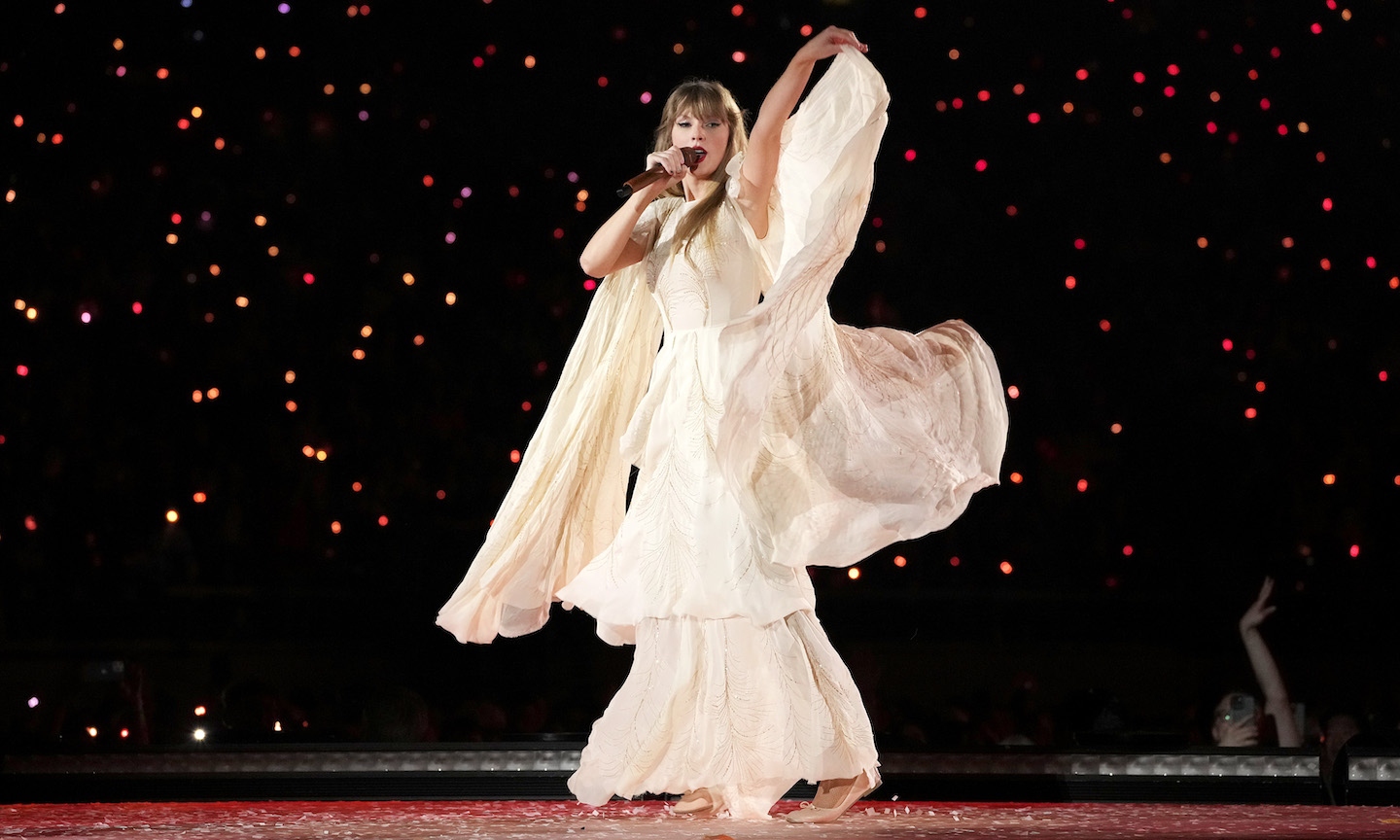 Taylor Swift has made history on the Billboard 200 chart, as seven of her albums have placed in the top 40 simultaneously. Swift is only the second act to chart at least seven albums in the top 40 at the same time, after Whitney Houston posthumously achieved the feat in 2012.
Shop the best of Taylor Swift's discography on vinyl and more.
Swift's chart success is due in large part to the launch of her Eras Tour. Swift kicked off the run in Glendale, Arizona on March 17, beginning the epic run with a 44-song set that lasted more than three hours.
While fans knew they would be treated to songs from across Swift's discography, there was mystery regarding how she would organize the setlist. Instead of moving through her 10 albums chronologically, Swift bounced around her eras, kicking off the show with 2019's Lover before queuing up into 2020's evermore. Reputation followed, which introduced a single track from Speak Now, during which she performed "Enchanted."
Songs from Red, Folklore, and 1989 came after, and then Swift performed a brief acoustic set consisting of "Mirrorball" and "Tim McGraw" from her debut self-titled album. Swift confirmed that she will keep that tradition but will change it up for every show, without repeating a song. Swift ended the night with her most recent release, Midnights.
Each era was highlighted by intricate sets, enchanting choreography, and custom outfits to represent each distinctive period in Swift's career.
During the first show, Swift performed the following songs from Lover: "Miss Americana & the Heartbreak Prince," "Cruel Summer," "The Man," "You Need to Calm Down," the self-titled cut, and "The Archer."
From Fearless, she offered up, "Fearless," "You Belong With Me," and "Love Story." From evermore, she performed "'tis the damn season," "willow," "marjorie," "champagne problems," and "tolerate it."
Next up were tracks from reputation, which included "…Ready for It?," "Delicate," "Don't Blame Me," and "Look What You Made Me Do." From Speak Now, she performed "Enchanted," and from Red she performed, "Red – Intro," "22," "We Are Never Ever Getting Back Together," "I Knew You Were Trouble," and "All Too Well (10 Minute Version)."
Swift then offered up tracks from folklore, which included, "seven," "invisible string," "betty," "the last great american dynasty," "august," "illicit affairs," "my tears ricochet," and "cardigan."
From 1989, Swift brought down the house with, "Style," "Blank Space," "Shake It Off," "Wildest Dreams," and "Bad Blood." Swift finished this run with a surprise performance of "mirrorball." After that, Swift unveiled the acoustic rendition of "Tim McGraw."
Swift finished up the night with songs from her latest album, Midnights. She performed "Lavender Haze," "Anti‐Hero," "Midnight Rain," "Vigilante S__t," "Bejeweled," "Mastermind," and "Karma."