Taylor Swift, Katy Perry To Join President Obama For Stonewall Event
Proceeds from the virtual Pride Live event will benefit LGBTQ+ youth organisations.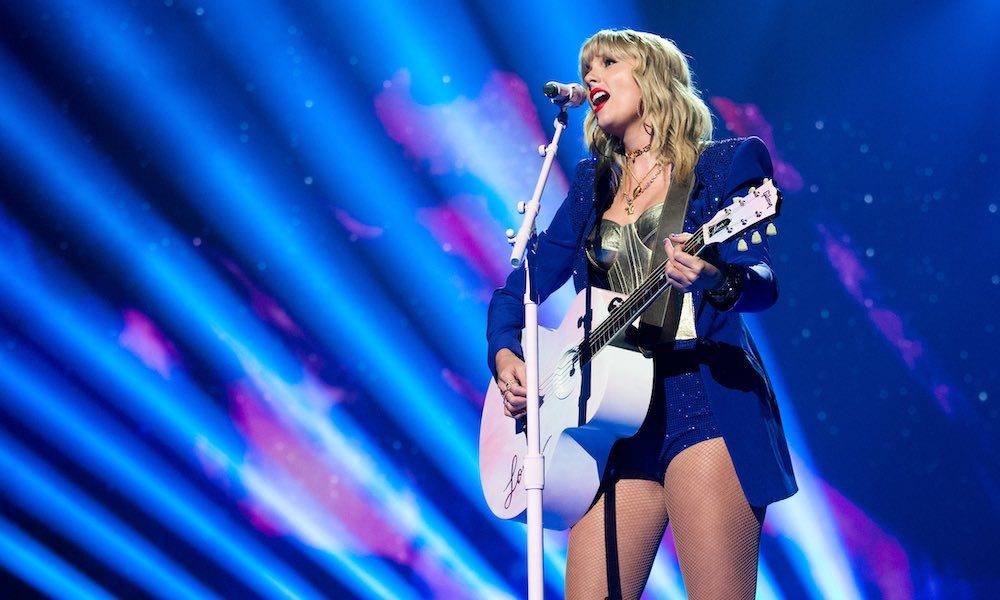 As Pride Month comes to a close, an all-star line-up of talent, including Taylor Swift, Katy Perry and Demi Lovato will join former President Barack Obama for a special Stonewall Day live-stream event. Beginning with a pre-show at 12:45 PM EST on Friday, 26 June, the Pride Live event will be available to view on Logo Facebook and YouTube channel.
Launched in 2018 by Pride Live – an organisation which dedicates itself to fighting for equality and support for the LGBTQ+ community – Stonewall Day is a national day of awareness to honour the legacy of the 1969 Stonewall Riots.
Also making appearances or performing during the event will be Hayley Kiyoko, Kesha, Ellen DeGeneres, Cynthia Erivo, Christian Siriano, George Takei, Lilly Wachowski, Chelsea Clinton, Valerie Jarrett and Nico Tortorella, among many others. Model and trans advocate Geena Rocero will host the event.
While the live-stream is free, donations will be encouraged via Pride Live's Text2Give program, raising funds for LGBTQ+ youth organisations that have been most affected by COVID-19.
"Since we launched Stonewall Day three years ago, our goal has been to honour those who stood up and bravely took action to ignite the fight for LGBTQ+ equality. The spirit of the Stonewall rebellion lives on in all of us," said Dr Yvette C. Burton, President of the Pride Live board of directors. "If our history has taught us anything, it is that our greatest moments have come from helping and supporting each other".
Diane Anderson-Minshall, CEO of Pride Media, added that this year's events are particularly crucial in supporting youth-based organisations amid the pandemic. "Some kids are at home with parents who don't accept their sexual orientation or gender identity or expression; others are homeless in an era where shelters simply can't social distance", Anderson-Minshall explained. "We want anything we do to help those kids out so you're not just listening to some awesome performers but you're helping protect the most vulnerable among us – queer and trans kids."
Taylor Swift, meanwhile, recently took part in YouTube's virtual graduation ceremony, "Dear Class Of 2020", where she joined the Obamas and a high-profile collection of artists, thought-leaders, and political figures in celebrating this year's seniors. Earlier this week, the artist also thrilled fans by releasing the live version of 'Cornelia Street' to her YouTube channel. The performance comes from her recent 'City Of Lover' concert in Paris, which is available to stream exclusively on Hulu and Disney+.
Listen to the best of Taylor Swift on Apple Music and Spotify.
Format:
UK English