Listen To The Band's Previously-Unreleased Live Performance Of 'Time To Kill'
The 1971 recording, captured at the Royal Albert Hall, appears on the deluxe, 50th Anniversary Edition of 'Stage Fright.'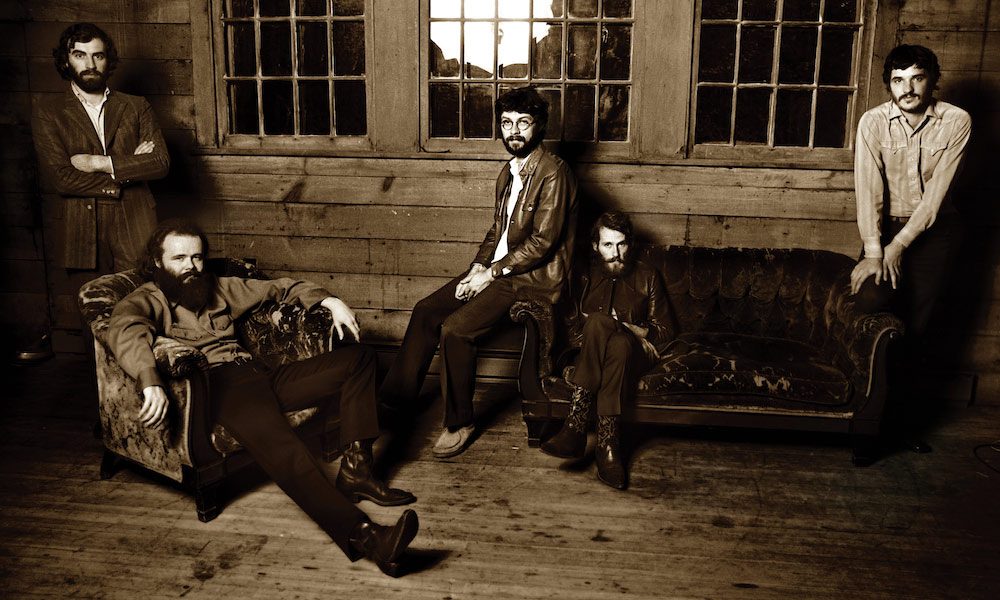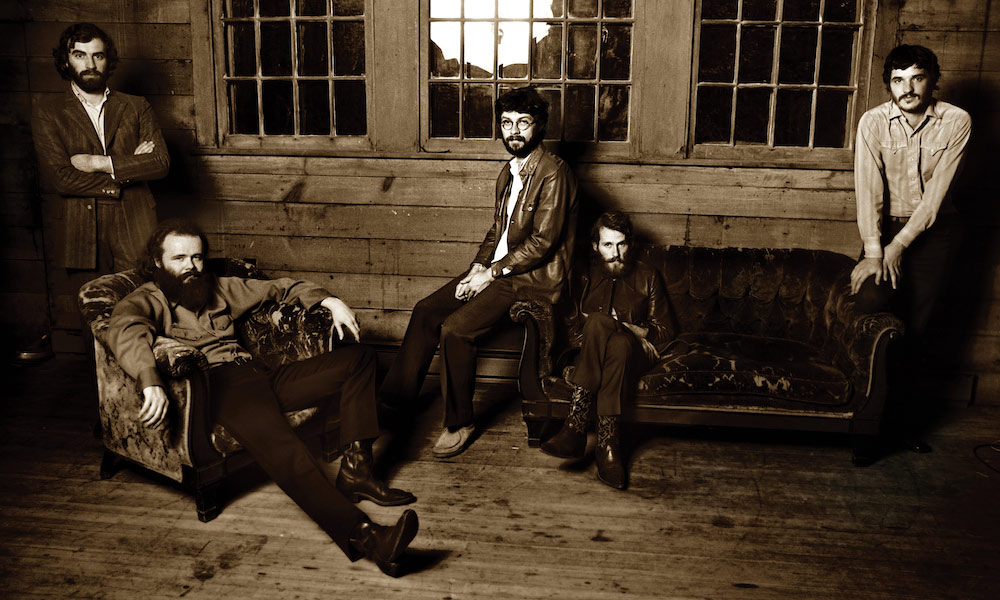 A previously-unreleased live recording of The Band's "Time To Kill," captured during a 1971 concert at London's Royal Albert Hall, has been unveiled. The track comes ahead of a bonus-filled, 50th-anniversary edition of Stage Fright, which is due out in a variety of formats on February 12 via Capitol/UMe.
"Time To Kill (Live at Royal Albert Hall)" was captured in June 1971, months after The Band released their third studio album. The thrilling concert – which took place during The Band's European tour – is included in its entirety in the forthcoming reissue.
"Each member of The Band was on a musical high. Everybody playing and singing at the top of their game. Each night, from Amsterdam to Paris to Copenhagen, the spirit kept rising," recalled principal songwriter, Robbie Robertson, who oversaw the 50th-anniversary release.
Hailed by Robertson as "one of the greatest live concerts The Band ever played," the evening at London's historic Royal Albert Hall was luckily captured on a 4-track machine. While the tapes remained shelved for nearly 50 years, the 20-song set has been meticulously restored by Bob Clearmountain, who also remixed Stage Fright from its original multi-track masters
The recording finds the band firing on all cylinders as they deliver rousing performances of songs off Stage Fright, as well as their most popular tracks from Music From Big Pink and The Band (aka "The Brown Album") such as "The Weight," "King Harvest (Has Surely Come)," "Up On Cripple Creek," "The Night They Drove Old Dixie Down," "Across The Great Divide," "Chest Fever," and inspired covers of Dylan's "I Shall Be Released" and the Stevie Wonder-penned, Four Tops hit, "Loving You Is Sweeter Than Ever."
The forthcoming reissue also features a very different, previously-unreleased performance from The Band. Dubbed the Calgary Hotel Recordings, 1970, the seven-track set offers listeners a spur-of-the-moment jam session – captured on a portable cassette recorder by photographer John Scheele, who was traveling with the group. The spontaneous, late-night session features Robertson on guitar and vocals with Rick Danko harmonizing and playing rhythm, and Richard Manuel joining in on vocals and harmonica.
Originally released on August 17, 1970, Stage Fright features two of The Band's best-known songs: "The Shape I'm In" and the title track, both of which showcased inspired lead vocal performances by Manuel and Danko, respectively and became staples in the group's live shows. Recorded over 12 days on the stage of the Woodstock Playhouse, the album was self-produced by The Band for the first time and engineered and mixed by Todd Rundgren, with additional mixing by Glyn Johns.
Now, the newly-remixed, remastered, and expanded album will be available in a wide selection of packages, including a multi-format Super Deluxe 2-CD/Blu-ray/1-LP/7-inch vinyl box set photo booklet; a 2-CD set, 180-gram black vinyl, and limited-edition 180-gram color vinyl packages. Stage Fright will also be available across digital and streaming platforms.
All Anniversary Edition releases feature a new stereo mix by Clearmountain, while – for the first time – the album is being presented in its originally planned song order. The box set, CD, and digital configurations also offer a trove of unreleased recordings, including alternate versions of "Strawberry Wine" and "Sleeping," in addition to the above-mentioned live performances.
Stage Fright (50th Anniversary Edition) is out on February 12 and can be pre-ordered here.