The Teskey Brothers And Orchestra Victoria Prepare 'Live At Hammer Hall'
The live album of their acclaimed 2020 Christmas performance is out December 3.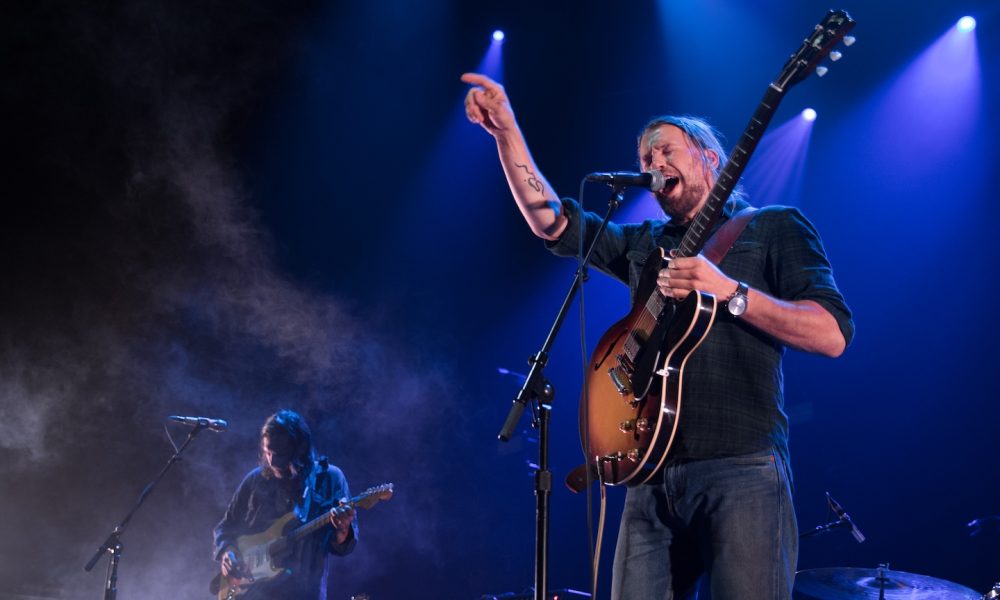 The Teskey Brothers have announced a live album of their acclaimed 2020 Christmas performance with Orchestra Victoria, Live At Hamer Hall, which will be released on Friday December 3.
For this performance, the Grammy-nominated group's songs were reimagined by arranger Jamie Messenger and performed live onstage at the iconic Melbourne venue with Orchestra Victoria, led by conductor Nicholas Buc, and streamed live to fans across the world on YouTube.
The Teskey Brothers with Orchestra Victoria - So Caught Up (Live at Hamer Hall)
The 50-minute performance features hits from the band's two critically acclaimed albums Half Mile Harvest (2017) and Run Home Slow (2019) and their two original Teskey Brothers Christmas songs, "Dreaming Of A Christmas With You" and "Highway Home For Christmas." Live at Hamer Hall is available to pre-order now on digital, CD, and limited-edition translucent red double vinyl. As a taste of what's to come, "So Caught Up" has been released for streaming or purchase.
Last December, mid-pandemic, on a muggy post-lockdown Melbourne morning, Sam, Brendon, Liam, and Josh found themselves in the enviable position of performing a set to an empty Hamer Hall with Orchestra Victoria. The group had been tapped by Arts Centre Melbourne and Orchestra Victoria management to provide repertoire for a stopgap recording project following the cancelation of the orchestra's scheduled classical season. The band jumped at the chance.
"We'd grown up listening to some live albums that have orchestras; I never expected we'd be on one, especially something as grandiose as Orchestra Victoria at Hamer Hall," says drummer Liam Gough. "I thought it would be a long and laborious process to translate our songs into orchestral form, but Jamie Messenger (arranger) and Nicholas Buc (conductor) were super across it," says Brendon Love, bassist, and key architect behind the band's sound. "We had some Zoom calls with Jamie and told him what we like and don't like, we wanted to keep it stabby and pizzicato. More fun."