The Weeknd Named 'Statistically Most Popular' Musician In The World By Guinness World Records
The new title comes after the star broke two new records earlier this year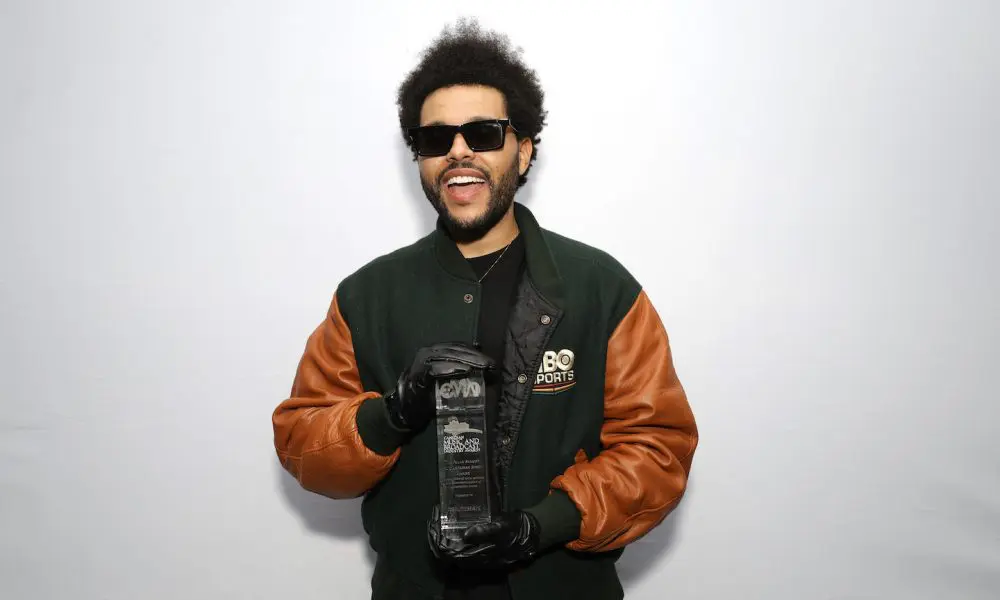 The Weeknd has been named "statistically" the most popular musician in the world, according to the Guinness World Records.
The organization has bestowed the new title on the pop icon thanks to two recent records that he broke.
The records that have helped the star earn the title both relate to his monthly listeners on Spotify. In January, The Weeknd became the first artist ever to surpass 96 million monthly listeners on the platform. Just over a month later, he smashed that record once again, becoming the first musician to score more than 100 million monthly listeners on the streaming service.
His figure for the most monthly listeners on Spotify now sits at 111.4 million as of March 20, 2023. That puts him 29 million monthly listeners ahead of the next biggest artist on the platform, Miley Cyrus, who has 82.4 million listeners.
In an article detailing The Weeknd's latest achievements, Guinness World Records dubbed him "statistically the most popular musician on the planet, and no one even comes close."
Elsewhere, The Weeknd is closing in on another record at the Juno Awards. Earlier this month, he became the second-most-awarded artist in the awards' history with 22 wins. The current record holder is Anne Murray, who has won 25 times at the awards ceremony.
At this year's ceremony, the star took home the trophies for Artist Of The Year, Songwriter Of The Year, Single Of The Year for "Sacrifice," and Album Of The Year and Pop Album Of The Year for Dawn FM.
Meanwhile, earlier this month, the global superstar shared his first live album, Live At SoFi Stadium. The record captures the second of two dates at the Los Angeles venue that were held last year and serves as an audio accompaniment to the recent concert film of the same name.
Listen to the best of The Weeknd on Apple Music or Spotify.