The Weeknd Became First Artist To Reach 100M Monthly Listeners On Spotify
The Weeknd's new concert film, 'Live At SoFi Stadium,' is available to watch now via HBO Max.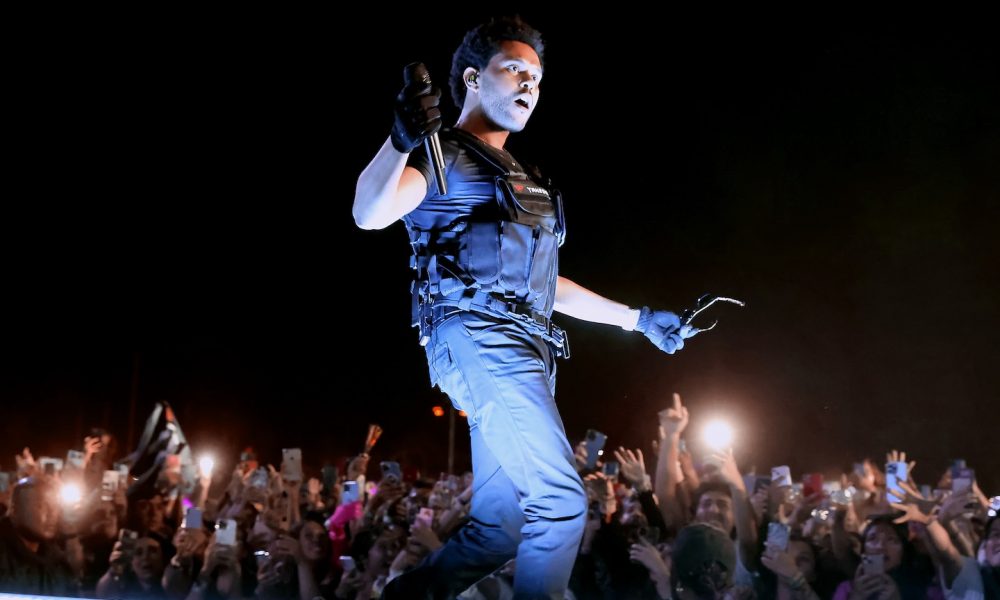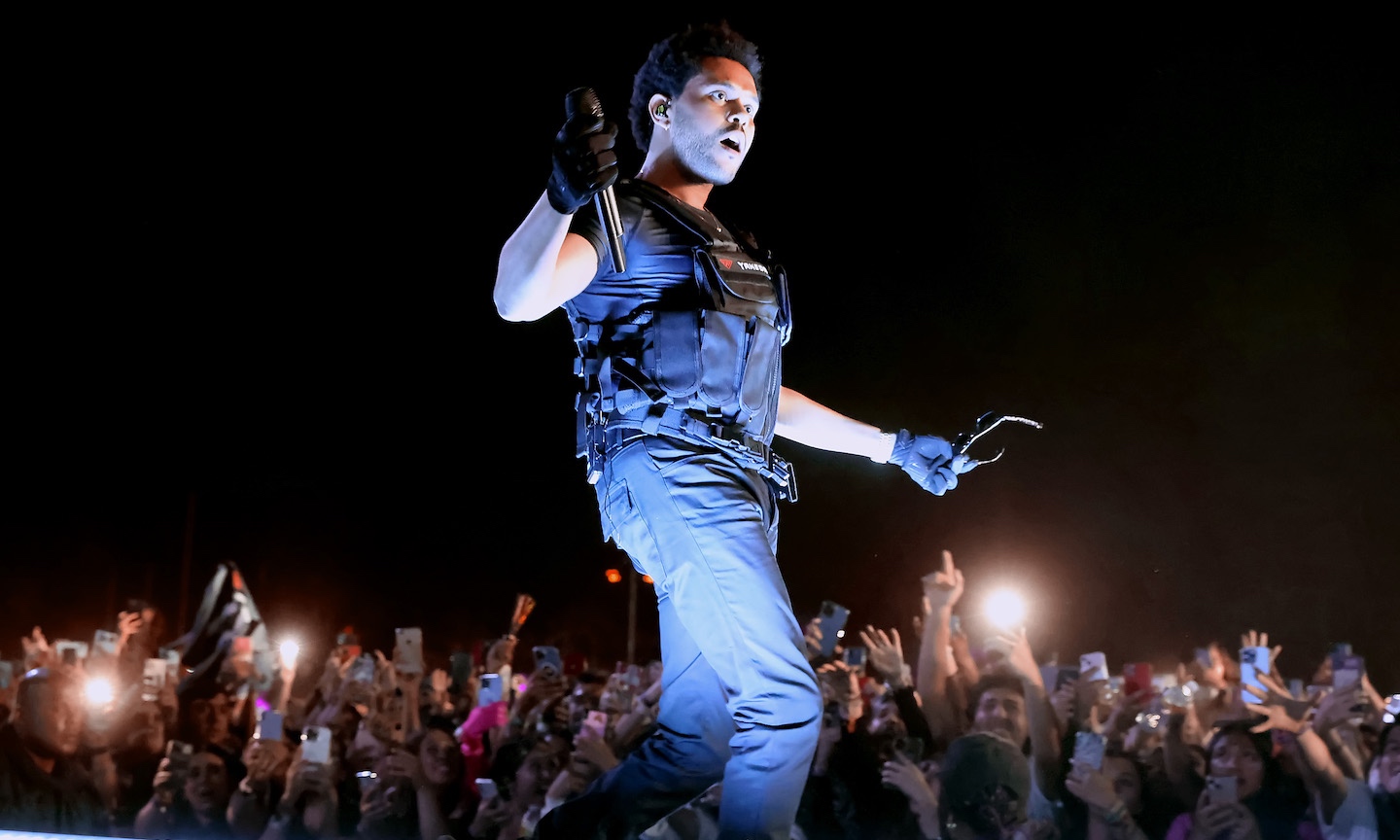 Today, February 27, Spotify revealed that The Weeknd has become the first artist to reach 100 million monthly listeners on Spotify.
Shop the best of The Weeknd's discography on vinyl and more.
The streaming service revealed the news in a Tweet, writing, "It's official: On February 27, The Weeknd became the first artist in Spotify History to reach 100 Million monthly listeners."
Last week, the pop icon recruited Ariana Grande for a remix of his 2016 smash "Die For You." "Die For You" has been experiencing a recent resurgence on the charts, with the song remaining in the top 10 of the Billboard Hot 100 for the last seven weeks (and counting), with a peak position at No.6. The original "Die For You" comes from The Weeknd's Billboard 200-topping album Starboy, released in 2016. But now, he's capitalizing on the seven-year-old song's momentum with the help of the "Thank U, Next" superstar.
Grande posted a TikTok video earlier last week of her working on her section of the song. "Wrote and recorded a verse for my friend after a 14 hour day on set. This certain exception had to be made…." she captioned the clip, where she's seen laying down harmonies and cutting vocal takes. The "Creepin'" singer posted her video on his Instagram account with a tearing up emoji. But their fans can surely save their tears for another day, because the "Die For You" remix has finally arrived.
Additionally, the icon's wildly anticipated concert film, Live At SoFi Stadium, arrived via HBO Max on Saturday, February 25. The Weeknd's last music TV special, The Weeknd x The Dawn FM Experience, arrived on Amazon Prime Video in February 2022, which served as a theatrical expansion of his last studio album Dawn FM that topped charts across the globe. Dawn FM follows his critically acclaimed fourth LP After Hours, which debuted and remained at No. 1 on the Billboard 200 for four consecutive weeks.
Listen to the best of The Weeknd on Apple Music and Spotify.