The Weeknd's 'The Idol' To Premiere At Cannes Film Festival
The event takes place from May 16-27.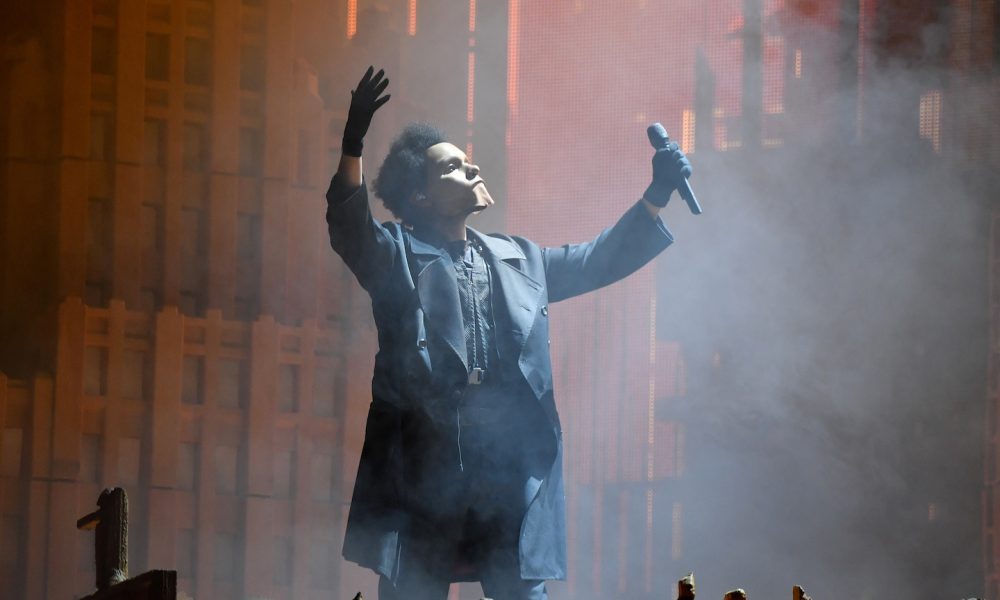 The Weeknd's forthcoming TV series The Idol is set to premiere at the forthcoming edition of the Cannes Film Festival.
The Idol has been in the works for quite some time, as teaser clips from HBO first began emerging in July of 2022. The series is based around a nightclub promoter with an unbecoming past, played by The Weeknd AKA Abel Tesfaye, and a young singer trying her hardest to break into the music industry (Lily-Rose Depp). The series will screen Out of Competition at Cannes, which takes place May 16-27.
Tesfaye has been stealing the spotlight lately. This week, he stirred up rumors by Tweeting a desert emoji and a question mark followed by a Tweet with the caption, "where will you find me ?" The Coachella Valley Music and Arts Festival begins tomorrow, April 14. It seems as if The Weeknd may be teasing a performance at the event.
Last month, Tesfaye was named "statistically" the most popular musician in the world, according to the Guinness World Records. The organization has bestowed the new title on the pop icon thanks to two recent records that he broke.
The records that have helped the star earn the title both relate to his monthly listeners on Spotify. In January, The Weeknd became the first artist ever to surpass 96 million monthly listeners on the platform. Just over a month later, he smashed that record once again, becoming the first musician to score more than 100 million monthly listeners on the streaming service.
His figure for the most monthly listeners on Spotify now sits at 111.4 million as of March 20, 2023. That puts him 29 million monthly listeners ahead of the next biggest artist on the platform, Miley Cyrus, who has 82.4 million listeners.
In an article detailing The Weeknd's latest achievements, Guinness World Records dubbed him "statistically the most popular musician on the planet, and no one even comes close."
Listen to the best of The Weeknd on Apple Music or Spotify.