The Who Release Live Video Of 'Getting In Tune' For 'Who's Next' 50th Anniversary
'Who's Next' turned 50 on August 14.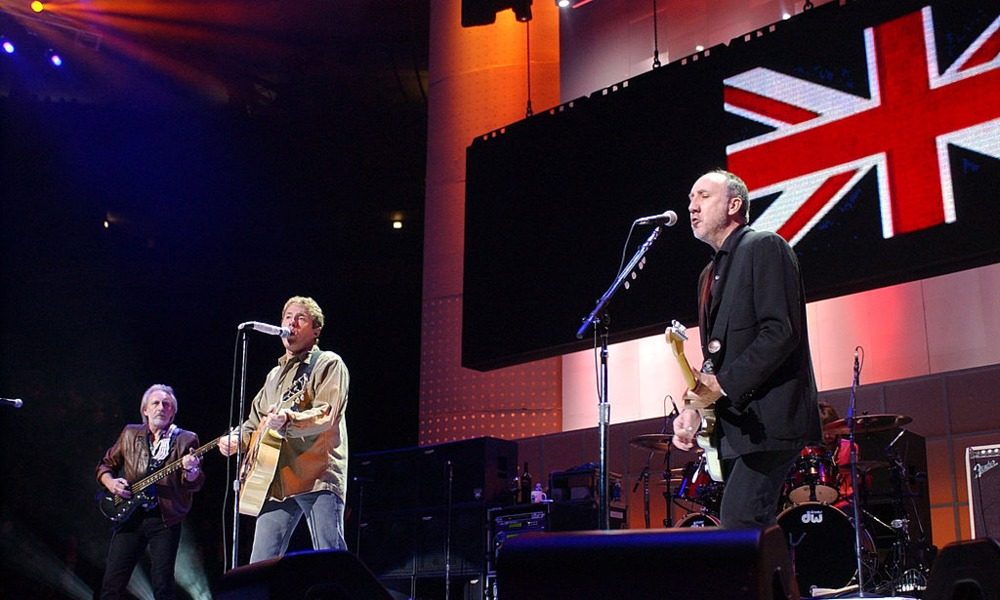 The Who has unveiled a celebration of the 50th anniversary of its 1971 classic, Who's Next, by sharing a new live video of "Getting in Tune" and promising more rare surprises to come over the next 10 days.
The "Getting in Tune" visual comes from the Who's September 30, 2000 show at the Gund Arena in Cleveland, Ohio.
The Who at Gund Arena in Cleveland, OH on 30 September 2000
Back in July, it was announced that Amazing Journey: The Story of The Who, the acclaimed Grammy-nominated career-spanning documentary chronicling the history of The Who, would be available to stream for the first time exclusively on The Coda Collection.
Directed by Murray Lerner and Paul Crowder, and featuring interviews with the group's co-founders and surviving members Pete Townshend and Roger Daltrey, Amazing Journey is the definitive story of the British rock legends. Including rare and previously unseen footage, a treasure trove of performance clips and investigative forays into the group's music and history, the film captures the band's origins and influence over the course of their 50+ year career.
Amazing Journey also documents pivotal moments in the band's trajectory, including the emergence of 60s mod culture, the group's reputation for destroying their instruments on-stage, how their hit "I Can't Explain" got them a record deal on the spot, embracing new formats with their rock opera opus Tommy, the sudden deaths of Keith Moon and John Entwistle, the delicate creative relationship between Daltrey and Townshend, the group's historic appearance at The Concert For New York benefit in 2001, and much more. In addition to in-depth interviews with Townshend and Daltrey, the film features commentary from industry figures associated with the band's career, as well as musical peers Eddie Vedder, Noel Gallagher, Sting, The Edge, Steve Jones, and more.
"It's not easy to capture in film the power and energy of any rock band, especially the four characters that made up The Who, the brilliance of Pete Townshend's music, and the magic that happened between Pete, John, Keith and myself. But Who fans tell me 'Amazing Journey' does just that," The Who's Roger Daltrey said.