'Timeless' Bee Gees Present Career-Spanning Collection On Vinyl
The 21-track collection, which first appeared on CD and digitally in April 2017, arrives as a 2LP set.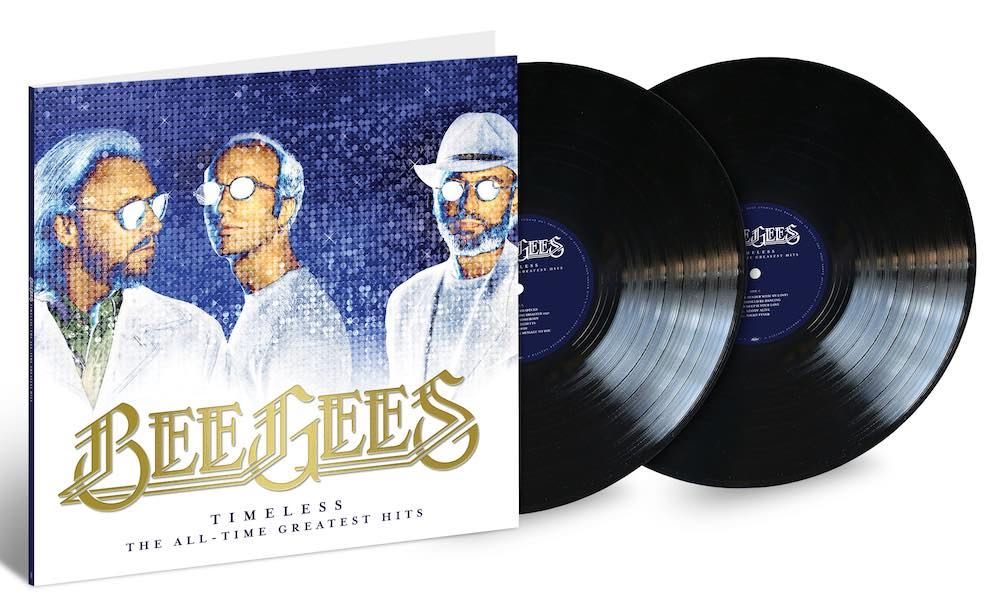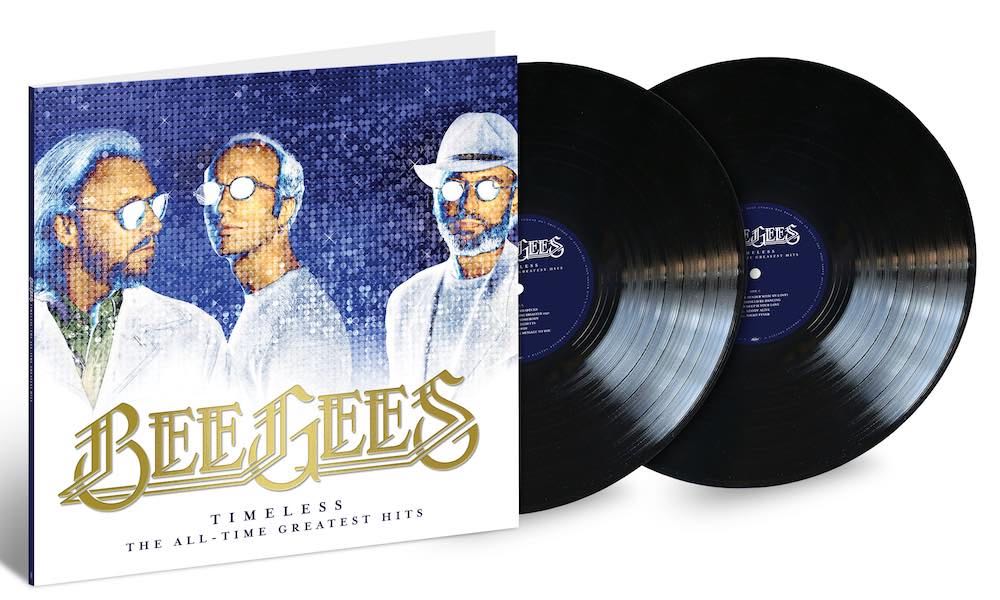 Capitol/UMG has announced the 26 October release of a 2LP version of Timeless: The All-Time Greatest Hits, the career-spanning collection by the Bee Gees. The compilation, first released on CD and digitally in April 2017, features 21 tracks personally selected by co-founder Barry Gibb, sequenced in chronological order.
The retrospective covers several decades of massive hits from the Gibb brothers' unrivalled career, beginning with their first No. 1 in Australia, the adopted home of their youth, with 1966's 'Spicks and Specks.' It embraces early, worldwide smash hits of the late 1960s, such as 'New York Mining Disaster 1941,' 'Massachusetts' and 'I've Gotta Get a Message to You'; their mid-1970s rebirth with such songs as 'Jive Talkin" and 'Nights On Broadway'; the dance anthems of the record-breaking Saturday Night Fever era including 'Night Fever' and 'Stayin' Alive' and their 1987 UK No. 1 'You Win Again.'
In his introduction for Timeless, Barry Gibb writes: "There is a spirituality about this album and these songs always meant the most to us. Although there are many other songs, these songs, I feel, are the songs that Maurice, Robin, and I would be most proud of."
During their active lifetime, the Bee Gees recorded 22 studio albums and racked up no fewer than 23 top ten hits on the Billboard Hot 100, including nine No. 1s. The trio won five Grammy Awards as well as the Recording Academy's Lifetime Achievement Award and Legend Award and five American Music Awards. Their trophy cabinet also includes a BRIT Award for Outstanding Contribution to Music and a Legend Award from the World Music Awards. The Bee Gees have been inducted into the Rock and Roll Hall of Fame, the Songwriters Hall of Fame, BMI Icons, the Vocal Group Hall of Fame and the Dance Music Hall of Fame. All three brothers in the group were awarded CBEs  in 2001.
Timeless: The All-Time Greatest Hits is released on 2LP vinyl on 26 October. Scroll down to see the tracklisting and buy it here.
Side A
1. Spicks and Specks (1966)
2. New York Mining Disaster 1941 (1967)
3. To Love Somebody (1967)
4. Massachusetts (1967)
5. Words (1968)
6. I've Gotta Get a Message to You (1968)
Side B
1. I Started a Joke (1968)
2. Lonely Days (1970)
3. How Can You Mend a Broken Heart (1971)
4. Jive Talkin' (1975)
5. Nights on Broadway (1975)
Side C
1. Fanny (Be Tender With My Love) (1975)
2. You Should Be Dancing (1976)
3. How Deep Is Your Love (1977)
4. Stayin' Alive (1977)
5. Night Fever (1977)
Side D
1. More Than a Woman (1977)
2. Too Much Heaven (1978)
3. Tragedy (1979)
4. Love You Inside Out (1979)
5. You Win Again (1987)
Explore our Bee Gees Artist Page.
Format:
UK English