Tom Middleton To Release 'Sleep Better', The World's First Sleep Album Led By Scientific Research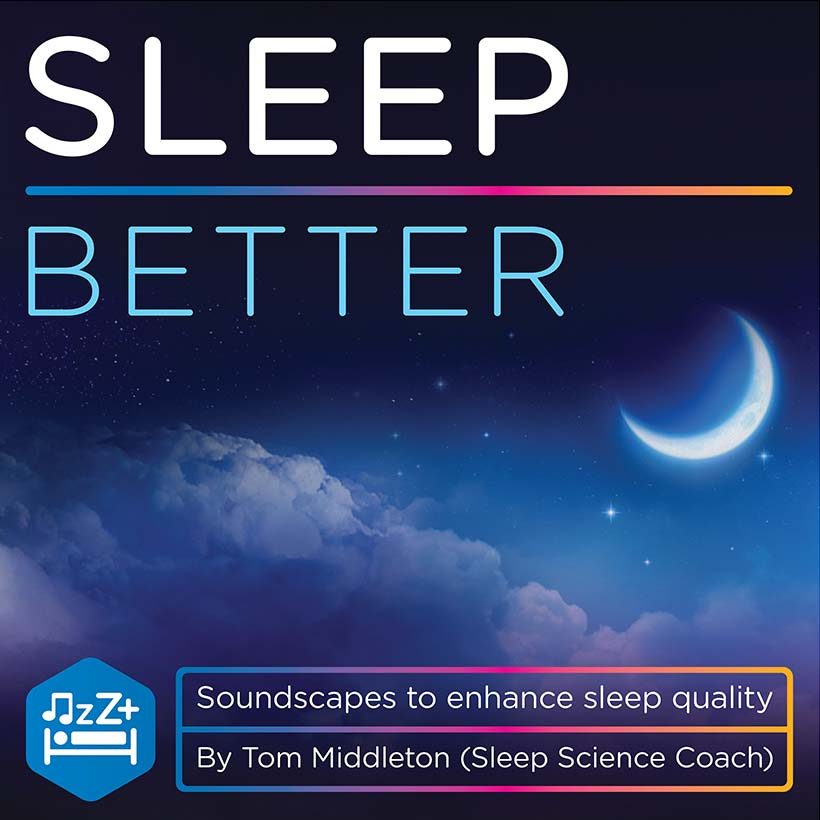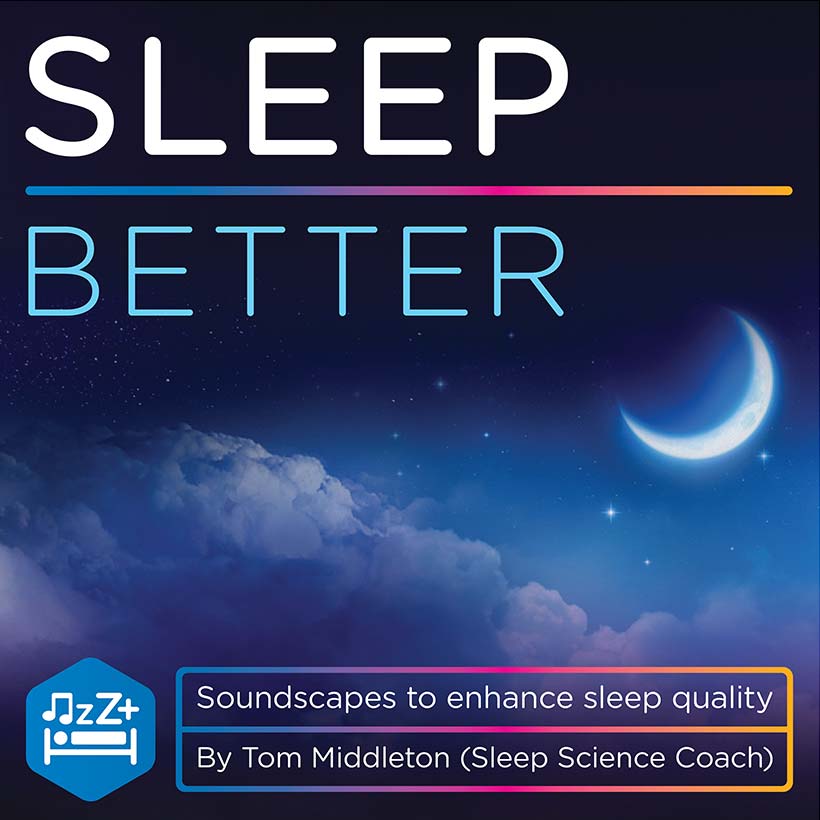 To coincide with World Sleep Day on Friday, 16 March, electronic producer/DJ, pyscho-acoustic researcher and sleep science coach Tom Middleton will be releasing 'Sleep Better' through Universal Music. This unique record is the world's first first-ever collection of soundscapes researched and designed by a sleep specialist.
To be played in the hour prior to going to bed, 'Sleep Better' is a series of soundscapes designed to ease the brain into switching off and preparing for sleep, appealing to its natural cycles and circadian rhythms. The soundscapes have been created based upon research to help the mind and body decelerate through rhythmic entrainment and exposure to psychoacoustic ambient sounds.
Techniques which have been shown to reduce heart, respiratory rate and even lower blood pressure. It is as much a call to action for forming new habits as it is a sleep-aid and will be a loud voice in the wider conversation around health and sleep in 2018. 'Sleep Better' is available to stream, download and on CD. The music will also be available alongside tips and routines with the 'Sleep Better' Sleep Hygiene app available on iOS and Android.
Sleep deprivation is described as a 'modern day epidemic' by experts – reputedly affecting performance and long-term health with an economic impact of £40bn a year to the UK alone. Tom Middleton's aim is to shift attitudes to a full night's sleep being a right, rather than a luxury. In terms of design and research 'Sleep Better' is leagues above other similar music, (which can be counterproductive) and is a holistic approach to serve to benefit those who need it most, such as parents, nurses, doctors, shift workers, students, insomniacs and the infirm.
"I've been fortunate to clock up 49 countries in 28 years as a music producer and international DJ, working with some of the biggest names and performing to over a million people", says Tom Middleton. "I've observed how sound can positively affect people physically and emotionally. My scientific curiosity and jet lag induced insomnia drove me to train as a Sleep Science Coach, delve into the worlds of psychology, neuroscience and psychoacoustic research to inform these useful soundscapes to aid sleep health and hygiene. My new mission is to help you sleep better after two decades of keeping you up all night."
Middleton has consulted with multiple experts, studies and the most up to date research in his approach to creating the album.
Dr Michelle O'Reilly, PhD., Cognitive Neuroscientist said: "As many people already use music as a low cost, side-effect free tool to help them get to sleep, it makes sense for someone to design music specifically for this purpose and Tom Middleton has done just that. Using an extensive body of research literature as its base, this music is an excellent aide which could be used as a stand-alone or in conjunction with other sleep hygiene methods to help people get a good night's sleep."
Tom Middleton is a world renowned, respected pioneer of electronic music and now a qualified Sleep Science Coach. He has pushed boundaries of electronic music since the early 90s, working with Aphex Twin on his debut release, founding the pioneering ambient electronic outfit Global Communication, signing Matthew Herbert's debut project, through to working with the world's biggest artists such as Prince, Coldplay, Goldfrapp and more.
As a producer, remixer and DJ he is both eclectic and prolific. Now after a radical reassessment of his creative motivations has embarked on a new mission to help bring calm and use his knowledge to improve the lives of others around him. Tom has consistently maintained his empathic philosophy ​of music with emotional integrity and meaningful intention and 'Sleep Better' is the apex of his life's work.
Sleep Better will be released on 16 March.  Pre-order it here.
Format:
UK English