Tomorrow X Together Go To The Dark Side In 'Good Boy Gone Bad' Video
The K-pop group have also shared their latest EP, 'minisode 2: Thursday's Child'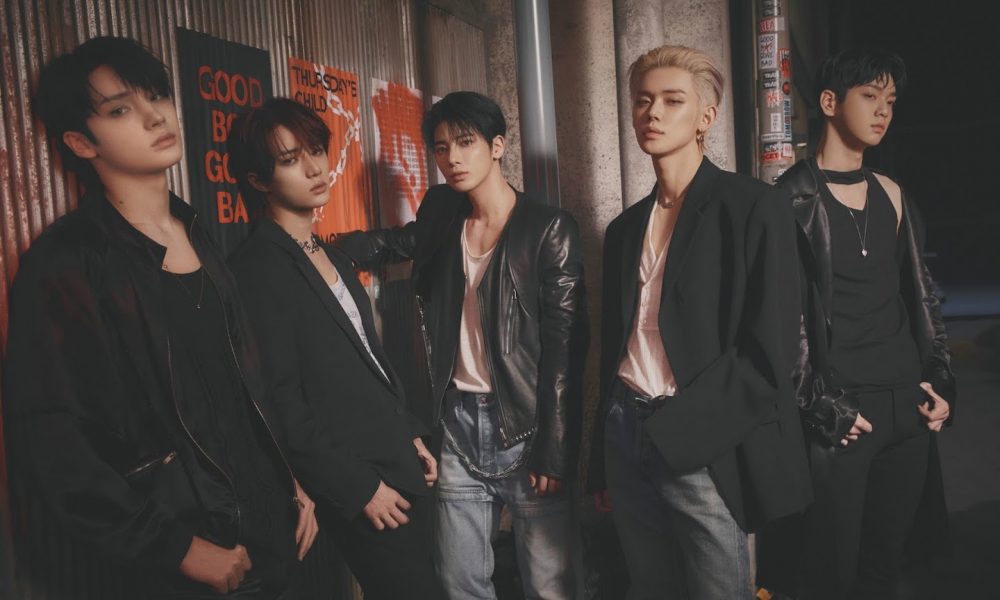 Tomorrow X Together have shared the thrilling music video for their new single, "Good Boy Gone Bad," which captures the band's transformation into bad boys.
An intuitive and impactful manifestation of anger and loss, it – along with the minisode 2: Thursday's Child EP it's taken from – depicts a boy's first break-up. The video finds the five members in various states of heartbreak across different sets, including dark alleyways, phone booths, and bathrooms.
"A scar on my chest gone bad / Slash my heart then gone dead / The one you knew, that good boy's gone bad," they sing on the track's chorus.
TXT (투모로우바이투게더) 'Good Boy Gone Bad' Official MV
As the EP's protagonist processes his heartbreak, minisode 2: Thursday's Child cycles through different emotions that allow the boy to better understand himself and the world around him.
The members of Tomorrow X Together made creative contributions to the new EP. Beomgyu co-produced the closing track "Thursday's Child Has Far To Go," while Taehyun contributed to the writing of that track and "Opening Sequence." Yeonjun wrote the rap verses for both "Good Boy Gone Bad" and "Lonely Boy," and youngest member Hueningkai wrote lyrics for "Opening Sequence" and "Lonely Boy."
Minisode 2: Thursday's Child has already signaled great success for Tomorrow X Together, breaking the band's record for pre-order sales, racking up over 1.46 million copies. The new record gives them their first million-seller release.
This summer, Tomorrow X Together will embark on their first world tour, with dates announced for South Korea and North America so far. Concerts in more countries are expected to be announced soon.
Since debuting in 2019, the group has dominated the global K-pop scene, scoring a No.5 album on the Billboard 200 chart with their second full-length album The Chaos Chapter: Freeze, which went on to be the longest-charting K-pop release of 2021 with 13 consecutive weeks in the charts. TXT was also nominated for the likes of the People's Choice Awards, the MTV Millennial Awards, and Mnet Asian Music Awards, among others.