Tove Lo Teases Synth-Led New 'Euphoria' Song 'How Long'
The track will appear in the next episode of the HBO show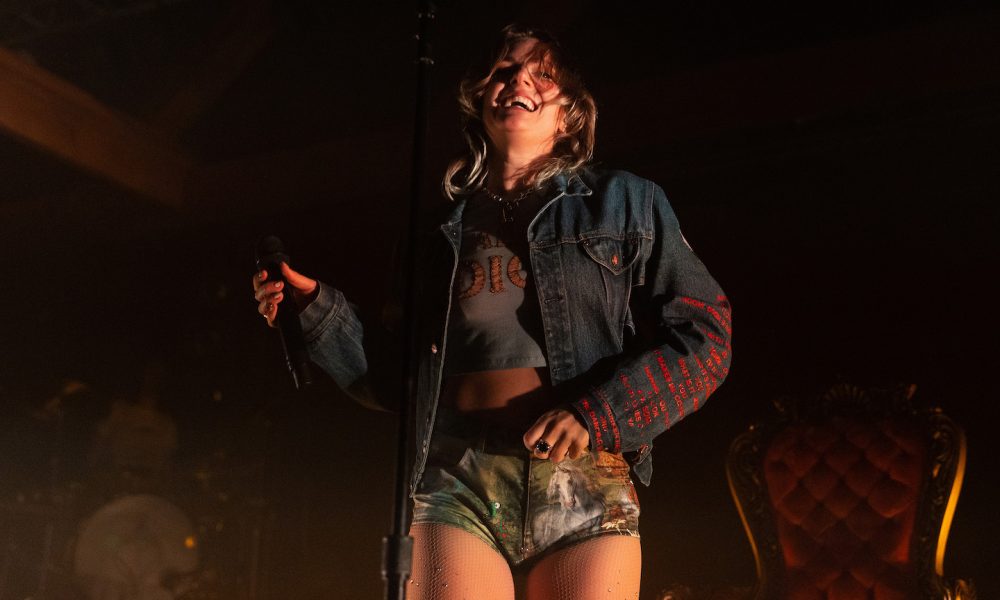 Tove Lo has teased a new synth-led track, "How Long," which is set to appear in the new season of Euphoria.
The song will feature in the next episode of the hit HBO show, which will air on Sunday (January 30) at 9pm ET.
"Not long now," Lo wrote on Twitter, sharing an instrumental clip of the song. In the snippet, a distant thudding beat entered the track midway through, underpinning a tumbling synth melody.
"How Long" will be the second song taken from the official Euphoria season two soundtrack and will be released in full on Friday (28). It follows last week's release of Lana Del Rey's "Watercolor Eyes," which appeared in the end credits of episode three.
"I think that you're sweet like rock candy/Warm like beaches that leave me sandy," Del Rey sang over an emotive piano backing on her contribution to the soundtrack. "Why do you leave me with watercolor eyes?"
Meanwhile, Lo's last release came in 2020 with the expanded edition of her Sunshine Kitty album. The 22-track "Paw Prints Edition" featured the record's original 14 songs, plus nine additional pieces, including the single "sadder badder cooler" and two singles produced by FINNEAS in "Bikini Porn" and "Passion And Pain Taste The Same When I'm Weak."
In the same year, the Grammy-nominated artist teamed up with dancehall icon Sean Paul on the collaborative single "Calling On Me." "'Calling On Me' is a dope song reflecting on the real side of love," Paul said at the time. "If you love someone, the energy doesn't ever change. They are able to call on you at all times, I'm proud to have such an amazing vocalist like Tove Lo be on the track with me."