Listen To Lana Del Rey's Beautiful New Song, 'Watercolor Eyes'
A clip of the song will appear in the upcoming third episode of 'Euphoria' season two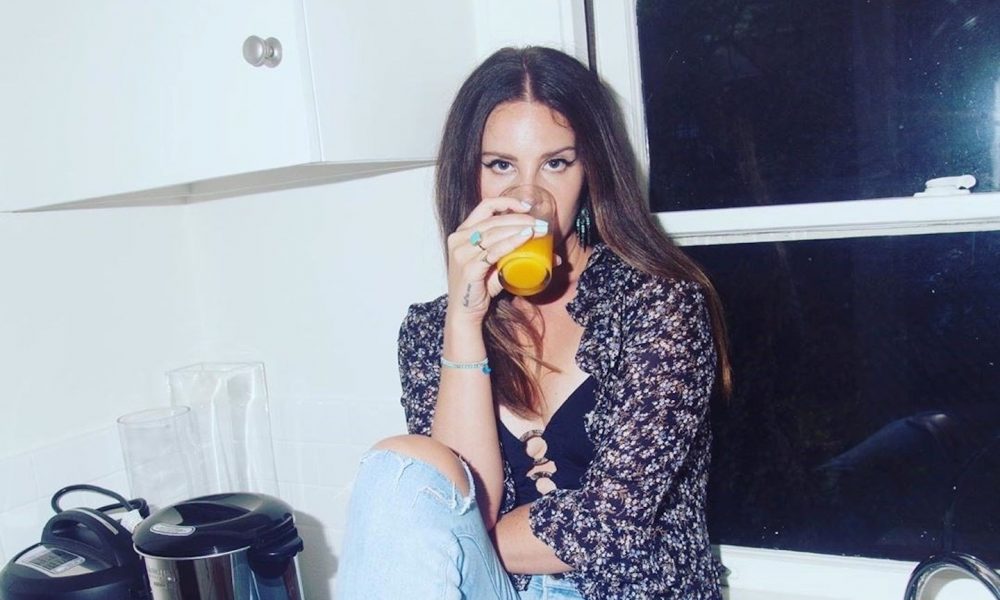 Lana Del Rey has shared a new single and her contribution to the Euphoria season two soundtrack, "Watercolor Eyes."
The track is the first to be released from the hit HBO show's forthcoming soundtrack album and will appear on the third episode of the new season. The episode will air on HBO on Sunday (January 23), while the soundtrack album will be released on February 25.
"I think that you're sweet like rock candy/Warm like beaches that leave me sandy," Del Rey sings over an emotive piano backing. "Why do you leave me with watercolor eyes?"
Lana Del Rey - Watercolor Eyes, from "Euphoria" an HBO Original Series (Lyric Video)
Last year, Del Rey had announced she would release an album called Rock Candy Sweet, a phrase which the lyrics of "Watercolor Eyes" references more than once. However, the album was delayed and eventually became October 2021's Blue Banisters.
The song is the iconic singer's first new material of the year and her first new release since Blue Banisters. That record brought together previously unreleased tracks written across her career. "I guess you could say this album is about what it was like, what happened, and what it's like now," she explained ahead of its release.
"If you're interested go back and listen to the first three songs I put out earlier. They chronicle the beginning. This song hits somewhere in the middle and by the time the record drops you will hear where we're at today."
Blue Banisters helped Del Rey set a new record in the Billboard charts, making her the act with the most No.1 albums on the Alternative Albums chart. She had previously held that title with Foo Fighters and Coldplay with five Alternative Album No.1s apiece. However, Blue Banisters took the star to the top of the charts for the sixth time and was her second record to head to No.1 in 2021, following March's Chemtrails Over The Country Club.