Troye Sivan Performs 'Take Yourself Home' From Home In New Video
Sivan gives an evocative live performance of his new single in a video that he and his bandmates shot in their respective homes.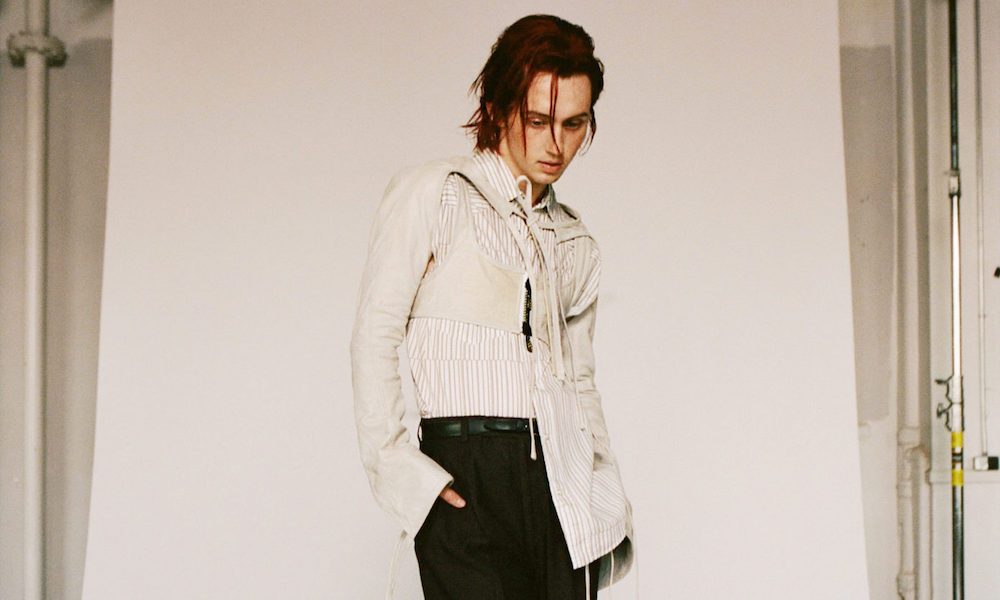 Troye Sivan gets creative in the new music video for his hit single 'Take Yourself Home', shot from the pop star's home in Australia.
Originally scheduled for release later this year, Sivan reconsidered the context of the song and decided to share the single earlier than planned and shot a video along with his bandmates, from their respective homes.
Earlier this month Sivan return to the pop forefront with his lush single, 'Take Yourself Home', along with an accompanying lyric video. The track has already amassed over 13 million cumulative global streams to date, cementing Sivan's comeback for 2020.
"Take Yourself Home' is one of my favourite songs I've ever written," Sivan shared at the time of release. "The song is kind of a pep talk with yourself and the place you're from. Grappling with your place in the world."
Realizing that many freelance artists have struggled to find work in the face of the COVID-19 pandemic, Sivan sourced many of the visual elements for 'Take Yourself Home' lyric video from freelance artists via an Instagram post. Their work can be seen in the lyric video and a trio of t-shirts which can be ordered here, with proceeds going towards the World Health Organisation (WHO)'s COVID-19 Solidarity Response Fund and Spotify's COVID-19 Music Relief project.
Along with working on his own music, Sivan also co-wrote the track 'Louder Than Bombs', featured on the new BTS album, Map of The Soul: 7, which debuted at No.1 in the US, Korea, Australia and around the world last month.
Sivan has also been contributing to COVID-19 relief efforts elsewhere and is scheduled to perform at Stonewall Gives Back! live-stream concert to support the LGBTQ nightlife industry affected by the pandemic.
The Aussie pop singer will perform alongside other LGBTQ talent and allies including Cyndi Lauper, Kim Petras, Rufus Wainwright, Alan Cumming, Betty Who, John Cameron Mitchell, Kristin Chenoweth and more on Thursday, 23 April at 8:00 pm EST. Fans can tune into World of Wonder's YouTube channel, WOWPresents.
Listen to the best of Troye Sivan on Apple Music and Spotify.
Format:
UK English