uDiscover Reviews Brian Wilson's 'No Pier Pressure'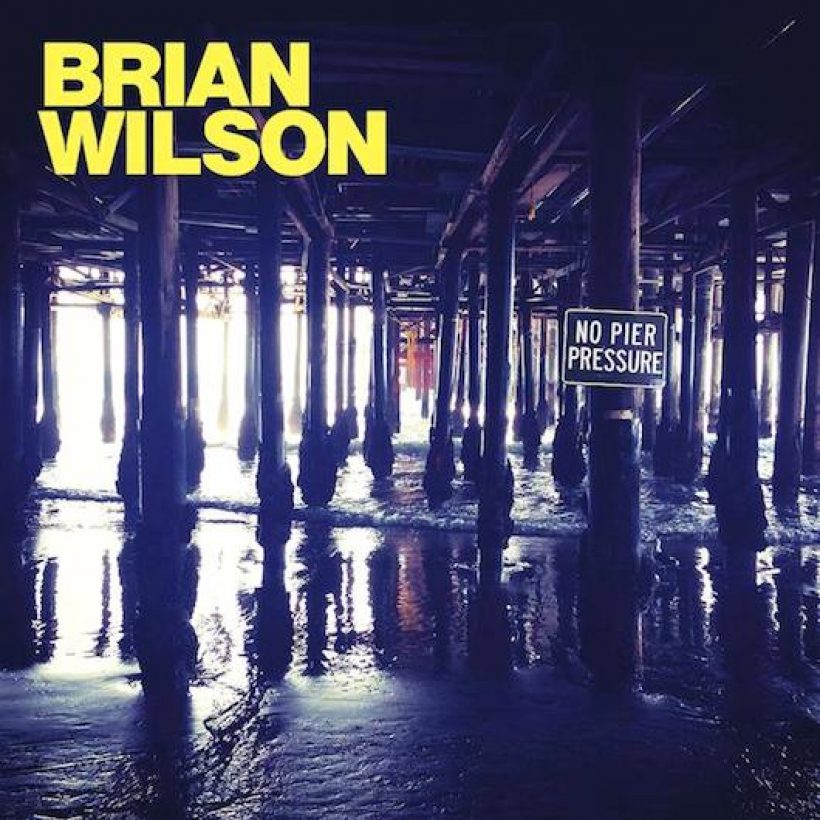 For more than 50 years, Brian Wilson has been the master of pop melodies with grand production, magnificent harmonies and, often, more than a hint of melancholy. In the best moments of 'No Pier Pressure,' his new album released in North America today (7), he still is, at the age of 72.
The new album sees Wilson returning to his longtime home with the Beach Boys, Capitol Records, and working with both new collaborators and old friends. The opening strains of 'This Beautiful Day,' all 85 seconds of it, are gorgeously sad, and if the ensuing 'Runaway Dancer' (featuring Sebu Simonian of LA indie pop duo Capital Cities) may be a step too contemporary for some traditionalists, the song that immediately follows should delight them.
'Whatever Happened' features Brian's fellow Beach Boys Al Jardine and David Marks, and stands comparison with the lush balladeering of the group's late period, and Wilson's solo years. "Whatever happened to my favourite places?" asks the great man. "Nothing's where it used to be." That matchless melancholia again.
'No Pier Pressure' progresses with a mixture of such fresh nostalgia and several juxtapositions with modern-day notables. She & Him, the duo of Zooey Deschanel and M. Ward, meet Wilson halfway with the breezy, summertime bossa nova of 'On The Island'; country trendsetter Kacey Musgraves is both featured collaborator and co-writer of the '60s-echoing 'Guess You Had To Be There'; and Nate Ruess of fun. shares 'Saturday Night.'
Instrumentalist Mark Isham plays on the dreamy and misty-eyed instrumental 'Half Moon Bay,' while latter-day acappella notable Peter Hollens appears on 'Our Special Love.' Jardine features three more times, including with Marks on 'The Right Time' and with 1970s Beach Boy Blondie Chaplin on 'Sail Away.' The latter number deliberately evokes 'Sloop John B' and even makes an oblique lyrical reference to Brian's troubled years.
'One Kind Of Love' eschews the sometimes sugary production tendencies with a winning melody and arrangement, and the album concludes with the most tearful moment of all, 'The Last Song.' In these closing minutes at the piano, Wilson really does sound as if he might be wishing a fond farewell to the music and the Californian way of life that he has represented, through all his ups and downs, for so long.
Listen to 'No Pier Pressure' on Spotify
Download the deluxe edition of the album from Google Play or iTunes, or buy it on Amazon
Explore our dedicated Beach Boys Artist Page
Format:
UK English