Vince Staples Shares New Track 'Rose Street'
The song will feature on his upcoming album 'Ramona Park Broke My Heart'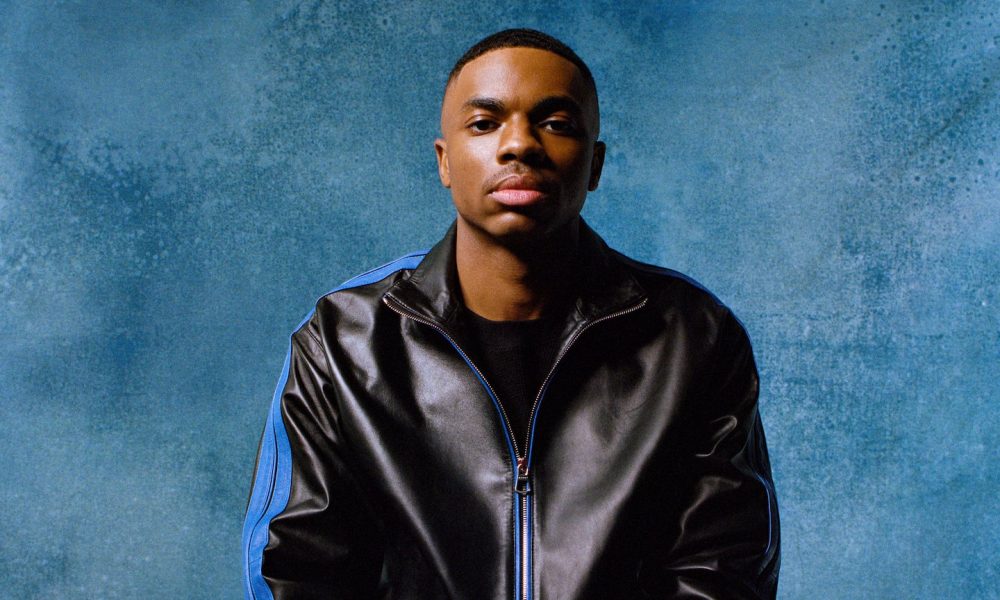 Vince Staples has shared a new track called "Rose Street," which is set to appear on his upcoming new album, Ramona Park Broke My Heart.
The track opens with the Long Beach rapper muttering: "I don't sing no love songs, no/I never sang no love songs, no." As the song progresses, he stays true to his word, asking on the chorus: "She said she in love, what's that?/Trust, what's that?/Us, what's that?/I'm married to the gang, don't be playing games."
"Rose Street" arrives with a short video that only features part of the track. The opening minute of the visuals shows a black screen with the album title occasionally flashing up in blue, soundtracked by a voice talking about prison and "the spirit of a thug." The last half of the video slowly moves across an expanse of water onto graffitied rocks above the beach.
As the camera zooms into the landscape, Staples is revealed to be sitting on the rocks, gazing at the water. The visuals were co-directed by Vince Staples and C. Blacksmith.
Vince Staples - Ramona Park Broke My Heart : ROSE STREET
Ramona Park Broke My Heart will arrive on April 8 via Motown Records. Speaking about the record around the release of his last single "Magic," the acclaimed artist said the new album was "kind of created at the same time" as his 2021 self-titled release.
"I was in a similar state of mind," he said. "I'm still working through things and the questions that life poses. This album will make even more sense if you heard the previous one." Vince Staples was the star's most personal release to date and told the story of his rise from Odd Future affiliate to the new voice of the West Coast.
Last summer, Staples performed hits from his self-titled album with a full band for NPR's Tiny Desk (At Home) series. The band featured Kenny Beats on bass, Gio "Dutchboi" Ligeon on guitar and vocals, Reske on keys and vocals, David Meyers Jr. on drums, and Fousheé on vocals.