Vivian Trimble, Luscious Jackson Keyboardist And Vocalist, Dies At 59
The musician, whose band released two hit albums via The Beastie Boys' Grand Royal label in the 90s, died after a battle with cancer.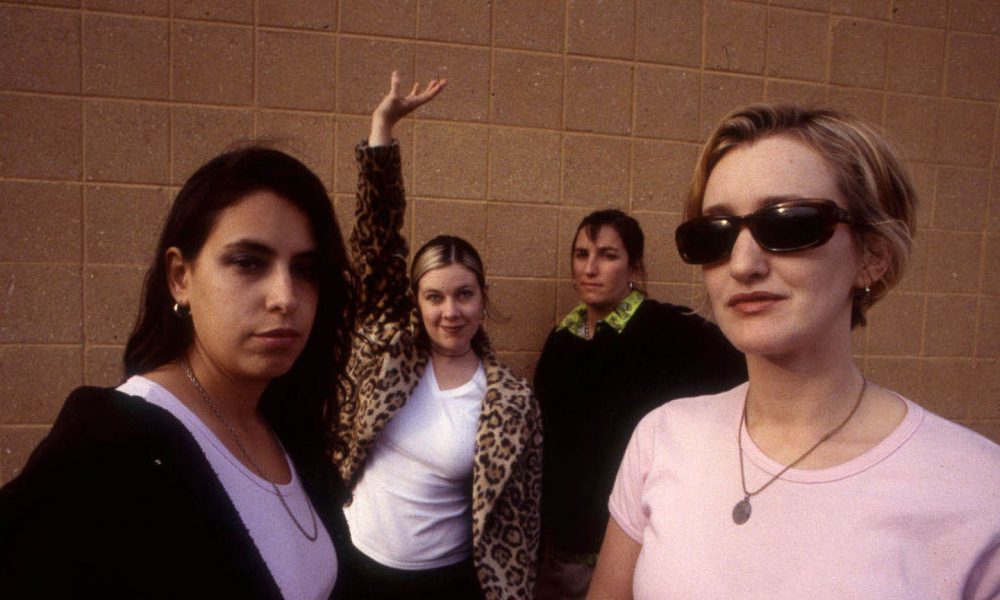 Vivian Trimble, keyboardist and vocalist from the '90s rock band Luscious Jackson, has died Her bandmates confirmed the news in an official statement, saying she died 0n April 4, from a complication arising after years of treatment for cancer. She was 59.
"We are heartbroken to announce the passing of our beloved friend and band member Viv on Tuesday," the band said in the statement. "We were not expecting this. She was a great friend and a gifted musician and choreographer, but it was being a partner to David and a mother to Nate and Rebecca that gave her the greatest joy. We are devastated beyond words to lose our graceful sister."
Born to classical musicians, Vivian Trimble was raised in France and the U.S. and spoke three languages. She attended Oberlin College and first met bassist/vocalist Jill Cunniff in 1991 when both were teaching GED adult education classes in New York.
Luscious Jackson was formed by Cunniff, Trimble and guitarist/vocalist Gabby Glaser in 1991. They were joined shortly after their formation by drummer Kate Schellenbach. Trimble appeared on the group's first two albums, 1994's Natural Ingredients and 1996's Fever In Fever Out—both released by The Beastie Boys on their label Grand Royal.
Luscious Jackson - Naked Eye
The group was a major alternative act of the 1990s, releasing three albums, playing the Lollapalooza and all-female Lilith Fair tours, guest-hosting MTV's "120 Minutes" and other highlights of the era. Their most commercially successful album was Fever in Fever Out, which was certified gold and featured their biggest single, "Naked Eye."
Trimble departed the band prior to the release of 1999's Electric Honey, but whil Luscious Jackson reunited in 2011, Trimble didn't return to the band. Cunniff, Glaser and Schellenbach later released Luscious Jackson's 2013 album, Magic Hour, and have toured occasionally in the years since.
Outside of Luscious Jackson, Trimble and Cunniff formed a separate project called Kostars that released the 1996 Grand Royal album Klassic With a "K." She also worked as a duo with The Breeders' Josephine Wiggs called Dusty Trails, who released a self-titled album in 2000.