Watch Jordan Davis Make 'Tonight Show' Debut Playing 'Buy Dirt' Hit
'That's one of those calls that you want,' said Davis of the invitation to play the show.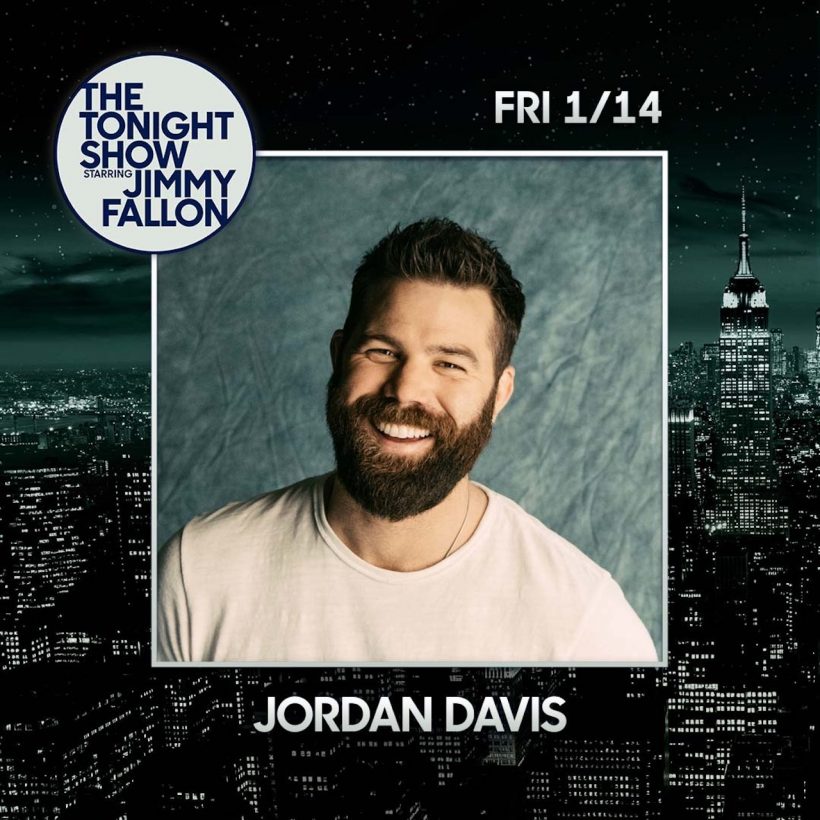 MCA Nashville star Jordan Davis has made his first appearance on NBC's The Tonight Show Starring Jimmy Fallon. He was on the show on Friday (14) to perform his already-platinum hit "Buy Dirt."
The song, written by Jordan and Jacob Davis with Josh and Matt Jenkins, is currently a major country airplay and sales hit in its recorded version featuring Luke Bryan. It's been riding the charts for more than six months and was the ninth-biggest selling digital track of 2021, according to Billboard Country Update.
The track is also part of Davis' eight-track EP of the same name, which opens with an abbreviated version of John Prine's "Blow Up Your TV." The EP was produced by Paul DiGiovanni and features such co-writers as Hillary Lindsey, Ashley Gorley, Emily Weisband, and Josh Kerr.
Said the Shreveport native of the opportunity to play the show: "You know, that's one of those calls that you want, I mean…you know what Fallon has done for so many musicians, the spotlight that he's able to shine on songs and up-and-coming talent.
"So, just to really be honest with you, to have my name in that running is pretty crazy, much less to get the call to come and do it. So, you know I'm excited. My band's excited. I'm grateful for the opportunity and looking forward to getting up and playing."
Davis will be part of a Luke & Friends show with Bryan and Darius Rucker this coming Saturday (22) at the closing night of Bryan's Crash My Playa event at Riviera Cancun in Mexico. Davis will then be Dierks Bentley's special guest, along with Lainey Wilson, on the Beers On Me tour, starting in Missoula, MT on February 4. The schedule includes a Bridgestone Arena show in Nashville on February 25. Jordan also plays Stagecoach Festival on April 29.
Buy or stream the Buy Dirt EP.