Westlife Say 'Hello My Love' With Their First New Single In Eight Years
The new track was written and produced by superstar hitmakers Ed Sheeran and Steve Mac.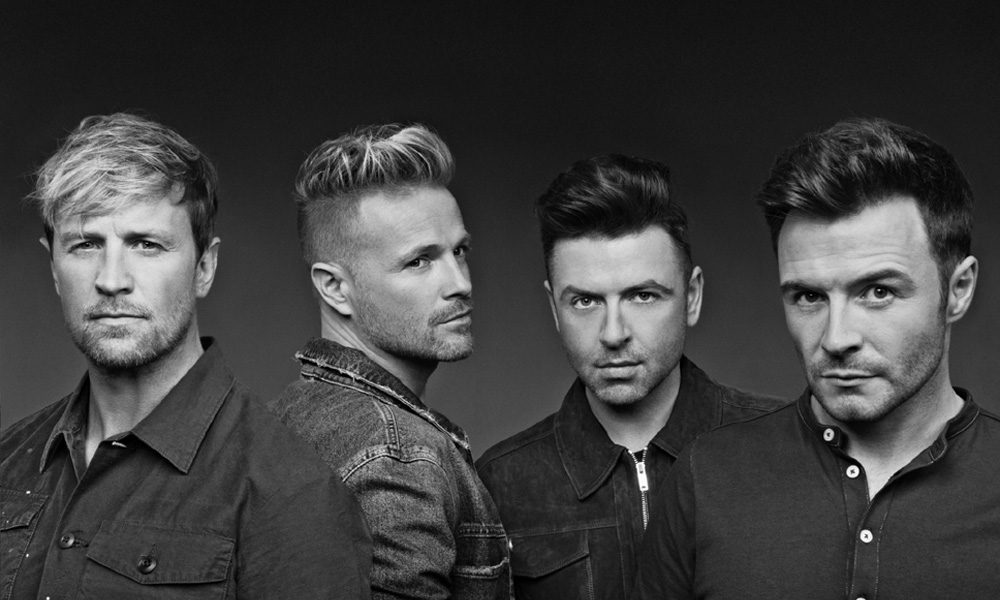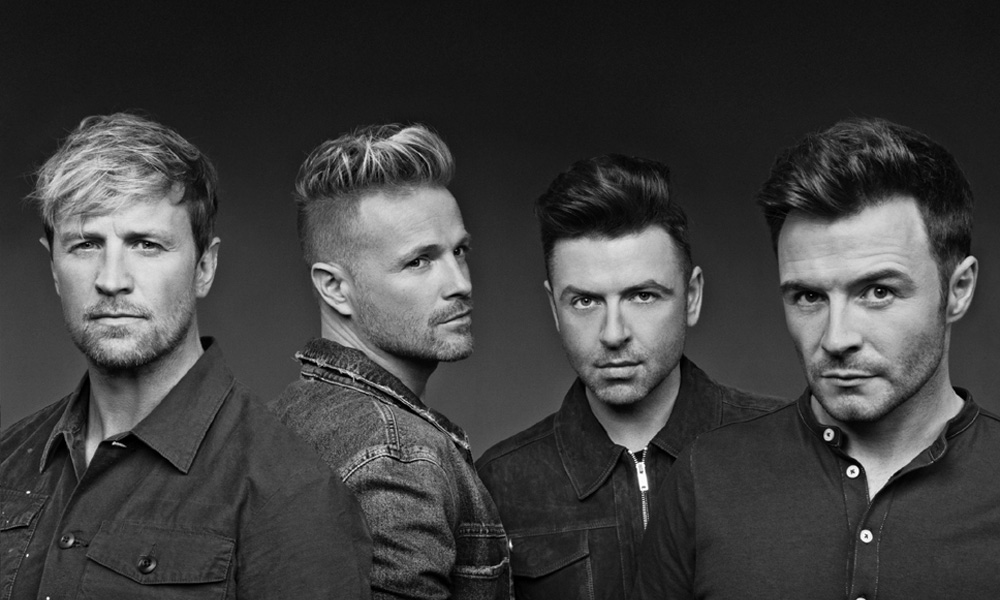 Westlife, the UK's top selling album group of the 21st century, finally return with their highly anticipated first new single in eight years, 'Hello My Love', released on Thursday, 10 January.
'Hello My Love' is written and produced by superstar hitmakers Ed Sheeran and Steve Mac, and is a soaring pop anthem featuring the band's trademark vocals and harmonies.
Westlife announced their return to music in October 2018 to a frenzy of media coverage and social media activity. The band have signed a new record deal with Virgin EMI, with a new album to follow in 2019.
The quartet will tour the UK and Ireland for the first time in seven years during May, June and July, with 'The Twenty Tour'.  Celebrating Westlife's 20th anniversary, the tour will kick off in Belfast on 25 May with the run of live shows ending in Dublin on 5 July.
'The Twenty Tour' is Westlife's fastest selling tour of all time. The band sold an incredible 400,000 tickets in just 48 hours. The shows will see them perform brand new songs, alongside their greatest hits and all 14 of their UK No.1 hits including as 'Swear It Again', 'Flying Without Wings', 'You Raise Me Up' and 'Unbreakable'.  These shows will be their first as a group since they played Croke Park in Dublin on 23rd June 2012.
Westlife have sold over 55 million records worldwide, and are the only band to have their first 7 singles enter the UK chart at No.1. They also have the most singles of any artist to debut at No.1 in the UK. Overall the band have had an incredible 14 No.1 singles, behind only Elvis Presley and The Beatles. They have had 33 No.1 albums worldwide and as a live act have sold 5 million concert tickets worldwide.
Westlife play the following UK and Ireland shows on their Twenty tour in 2019:
22 May – Belfast SSE Arena
23 May – Belfast SSE Arena
25 May – Belfast SSE Arena
26 May – Belfast SSE Arena
27 May – Belfast SSE Arena
28 May – Glasgow SSE Hydro Arena
30 May – Manchester Arena
31 May – Newcastle Metro Radio Arena
1 June – Newcastle Metro Radio Arena
3 June – Glasgow SSE Hydro Arena
4 June – Glasgow SEE Hydro Arena
5 June – Glasgow SEE Hydro Arena
7 June – Sheffield Fly DSA Arena
8 June – Sheffield Fly DSA Arena
10 June – Leeds First Direct Arena
11 June – Leeds First Direct Arena
13 June – London O2 Arena
14 June – London O2 Arena
15 June – London O2 Arena
18 June – Nottingham Motorpoint Arena
19 June – Nottingham Motorpoint Arena
21 June – Birmingham Arena
22 June – Birmingham Arena
23 June – Birmingham Arena
25 June – Liverpool Echo Arena
26 June – Liverpool Echo Arena
28 June – Manchester Arena
29 June – Manchester Arena
1 July – Cardiff Motorpoint Arena
2 July – Cardiff Motorpoint Arena
5 July – Dublin Croke Park
6 July – Dublin Croke Park
Format:
UK English