Olly Alexander Announces New Years & Years Single 'Starstruck'
This marks the first release since the band transitioned to a solo project under frontman Olly Alexander.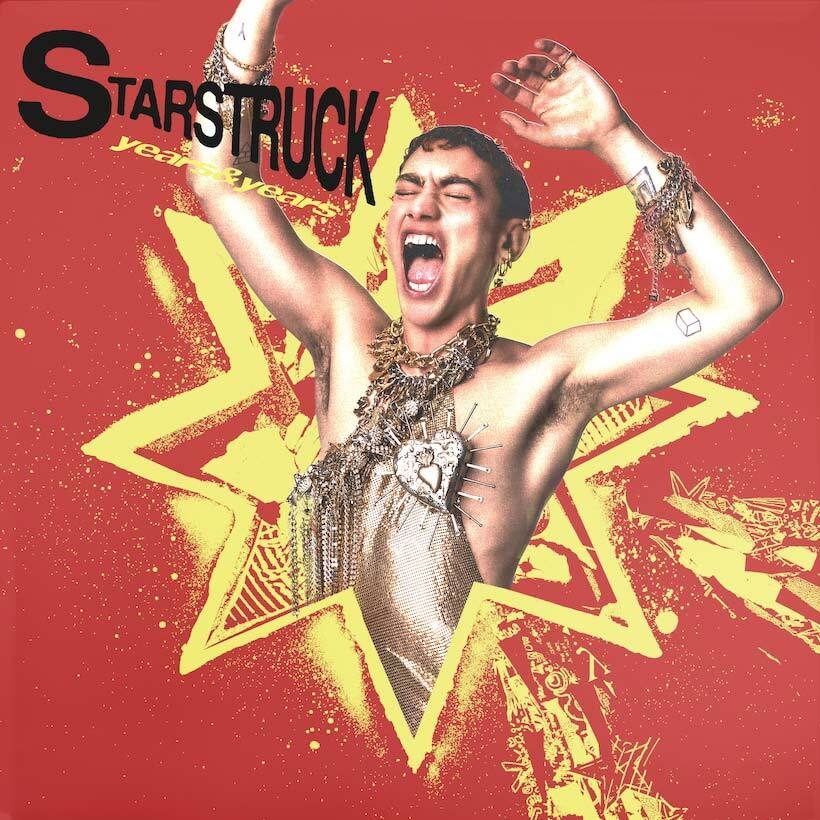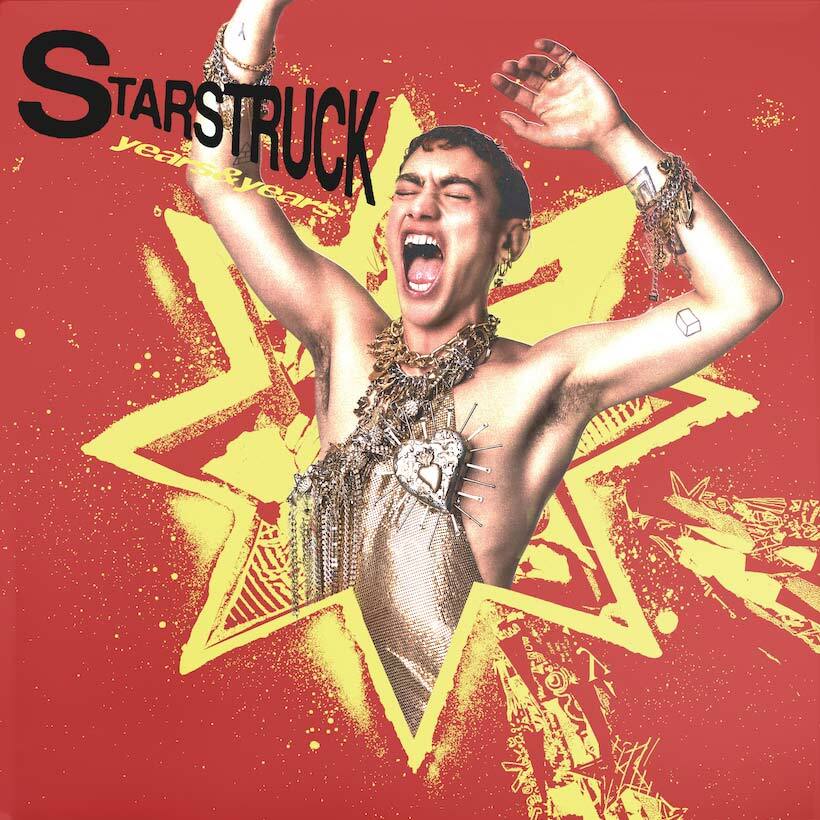 The euphoric pop project, Years & Years has announced its latest single, "Starstruck," which will drop on April 8.
This marks the first release since the original trio amicably split. The group announced on March 18 that Years & Years will now operate as a solo project with lead singer Olly Alexander at the helm. In that announcement, Alexander teased that more music would come in the spring and "Starstruck" looks to be the first taste.
Taking to social media to announce the news, Alexander posted the single's upcoming artwork. Sharing his unbridled excitement to bring fans the next chapter of Years & Years, the single's artwork marks this shift.
As opposed to the stylized and polished look that came with Years & Years' previous work, including the albums Palo Santo in 2019 and their 2015 debut Communion, "Starkstruck" possesses a grungier, punk aesthetic. In the image, Alexander energetically holds his arms above him, sporting a heart-shaped pendant.
Though no longer part of the original line-up, former members Emre Turkmen and Mikey Goldsworthy will remain involved with Years & Years, with Goldsworthy taking on a creative role during tours and Turkmen delving into writing and producing.
Their last release as a trio was a cover of The Pet Shop Boy's anthemic "It's A Sin," coinciding with Alexander's role as Ritchie Tozer in Russell T. Davis' new series, It's A Sin, about the lives of 5 young people during the AIDS epidemic in 80s Britain.
The show's success led to record numbers of people requesting HIV test kits from the health charity Terrence Higgins Trust. In response to this Alexander stated in an interview with BBC News, "I think it's just amazing to see a real-time response to the show from the audience who is watching. I'm just really moved by it, honestly."
Years & Years' Starstruck can be pre-ordered here.