Yes Icon Rick Wakeman Announces Tour Dates
The run kicks off March 15 in Pennsylvania.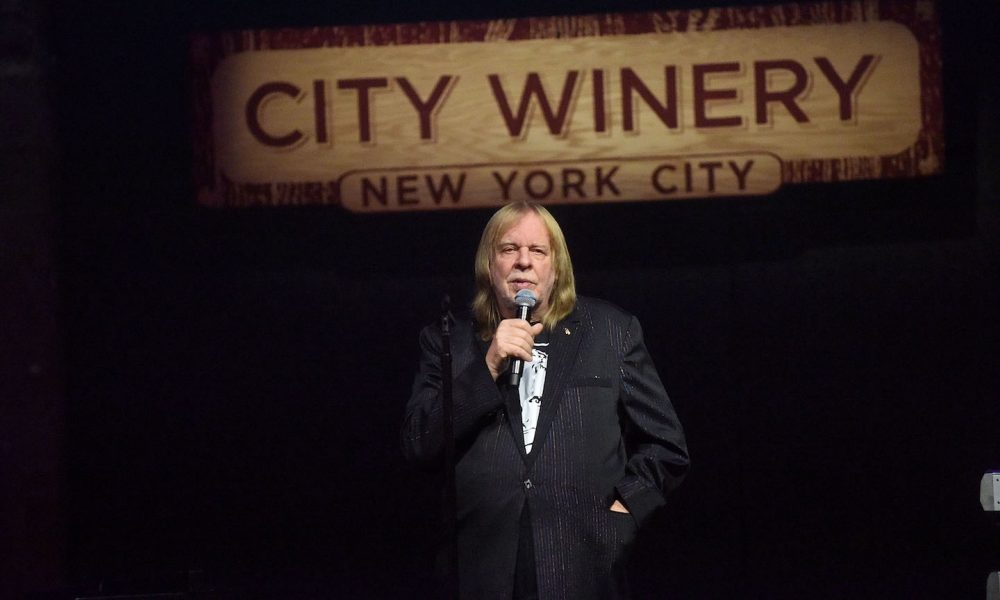 Rick Wakeman has announced that he is gearing up to return to the USA in March and April 2023 with his latest tour, "An Evening With Rick Wakeman: His Music And Stories," starting Wednesday, March 15 in Phoenixville, Pennsylvania.
"It's always so enjoyable playing in America," Wakeman comments. "At every show, I see old friends and hopefully, make new ones."
Wakeman's set will consist of music taken from across the wide breadth of his 50-year-plus career, stripped back to its simplest form in arrangements for grand piano. It will include work from his early days as a session player arranging and performing keyboards on hits like David Bowie's "Life On Mars," through his days with Yes and his own multi-platinum solo albums, plus a number of exciting cover songs from bands like The Beatles.
Wakeman will supplement these songs with anecdotes and stories from throughout his life. In a departure from his previous solo tours, as well as playing a grand piano, Wakeman will also be bringing along a few electronic keyboards to add variety and texture to his set.
"I'm looking forward to ringing the changes with the addition of keyboards, which is a bit of a departure from my traditional 'piano shows,' but will give me the opportunity to vary the setlist."
Visit Rick Wakeman's official website for more information.
Rick Wakeman Tour Dates:
March 15 – Phoenixville, PA @ Colonial Theatre
March 17 Fort Lauderdale, FL Amaturo Theater @ Broward County
March 16-23 – '70s Rock & Romance Cruise (Miami, Puerto Plata, San Juan, St. Croix)
March 25 – Clearwater, FL Capital Theatre @ Ruth Eckerd Hall
March 27 – Atlanta, GA @ Variety Playhouse
March 30 – Bethlehem, PA @ Wind Creek Events Center
March 31 – Atlantic City, NJ @ Sound Waves Theater @ Hard Rock Hotel & Casino
April 01 – Montclair, NJ @ Wellmont Theater
April 03 – Red Bank, NJ @ The Vogel @ Count Basie Theatre
April 04 – Ridgefield, CT @ Ridgefield Playhouse
April 05 – Huntington, NY @ The Paramount
April 06 – New York, NY @ City Winery
April 09 – Derry, NH @ Tupelo Music Hall