YoungBoy Never Broke Again Discusses Life And Career On 'Rap Radar'
YoungBoy released 'I Rest My Case' in January.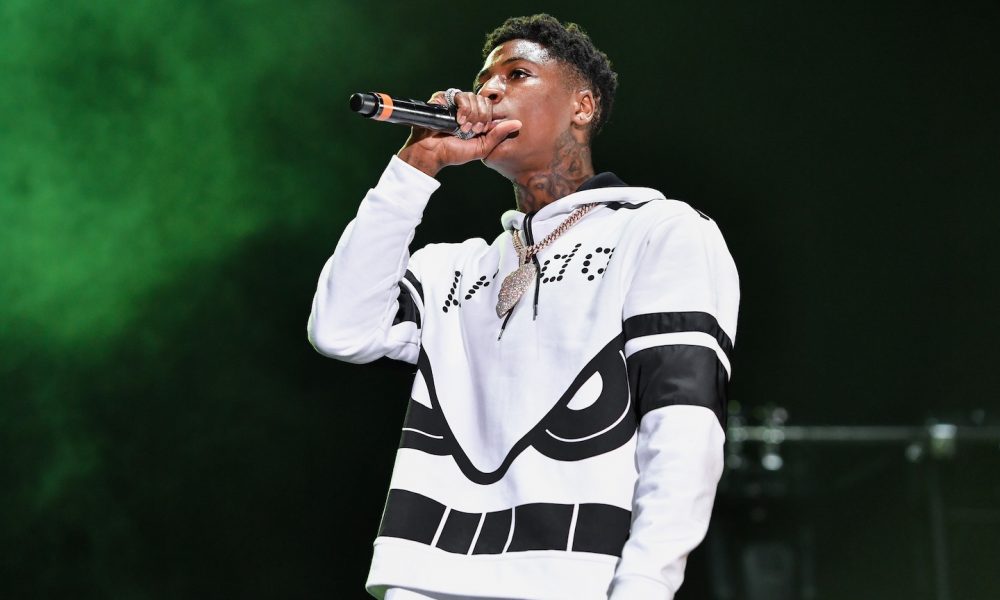 Rap superstar YoungBoy Never Broke Again welcomed the Rap Radar podcast into his Salt Lake City home, where he discussed his career and family, house arrest, and the ways in which he's becoming a new person. Watch a clip from the interview below.
The interview arrives just one month after YoungBoy released his first album of 2023, I Rest My Case. The album was released via Motown Records.
The Only Important Reward For NBA Youngboy's Work Is Getting Paid | Rap Radar
YoungBoy wrapped up 2022 in style. In December, Birdman's Rich Gang returned with its first new single in five years. "Military," featuring YoungBoy Never Broke Again and D-ROK, landed to immediate acclaim via Cash Money Records.
In April, YoungBoy Never Broke Again reunited with fellow Louisiana rapper P. Yungin on a new single "Pull Up Actin." The track marked the latest in a handful of collaborations between the Grammy-nominated star and the rising teenage MC. They previously worked together on the likes of 2020's "I'm On," and the Never Broke Again: The Compilation, Vol.1tracks "Choppa Dance," "Red Steps," "Ashes On The Floor," and more.
On the April joint effort, the head-nodding production bobs and weaves through jittery 808s and a punchy beat. YoungBoy Never Broke Again trades bars with P. Yungin before an instantly infectious hook pops off. "Pull up acting, I got diamonds in my necklace/I got money in my pockets and I'm flexing," YoungBoy raps, before P. Yungin jumps in: "I blew 20 at 15, look at how my diamonds hitting."
Never Broke Again: The Compilation, Vol. 1 marked the beginning of YoungBoy's partnership with the legendary Motown Records, bringing together LA's Meechy Baby, Savannah's Quando Rondo, Alabama's NoCap, and more. The record was released last year and delivered gut-wrenching, raw lyrics coupled with hard-hitting anthems, dominating from the airwaves to the streets and everything in between.
To date, YoungBoy Never Broke Again has reeled in over 5 billion streams and counting. Earning dozens of gold, platinum, and multiplatinum certifications, he has consistently crushed the charts with eight Top 10 debuts on the Billboard Top 200 and four No.1 debuts on the respective chart, including the platinum AI YoungBoy 2 (2019), gold 38 Baby 2(2020), platinum Top (2020), and Sincerely, Kentrell (2021).