YoungBoy Never Broke Again Recruits Nicki Minaj For 'WTF'
YoungBoy's new album, 'Don't Try This At Home,' will arrive on April 21.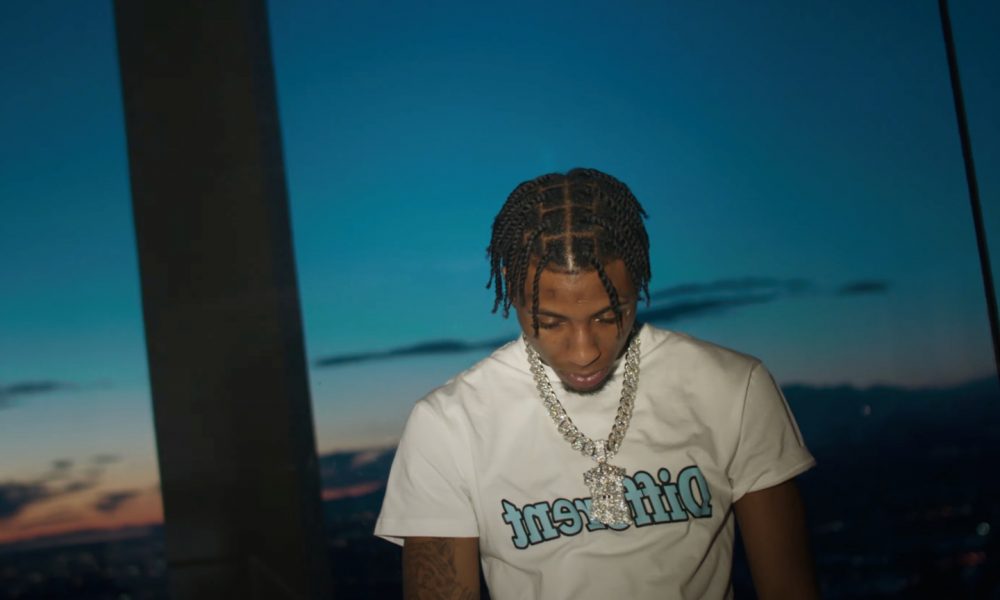 Louisiana rap superstar YoungBoy Never Broke Again has recruited fellow rap superstar Nicki Minaj for a blistering new single "WTF." The track arrives courtesy of Never Broke Again/Motown Records.
Frequent collaborators since 2020's "What That Speed Bout," the duo's third team-up doubles as a warning to ops in the industry, hangers-on, and internet trolls. "WTF" is the latest track from YoungBoy Never Broke Again's forthcoming sixth album Don't Try This At Home, due April 21.
YoungBoy Never Broke Again feat. Nicki Minaj - WTF ( Official Music Video)
"Who the f__k these new faces? Around inside my business," YoungBoy raps over a bluesy guitar line and infectious beat. "I don't remember that face at all, they weren't with me in the trenches." When Minaj chimes in, she makes it clear where she stands. "Cross YoungBoy then you cross the queen, all them internet games turn boys to memes," the hitmaker warns. "Keep sleeping on the team, we gon' pause your dreams."
"WTF" follows recent singles "Next" and "Demon Party," which will all feature on the 23-year-old's forthcoming album. 2023 has been a typically prolific year for the rapper, who only dropped his previous project, I Rest My Case, in January. That album became YoungBoy Never Broke Again's fifth consecutive top 10 hit on the Billboard 200 when it debuted at No.9.
With more than 30 billion total streams and 109 RIAA-certified releases including three Platinum or double Platinum albums, YoungBoy Never Broke Again is one of hip-hop's heaviest hitters. He is particularly dominant on YouTube where he is the No.1 most-streamed artist of all time with more than 12 billion views. As the rapper readies the next chapter of his career, "WTF" is a reminder that he's only just getting started.
Delivering an unmatched output in terms of volume and quality, YoungBoy Never Broke Again has quietly infiltrated every corner of the culture at a relentless pace without comparison. He rose out of darkness in Baton Rouge, LA and into his own light as an icon for his generation.