Watch Yungblud Cover Olivia Rodrigo's 'Drivers License'
The chart-topping artist appeared on Radio Virgin France for an acoustic set.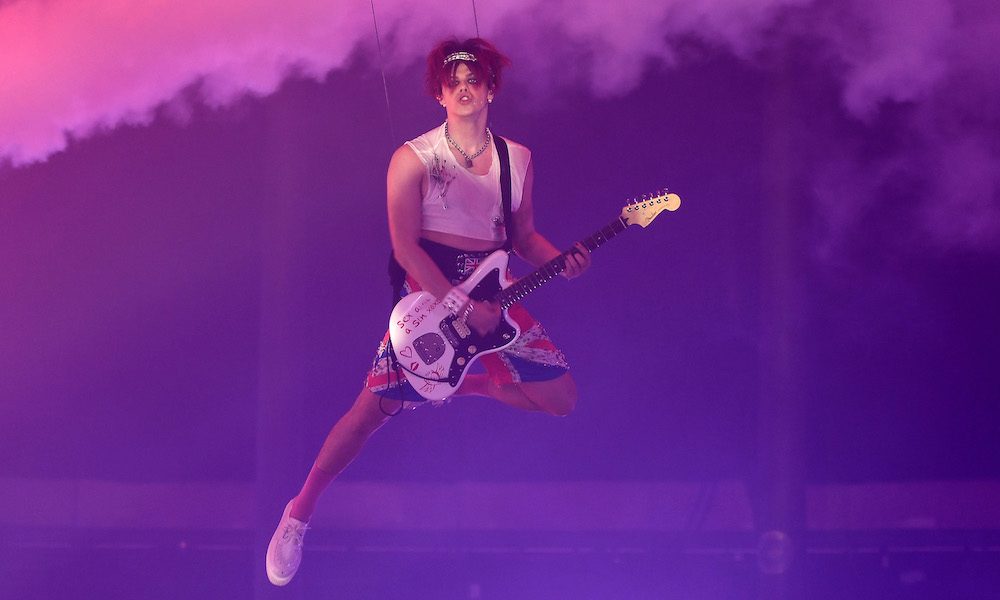 Yungblud stopped by Radio Virgin France's studios for a stripped-down, three-song set. Accompanied by an acoustic guitarist, the chart-topping artist performed songs off his latest album, Weird!, as well as a captivating cover of Olivia Rodrigo's global sensation, "drivers license."
The British artist did justice to Rodrigo's viral debut, and then some – offering up an emotionally-charged performance of the moving ballad – which has broken numerous streaming and chart records since its release in January.
In addition to the cover, Yungblud also showed off his vocal abilities with impressive performances of "Mars" and "Cotton Candy" – both of which appear on his best-selling sophomore album.
Most recently, the artist released a dramatic music video for his song "Acting Like That," featuring his frequent collaborators and friends, Machine Gun Kelly and Travis Barker. The visual finds all three rockers in the midst of a zombie invasion.
While the video was filmed separately in the artists' respective homes of Los Angeles and London, the energy of the video remains impeccably cohesive. "This song is a direct representation of what happens when me, MGK, and Travis get in a room together, an accumulation of mad electricity and energy," Yungblud explained in an earlier statement. "We couldn't be together right now so instead of superimposing one of us in a weird green screen video we did zombie apocalypse."
Weird!, which debuted at No.1 in the UK at the end of 2020, also scored high marks from the critics. Giving the record a perfect score, the NME declared, "Yungblud's never seemed more inspiring or vital as he proves himself as one of the most important rock stars around." The Telegraph, meanwhile, praised that "Weird! is [Yungblud's] most crunchy and sonically streamlined work to date, replete with catchy earworm hooks and meaty singalong choruses." All Music called it "an energetic breath of fresh air that doesn't sacrifice heart or a hopeful, supportive message."
Stream and download Weird! here.