Zeus Returns With First Single In Nine Years, 'Air I Walk,' Announces 'Credo'
'CREDO' will arrive on September 8 via Arts & Crafts.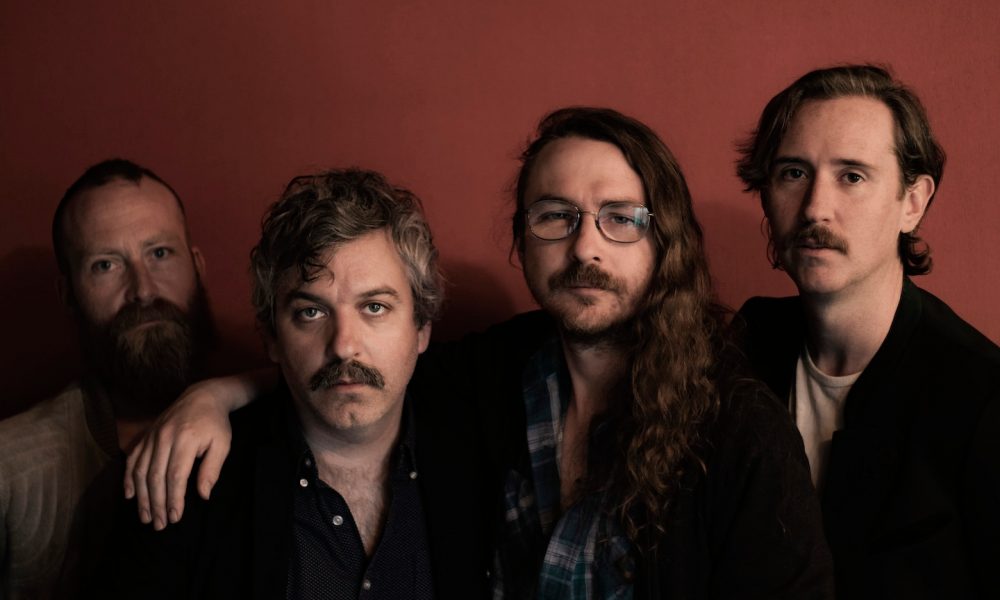 Zeus is back. After nearly a decade away, the classic rock group has released a new single "Air I Walk," and has announced its upcoming fourth full-length record, CREDO. The album will be released on September 8 via Arts & Crafts.
In conjunction, the Polaris Prize nominated band from Toronto has shared a video from director 1TruR. "Air I Walk" is an indie rock track with a hustling acoustic rhythm guitar set against bombastic 80s rock drums and dreamy synth textures. The lyrics speak to a restless spirit brought on by hot summer nights in Toronto where the nightlife keeps calling. Songwriter Neil Quin describes it as, "lovesick cowboy music."
ZEUS - AIR I WALK (Official Video)
Zeus is made up of three singer songwriters/multi instrumentals Quin, Mike O'Brien, and Carlin Nicholson, who all bring their own material to the table to be fleshed out by the band that's rounded out by drummer Rob Drake. Says Carlin, "I truly believe that the time we took to reflect on what we've done and what we want to do now is the reason we're back at it. Our love for each other as people has always been the sustaining factor in this band."
O'Brien adds, "Zeus isn't just a band for us, it's an institution, a mindset. No matter how much time passes between releasing new music or playing live shows we remain within that mindset knowing that the time for the four of us to make music together again will come back around.
"We chose 'Air I Walk' as the first single because it's a song that we had in our live set from years back and it serves as a link from where we've been to where we're headed. We lost our former studio and were without a creative hub for part of that time and now that we've found a home in a new thriving recording studio called Pineship Sound, run by our very own Carlin Nicholson, we're feeling rejuvenated and inspired to create more Zeus music and more importantly to share it."