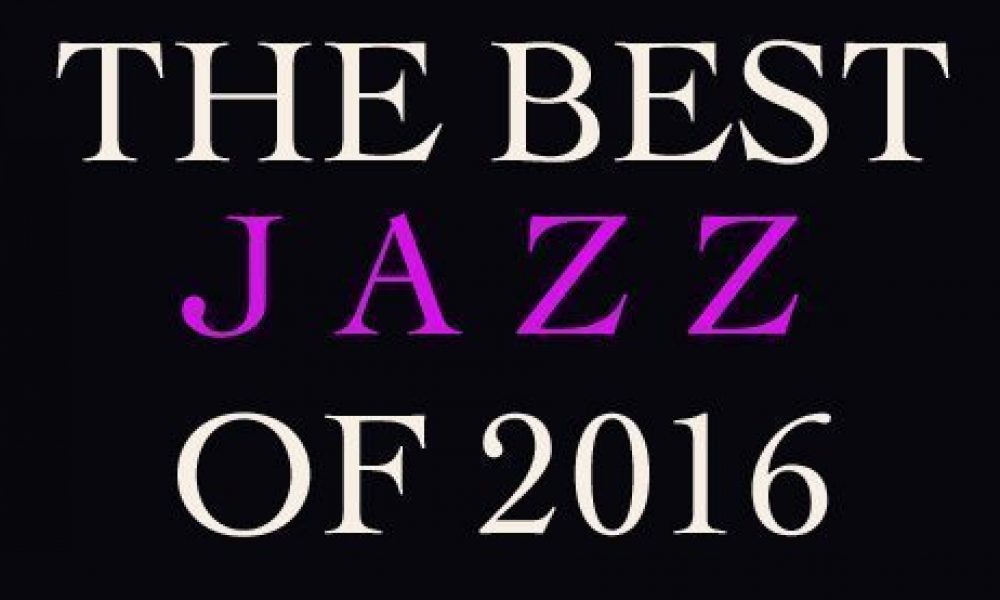 Tradition has it that at the end of the year it's a good time to reflect on what the previous year has had to offer. In jazz terms, we lost some giants, including, Gato Barbieri, Alphonse Mouzon, Mose Allison, Bobby Hutcherson, Toots Thielemans, Joe Temperley, Claus Ogerman, Ernestine Anderson, John Chilton, and Paul Bley. We also saw the passing of Rudy Van Gelder aged 91 who, during his long career, defined what we have come to think of as the sound of jazz.

The sound of jazz has continued to resonate throughout the year with some fine releases, both new music and some stupendous reissues. The best of 2016 that we have put together includes some old names that prove that age is no barrier when it comes to making great music. Charles Lloyd and The Marvels Blue Note release, I Long To See You pays testament to the notion, as does label mate, Dr Lonnie Smith and Evolution.
Among the younger guard are saxophonist Logan Richardson whose album, Shift is outstanding, Snarky Puppy continue to confound and amaze and their cunningly titled Culcha Vulcha is the real deal. Bill Laurance is a member of SP and his solo album, Live at Union Chapel is at the very top of the pile of 2016 releases.
In with the new includes Britain's GoGo Penguin who are brilliant live, as many festival goers will attest, but also come up with the goods on record. Check out The Impossible Gentleman, if you've not heard them before we are sure you'll soon be hooked. The same goes for the Hot Sardines who play with humour and great skill and make the old sound new and vice versa.
Robert Glasper has been around for years, but still feels like a new kid on the jazz block, and we've included two of his 2016 releases, one is Everything's Beautiful on which he samples Miles Davis…brilliantly. His other release is in the guise of the Robert Glasper Experiment, ArtScience does exactly what you'd expect, but with more than a few musical surprises.
In the vocal department, the new album by Gregory Porter, Take Me To The Alley is a triumph, as is Esperanza Spalding's Emily D+Evolution. Kandace Springs is based in Nashville and is as far from Country music as you can imagine. Her sophisticated debut album, Soul Eyes, is in the tradition of Billie, Nina and Ella.
Not so far from Country music is John Scofield whose Country For Old Men celebrates some classics of the genre in his unique way. Another guitarist who has come up with the goods in 2016 is Nels Cline, and his album, Lovers, is sublime.
We have picked a couple of reissues that are from similar times, but musically worlds apart. There's the Unreleased Bird from Charlie Parker and Louis Armstrong's Decca Singles 1949-1958 – both albums demonstrate why they are so revered and appreciated.
There's a few with not mentioned by name for you to explore on our playlist of the Best Jazz of 2016 … what's stopping you.

Format:
UK English