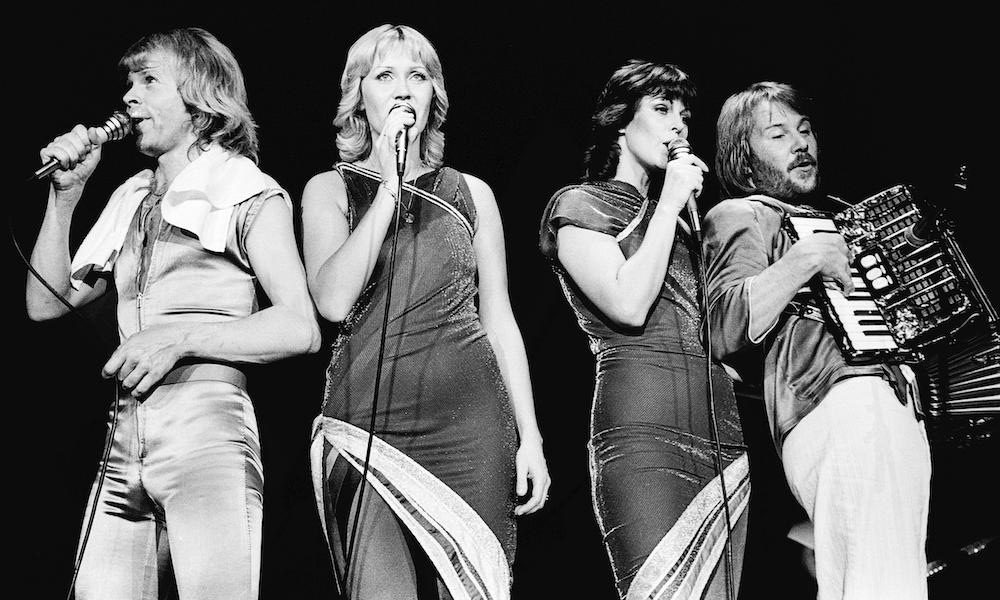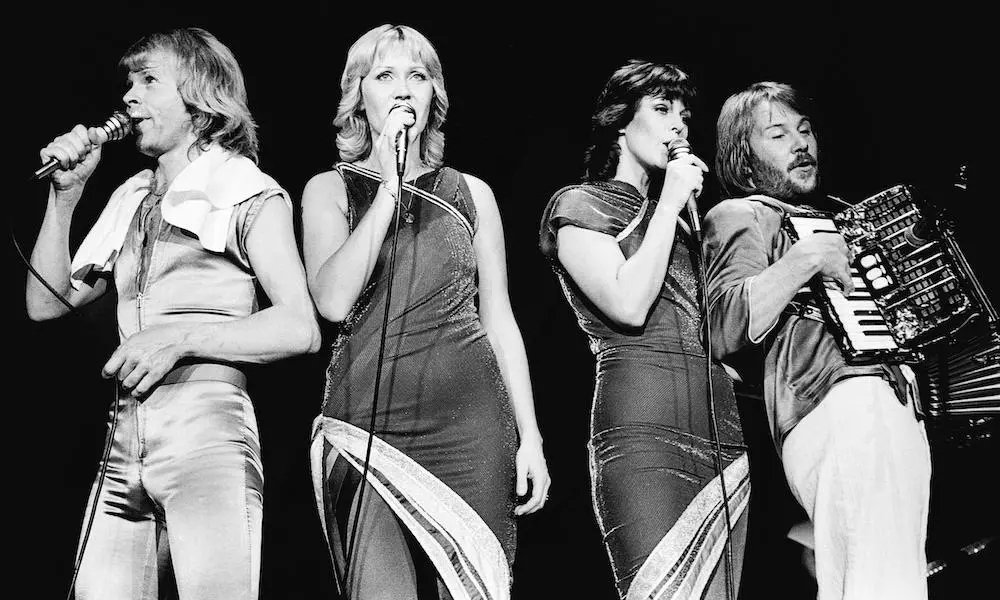 The incredibly creative and commercial achievements of the most famous Scandinavian pop group ever are about to reach another new generation, as ABBA's celebrated concert at Wembley Arena in 1979 comes to CD, digibook and vinyl at the end of September. It's a great time to draw breath and view the scope of ABBA's global conquests.
It's fascinating to examine where the group had their big international successes and with which songs, especially in their early days. As we all know, the quartet's huge international breakthrough came when they won the 1974 Eurovision Song Contest with 'Waterloo,' which topped the charts in the UK, Ireland, Germany, Holland and Norway, among other countries. But ABBA had international fans before that.
Their early single 'Ring Ring' became their first Swedish No. 1 in its local language version, 'Bara Du Slog En Signal.' The English translation reached No. 2 there and the same peak in Norway and Austria, also travelling to the top ten in Holland, South Africa and what is now Rhodesia. But the UK gave it the thumbs down late in 1973, and even a reissue of 'Ring Ring' after the 'Waterloo' sensation only took it to No. 32. A later re-release in Australia, when ABBA mania was at its height in 1976, went to No. 7 there.
After 'Waterloo,' ABBA's 'Honey Honey' went top five in Germany, Austria and Switzerland, but wasn't released as a UK single, allowing the duo Sweet Dreams, comprising widely-travelled pop vocalist Polly Brown and Tony Jackson, to nip in with a No. 10 hit in the summer of 1974. In the US, where 'Waterloo' reached No. 6, the story was reversed: Sweet Dreams charted first with 'Honey Honey' but only reached No. 68, overtaken by ABBA's version as it climbed to No. 27.
Interestingly, the song that broke ABBA wide open in Australia was not so much 'Waterloo' (a No. 4 success) but 'I Do, I Do, I Do, I Do, I Do,' which became the first of six No. 1s in short order there. It also topped the bestsellers in South Africa and Switzerland, but British fans still weren't convinced, and the song ran out of steam at No. 38.
Trivia fans will know that 'SOS' is the only chart hit where both the title and the artist names are palindromes, i.e. reversible. The song became a post-'Waterloo' staging post for ABBA in both the US, reaching No. 15, and the UK, at No. 6. It opened the door to six UK No. 1s from their next seven singles, including 'Mamma Mia, 'Fernando' and 'The Name Of The Game.' The major hits continued in Britain until the last year or so of the group's active life, when 'Head Over Heels,' 'The Day Before You Came' and 'Under Attack' all missed the top 20. ABBA's Dutch fans stayed true, though, making all three of those titles top ten singles and 'Head Over Heels' their tenth No. 1 in Holland.
There are other mysteries in the group's international scorecard, such as why Australians didn't take to 'I Have A Dream' (No. 64) while the Canadians, Dutch and Swiss took it to No. 1; or why New Zealanders didn't go for 'Summer Night City' (No. 37) while the Irish made it a chart-topper.
But all in all, it's a global chart record with very few rivals, more No, 1s to its name than almost any other, and a legacy that continues to this day.
Format:
UK English