'The Beach Boys Today!': 1965 Album Maps The Path To 'Pet Sounds'
Released on March 8, 1965 and charting on the 27th, the group's eighth album maintained their spectacular run of success.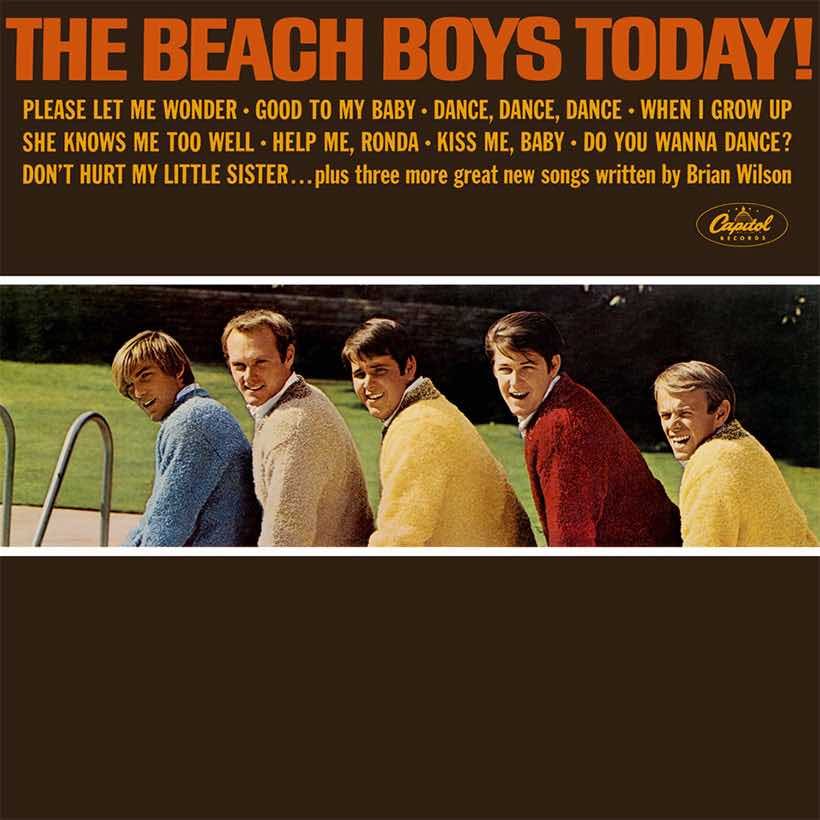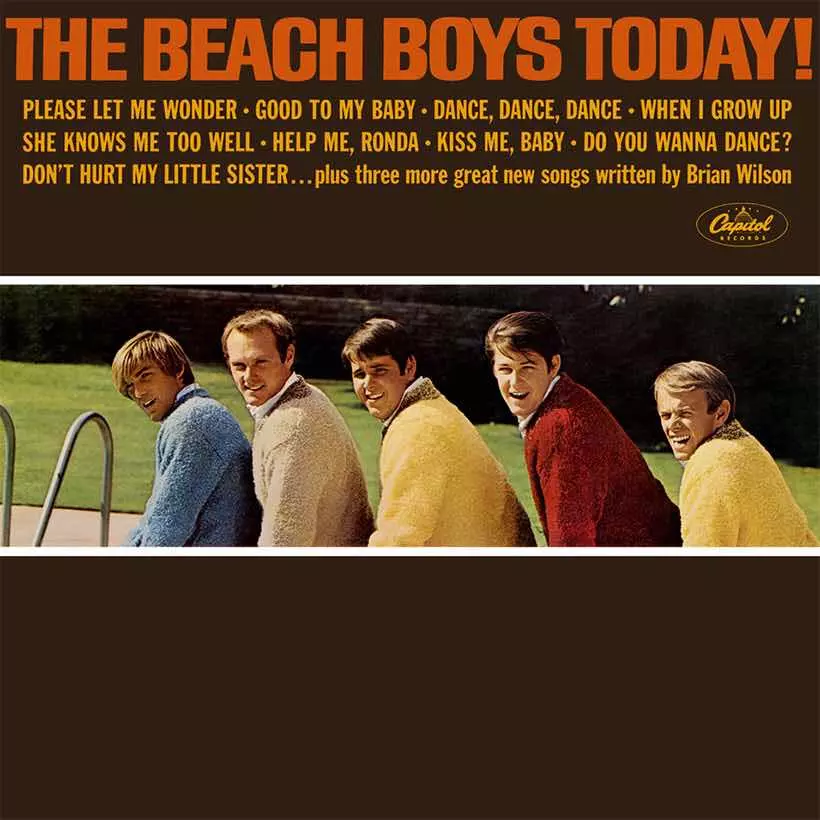 To call The Beach Boys prolific in their early years hardly does justice to an output of eight studio records in their first two and a half years of making albums. The last in that sequence, the fondly-remembered The Beach Boys Today! was released on March 8, 1965 and maintained their spectacular run of success.
The LP hit record stores as the group were climbing the American charts with their latest single, which showed both their feelgood side, on Bobby Freeman's "Do You Wanna Dance" (with lead vocals by Dennis Wilson) and brother Brian's increasingly thoughtful and inventive songwriting, on the lovely "Please Let Me Wonder."
Both tracks were included in Today!, which showcased Brian's ever more sophisticated production skills. The album also featured the Beach Boys' two previous hits, the equally reflective "When I Grow Up (To Be A Man)" and the upbeat "Dance, Dance, Dance."
Harpsichords, oboes, cellos and more
Firmly established as the group's creative inspiration, Wilson was now making ever more use of the studio as a palette for his imagination. The album featured such exotic instrumentation as harpsichords, oboes, cellos, French horn and all manner of percussion, such as timbales, sleigh bells and even triangle.
It features an expanding cast of session musicians that Brian took to dizzy heights with the recording of Pet Sounds. Among them is revered jazz guitarist, Barney Kessel, plus Glen Campbell on guitar, Hal Blaine, percussion, Leon Russell (piano and organ), and Larry Knechtel (future member of Bread) on bass.
Today! featured the album version of "Help Me, Ronda," soon to be released as a single in an alternative recording, spelled "Help Me, Rhonda." It topped the US charts, their second to reach No.1. Among the other highlights was another gorgeous, introspective Wilson composition, "She Knows Me Too Well." There's also "Kiss Me Baby," the equally beautiful B-side of "Help Me Rhonda," which features one of Brian's most creative backing vocal arrangements – "kiss a little bit, fight a little bit," expertly delivered by "the boys." That song has often been called one of the hidden treasures of their entire catalog.
Listen to the best of the Beach Boys on Apple Music and Spotify.
The Beach Boys Today! entered Billboard's Top LPs chart of March 27 that year at No.149 and went on to a No.6 peak, staying on the bestsellers for two weeks short of a year.
Buy or stream The Beach Boys Today!