Best Archie Shepp Tracks: 20 Essentials From The Jazz Firebrand
An introduction to a saxophonist whose groundbreaking work championed political protest in the 1960s and 70s.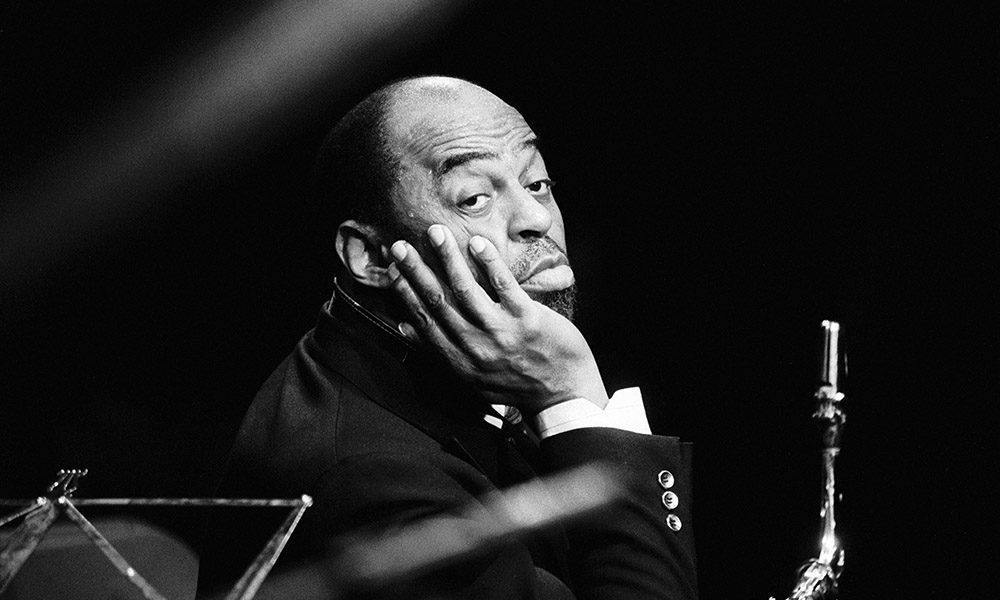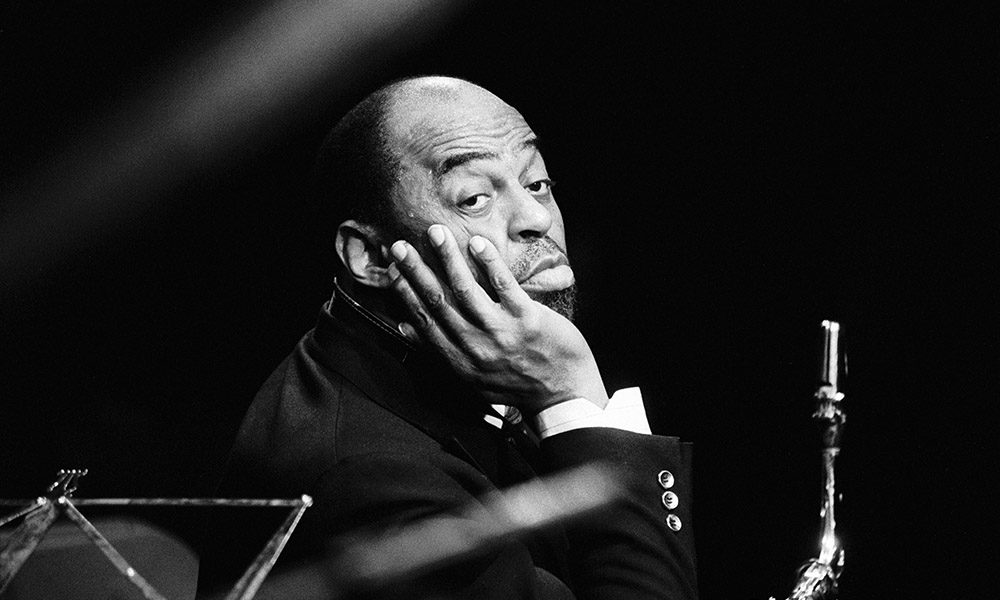 In the early 1960s, no other jazz musician sounded quite like Archie Shepp. He played the tenor saxophone like he was wielding the musical equivalent of a flamethrower; his horn blasting out streams of notes that crackled with a fiery, take-no-prisoners intensity.
He first made his mark on the New York jazz scene as a complete unknown in 1960 at the age of 23 with the avant-garde trailblazer Cecil Taylor on the pianist's landmark album, The World Of Cecil Taylor. Though Taylor's music polarized the jazz community, it gave Shepp's nascent career both credibility and momentum, setting him on a path that would see him feted as one of the leading lights of the free jazz or "New Thing" movement alongside fellow luminaries Ornette Coleman, Albert Ayler, and John Coltrane.
Listen to the Impulse Records: Music, Message and the Momentbox set here.
Shepp's association with Coltrane – who helped his mentee procure a record deal with Impulse! and hired him on the 1965 LP Ascension – added further propulsion to his career, emboldening him to delve deeper in his sonic explorations and liberate Black improvised music (Shepp wasn't comfortable with the word "jazz") from musical clichés as well as stock melodic, harmonic, rhythmic, and structural conventions. While some of his contemporaries – like Coltrane, Ayler, and Pharoah Sanders – ruminated on cosmic and spiritual themes, Shepp was more overtly political. His music reflected the zeitgeist of an increasingly radicalized Civil Rights movement that had given rise to the ideologies of Black Power and Afrocentrism.
By the early 70s, Shepp was expanding his musical palette, combining the rhetoric of protest with a combination of free jazz and funk flavors on his seminal 1972 concept album, Attica Blues; by then, he had begun a parallel career as a professor of music at the University of Massachusetts in Amherst, where he would work until 2001. Though his academic commitments curtailed his live performances (which mostly took place during summer vacations), he remained prolific in the recording studio from the 1970s through to the 2000s, cutting a variety of albums for a raft of different labels, including his own Paris-based Archieball imprint, founded in 2004.
With almost 90 albums to his name in decades of recording, Shepp's sprawling canon is notoriously difficult to navigate if you're a newcomer; which is why this list of the best Archie Shepp tracks offers a useful entree into his many-splendored world.
Formative years
Born in Fort Lauderdale, Florida, in 1937, Shepp played the banjo as a child but after his family moved north to Philadelphia when he was 10, he began formal piano and clarinet lessons. He eventually gravitated to the tenor saxophone in his teens. Fate smiled on Shepp in 1960, when to his surprise, he was hired by Cecil Taylor for a recording session on the recommendation of the pianist's bassist Buell Neidlinger. Taylor opened new doors for Shepp, who then went on to co-lead a short-lived group with trumpeter Bill Dixon; the Archie Shepp-Bill Dixon Quartet, whose self-titled album included the track, "Quartet," on which the saxophonist spewed out raucous squalls of sound with a ferocity that would become his hallmark.
The New Thing
After a stint as a member of avant-garde trailblazers, The New York Contemporary Five, Shepp's solo recording career took off in 1964 when his mentor John Coltrane persuaded his producer Bob Thiele to record the young saxophonist for Impulse! Records. On his impressive debut LP, Four For Trane, where he reworked four Coltrane tunes, Shepp fronted a sextet that included trombonist Roswell Rudd. Among its highlights were striking renditions of Trane's Atlantic era tunes, "Cousin Mary," and the ballad "Naima"; the former spotlighting Shepp's high-intensity blowtorch approach over a hard-swinging groove while the latter, a slow ballad, broke the main melody down into fragmentary shards.
But perhaps the true indication of what Archie Shepp was about at this juncture of his career was epitomized in the album's closing track; "Rufus (Swung, his face to the wind, then his neck snapped)," the first original tune the saxophonist had recorded. A fierce avant-garde piece with Shapp playing serrated melodies over a turbulent groove, its title referred to the heinous practice of lynching; Shepp served up an electrifying live version of the tune on the 1966 live album, New Thing At Newport.
Rufus (Swung His Face At Last To The Wind, Then His Neck Snapped) (Live At Newport Jazz...
Shepp's subsequent recordings for Impulse! in the 60s revealed a musician who never stood still creatively and was always seeking new adventures in sound. The dramatic "Hambone," from his 1965 album, Fire Music, with its intricate horn work – where Shepp's molten saxophone lines are juxtaposed against shrill three-part horn harmonies – shows how he reframed the call and response feature of blues and gospel music. From the same album, the episodic tone poem "Los Olvidados" (inspired by the 1950 Luis Buñuel film of the same name), is characterized by unique horn voicings; it's a piece that reveals Shepp's penchant for creating unorthodox sonic textures as well as his rejection of bebop's head-solo-head format in favor of a freer, less formal, sense of interaction between the soloist and ensemble.
Archie Shepp's socio-political expressions
Shepp's social commentary has always been central to his music. He marked the assassination of Nation of Islam activist Malcolm X in 1965 with a mournful but powerful elegy, "Malcolm, Malcolm, Semper Malcolm," where Shepp recites an original poem. David Izenon's eloquent bowed bass accentuates the piece's funereal tone.
Malcolm, Malcolm - Semper Malcolm
Equally as powerful but more urgent is the epic Cal Massey-written title track from Shepp's 1971 album, Things Have Got To Change, where he blows gusty soprano saxophone lines over a turbulent backdrop of mesmeric vocal chants, Leroy Jenkins' scything violin and polyrhythmic tribal percussion; the music also possesses a futuristic edge thanks to synthesizer work by Romulus Franceschini and Donald J. Campbell's eerie, wind-like electronic sound effects.
Things Have Got To Change
A plea for social justice manifested itself on Shepp's most politically charged album, 1972's Attica Blues, inspired by the inmates of Attica prison who rose up after fellow detainee George Jackson was shot and killed while trying to escape. The album's centerpiece is "Blues For Brother George Jackson," where Shepp, employing a large brass ensemble, creates a searing funk groove that acts as a vehicle for incendiary tenor saxophone soloing. The track's blend of African-American musical idioms was emblematic of what Shepp described as "Trans-African Music," which he further explored on The Cry Of My People, a kaleidoscopic concept album from 1972 that was distinguished by a beautifully orchestrated piece called "A Prayer," deeply influenced by the sanctified sound of the Black church.
Africa Calling
In the late 60s, Shepp, like many African Americans, was disillusioned with the country of his birth, whose society he saw as unjust and defined by inherent systemic racism. Consequently, he began to look to Africa for inspiration, and acknowledged his African heritage with a newfound sense of pride. His first album to reference Africa was 1968's The Magic Of Ju-Ju, an LP whose extraordinary 18-minute title track – a marriage of stamina and inspiration – is powered by Ed Blackwell's percolating rhythm logs and Frank Charles' talking drum, which combine to provide a hypnotic platform for arguably the most intense tenor saxophone solo that Shepp committed to tape.
In contrast to that track's stark minimalism, "New Africa" from the 1974 album Kwanza, is a driving modal jazz piece with a searching, late Coltrane quality that is propelled by Walter Booker's throbbing bass in tandem with Beaver Harris' tumultuous drum part. The tune was written by Grachan Moncur III, a frequent Shepp collaborator, whose sonorous trombone combines with Jimmy Owens' trumpet and Charles Davis' baritone horn to play an elegant main theme before Shepp's probing sax embarks on a journey of wild extemporization.
Shepp's interest in African culture was stimulated by his appearance at the Pan-African Festival in Algeria in 1969, where he played with North African musicians, and which led him to record several albums for the Paris-based BYG label. Arguably the best was Yasmina, A Black Woman, whose frenzied 20-minute title piece found Shepp contributing howling vocals as well as firing off saxophone salvos alongside members of the avant-garde group, Art Ensemble of Chicago.
On his 1972 album, The Cry Of My People, bubbling tribal-style percussion was the driving force behind "African Drum Suite Part 2," a rousing melange of Shepp's trilling soprano saxophone lines punctuated by febrile vocal chants.
African Drum Suite (Part 2)
Key collaborations
As his extensive discography shows, Archie Shepp was comfortable recording in both small and large ensemble settings. He had a definite predilection, though, for intimate, one-on-one collaborations with other singularly minded musicians, such as drummer Max Roach, bassist Richard Davis, and, in particular, pianist Horace Parlan, with whom he had a special rapport. They recorded three LPs together, the first album being Goin' Home, a collection of African American spirituals, which showed Shepp's deep affinity for the roots of African American music. The LP's title track captured Shepp at his most compelling; his playing by turns muscular, sensitive, visceral, and eloquent.
More recently, Shepp created a synergetic musical dialogue with another pianist, Jason Moran, on the 2021 album Let My People Go; its highlight is a beautifully realized version of John Coltrane's "Wise One" which showed that even in his 80s, Shepp hadn't lost the creative fire of his youth.
The most unusual and perhaps surprising collaboration in Shepp's canon is Mama Rose, a 1982 project recorded live with Dutch electric keyboardist Jasper van't Hof; the title track, dedicated to Shepp's grandmother, finds him reciting a self-written poem as well as playing soprano saxophone against a Tangerine Dream-esque backdrop of lush synthesiser sequences.
The Ellington Connection
Despite being branded an avant-garde firebrand, many of Archie Shepp's best tracks acknowledged his musical roots and exhibited a harmonious marriage of cutting-edge contemporariness with more traditional musical values; blending the avant-garde with blues, ragtime, spirituals, and jazz standards. The work of pianist/composer Duke Ellington, in particular, had a profound influence on Shepp; a fact evidenced by the several Ellington tracks that the saxophonist has recorded during his long career.
Shepp's breathy saxophone invests "In A Sentimental Mood" – recorded in 1965 with vibraphonist Bobby Hutcherson for the album On This Night – with a distinctly post-bop vibe while his interpretation of "Sophisticated Lady" (found on his 1968 album, The Way Ahead) is more radical; even so, despite the raw intensity of his saxophone's jagged, rapidly blown phrasing, he never attenuates the innate elegance of Ellington's melodies.
Shepp has recorded "Come Sunday," Ellington's popular sacred song, three times; most recently in 2013 but his most potent performance of it is arguably his grandiose 1972 interpretation, from his album, The Cry Of My People, where his rugged saxophone phrases contrast with singer Joe Lee Wilson's smooth blues-drenched vocals.
The best Archie Shepp tracks selected here function as an introduction to a musician who never compromised in his music. His scorched-earth-style policy in regard to soloing wasn't to everyone's liking, but no one could deny Shepp's passion, commitment, and ultimately, artistic integrity. As these 20 tracks show, even when he was pushing the free jazz envelope – sometimes to breaking point – he never forgot the value of tradition and the deep musical roots that he sprang from.
Think we missed one of Archie Shepp's best tracks? Let us know in the comments below.