Best Gifts For Billie Eilish Fans This Christmas
From her zeitgeist-capturing debut album to exclusive merch, the best Billie Eilish gifts are as uniquely compelling as the singer-songwriter herself.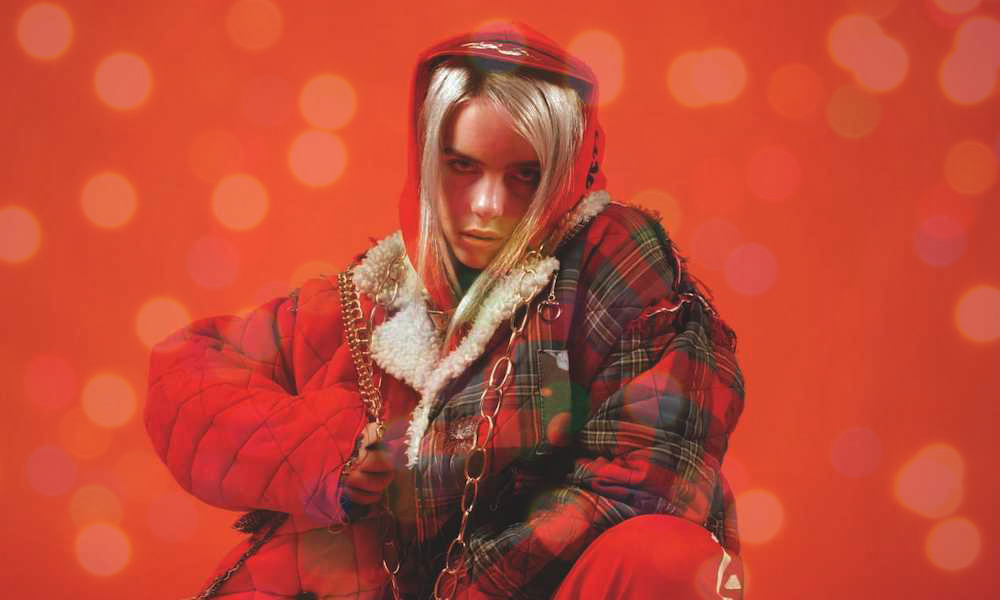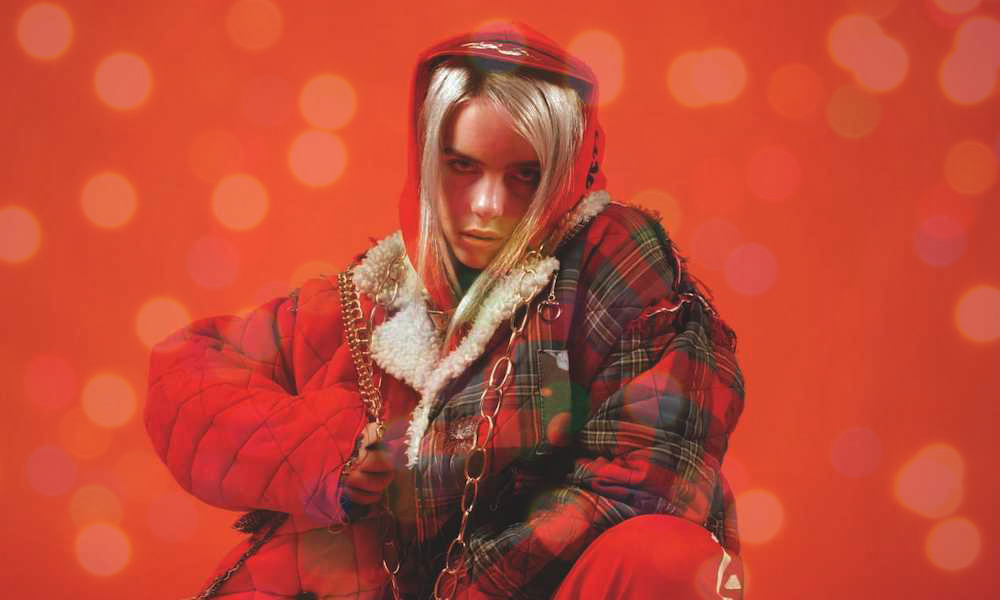 The history of popular music can now be separated into two periods: before Billie Eilish and after Billie Eilish. The teenage star has forged her own path to become a new breed of pop star: singer, songwriter, style icon, and environmentalist. Put simply, Eilish has captured the hearts of today's generation of music fans. From collectible vinyl to exclusive merch, the best Billie Eilish gifts are sure to top every modern music fan's wishlist.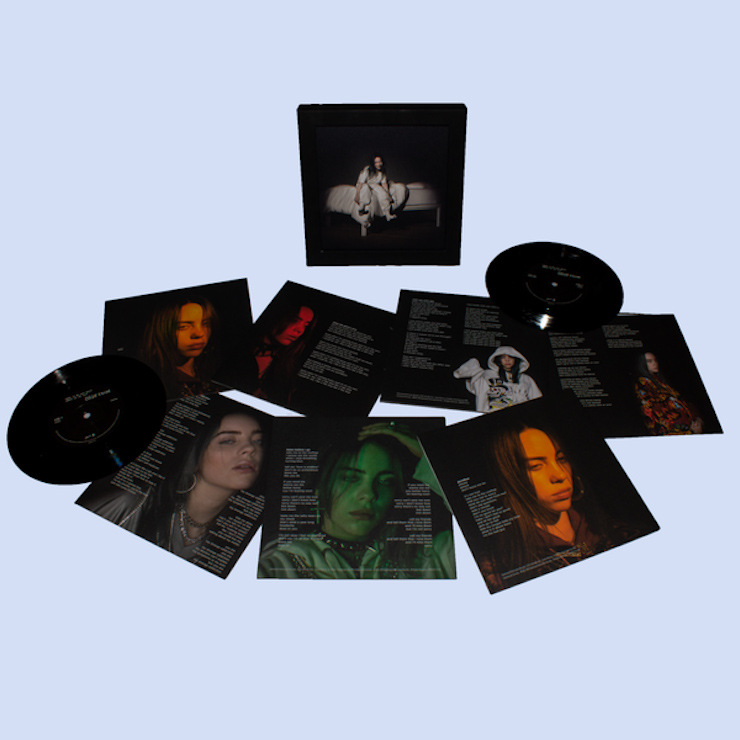 WHEN WE FALL ASLEEP, WHERE DO WE GO? collector's edition 7-inch box set
This box set has seven pieces of 7″ vinyl, with each containing two songs. But what makes it a must-have for fans is that each 7″ comes in a sleeve with a different picture of Eilish and the lyrics.
Don't Smile At Me limited edition red vinyl
Before Eilish became one of the current biggest pop artists with her 2019 debut LP, she introduced herself to the world with her debut EP, Don't Smile At Me, featuring early hits "ocean eyes" and "idontwannabeyouanymore." This limited edition pressing of her EP comes in a bright red color, matching her album cover outfit.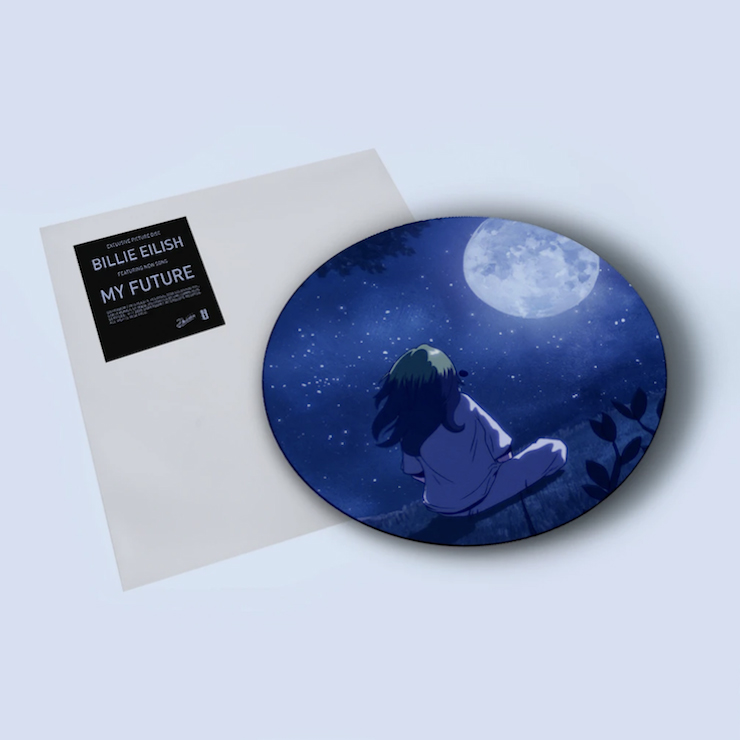 My Future 7-inch Picture Disc
After her world tour was cancelled amidst the pandemic, Eilish took that time in isolation to write this song with her brother, Finneas. It's inspired by her time in quarantine, where she had a moment of self-reflection while taking a break from being on the road. Fans can now own a limited edition 7″ featuring art from the song's music video.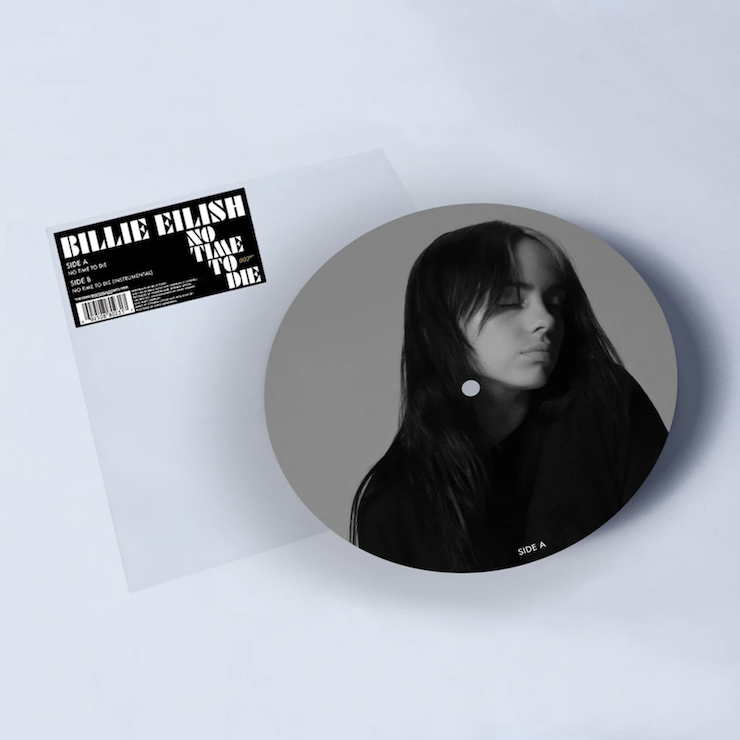 No Time To Die 7-inch
Billie Eilish's original song for the upcoming James Bond film of the same title came out at the beginning of 2020. Though the film's been postponed to coming out in spring 2021, fans of both 007 and Eilish can get the 7″ of the song.
Stay Home black and red tour t-shirt
Eilish has used her platform in the COVID-19 pandemic to remind fans that it's extremely important for them to stay home and not put their lives at risk. To help further, she released a shirt that says "stay home" over the list of her now-canceled 2020 tour dates. 15% of the net proceeds from the shirt are donated to Direct Relief, an organization that is helping provide proper equipment, essential medical items, and emergency funding to health workers and other organizations helping during the pandemic. The shirt's only currently available in two sizes (small and medium) so fans who want this rare piece of merch better act fast.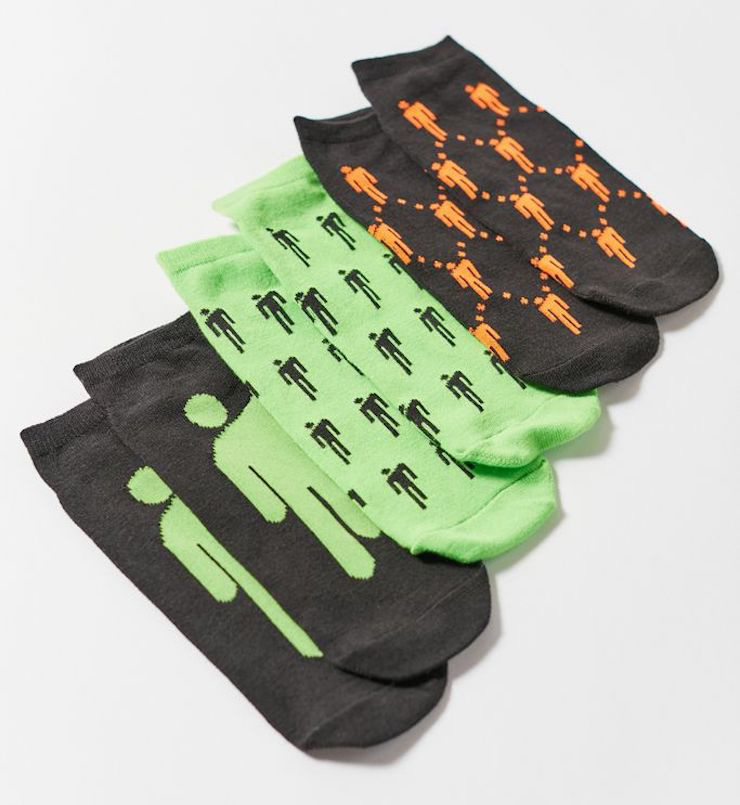 Billie Eilish no-show socks
Eilish is known for her unique style, so why not emulate her with these cool socks? They come in different designs and colors featuring her logo and "blohsh" symbol.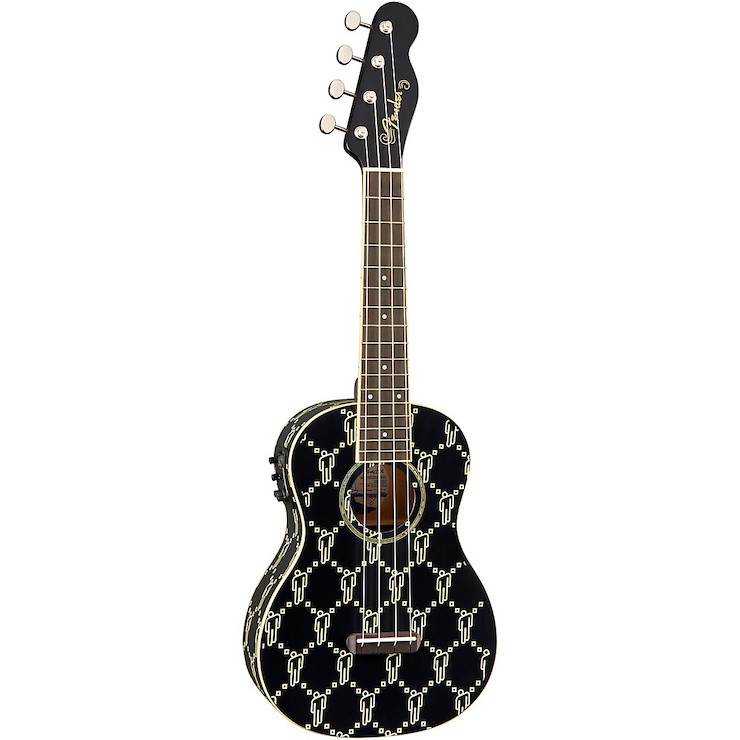 Billie Eilish signature Fender ukulele
If you've been saying you're going to take up learning an instrument this year and still haven't, perhaps this Billie Eilish signature ukulele will convince you to finally do so. The ukulele comes in black and features a "blohsh" pattern.