Best Guns N' Roses Gifts This Christmas
Guns N' Roses always had one of the coolest logos, as their merch makes clear. This Christmas, fans can also form a mini-GN'R line-up, thanks to POP ROCKS.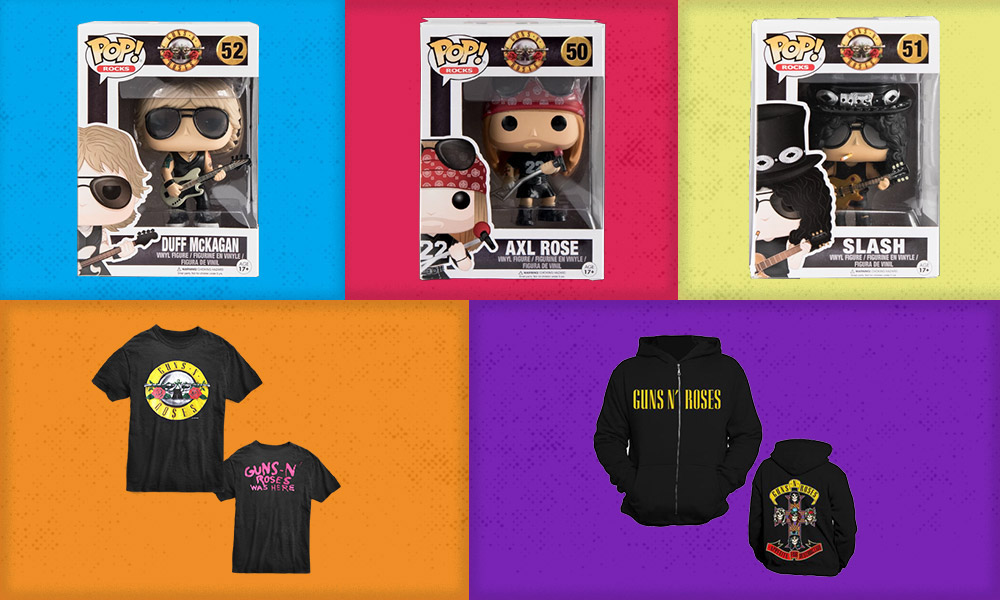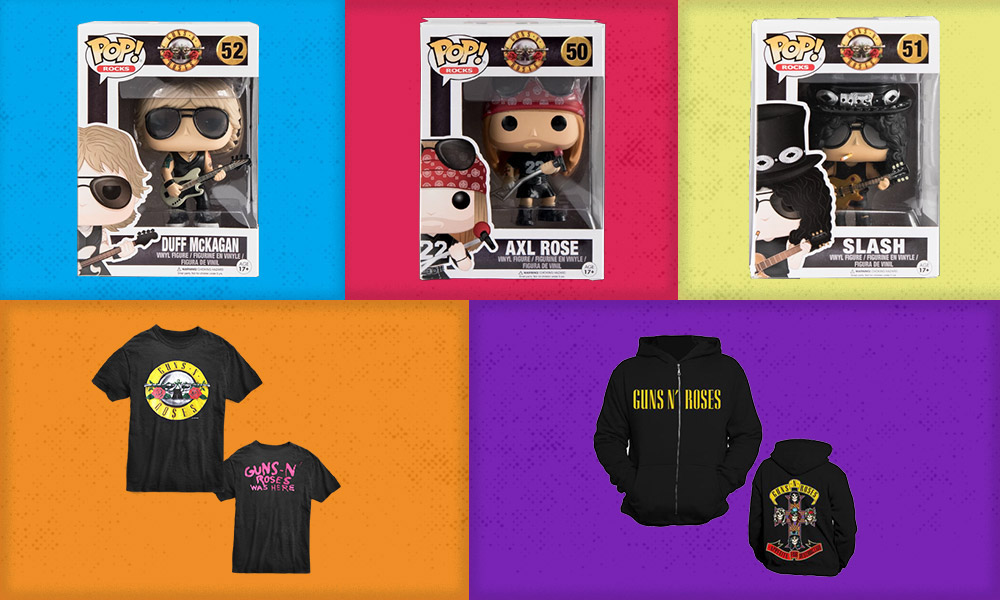 Do you know where you are? You're in the Christmas jungle… and you're gonna die for this lot: an Appetite For Destruction-themed hoodie for the winter cold, and a GN'R-logo tee for when the fire gets too hot. Individual POP ROCKS figures'll give your loved ones the chance to film a DIY gig on their phone – which might be as close as they get to seeing the band live at the moment, unless the Not In This Lifetime… Tour gets extended again. For a different kind of experience, last year's Appetite For Destruction: Locked N' Loaded deluxe box set is still the ultimate Guns N' Roses gift for the GN'R fan that has everything.
Cross zip hoodie
Appetite For Destruction, the band's 1987 debut album, contains some of the finest songs in rock history, from 'Sweet Child O' Mine' to 'Welcome To The Jungle'. This casual black zip-up hoodie features a large GN'R logo on the front, and the iconic skulls-on-a-cross album artwork across its back.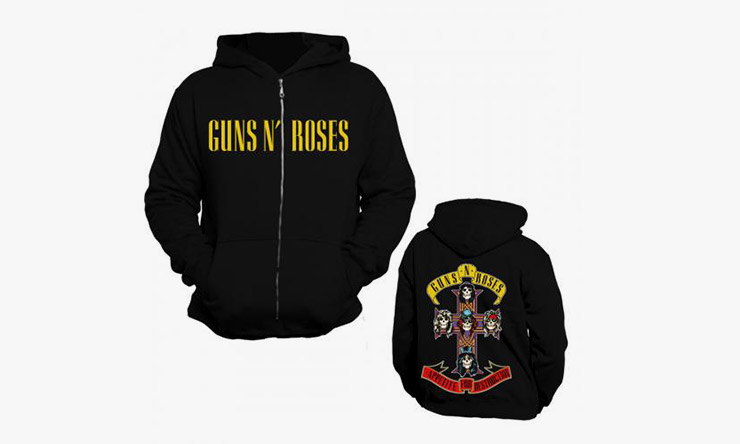 1987 OG Bullet Seal Tee
Inspired by a classic piece of Guns N' Roses artwork, this soft, black T-shirt features the famous image of two sideways-facing revolvers, tied together by roses. The guns are closed in a circular yellow seal that bears the band's name, while the reverse of the tee features the words "GUNS N' ROSES WAS HERE".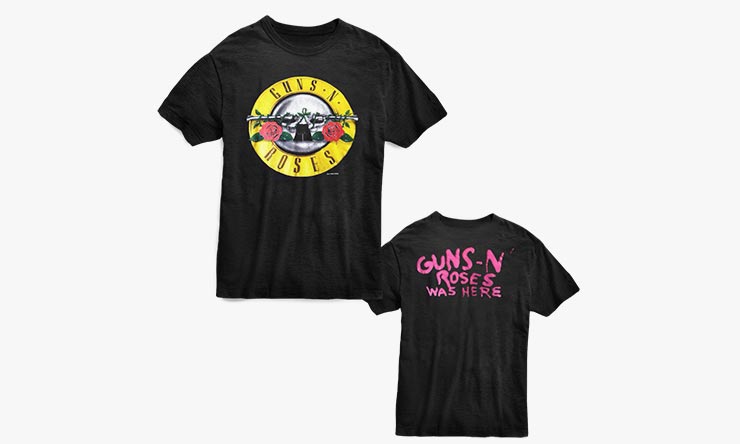 POP ROCKS figures
Funko Pops are the pop culture collectible trend that has taken over the world, offering big-headed figurines of everyone from Obi Wan Kenobi to Ed Sheeran. These special GN'R-themed collectibles are designed to resemble cartoony versions of Axl Rose, Slash and Duff McKagan, and are made from vinyl.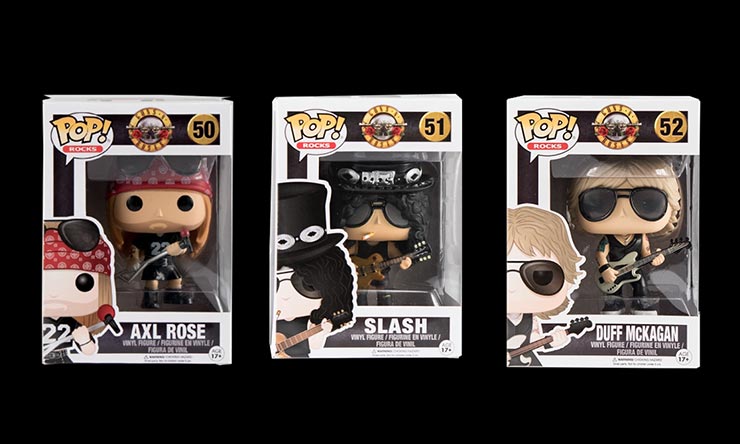 Appetite For Destruction: Locked N' Loaded edition
The final word on all things Appetite…, the Locked N' Loaded box set boasts outtakes that chart the creation of one of the greatest debut albums of all time, and is stuffed with photos, facsimile flyers from the era, exclusive lithographs and a whole lot more to satiate the die-hard fan's hunger for more GN'R.
More great Guns N' Roses Christmas gifts can be found here.