'Old Time Rock & Roll': The Story Behind Bob Seger's Classic Rock Hit
Before it became a staple of classic rock radio, Bob Seger's 'Old Time Rock & Roll' turned Tom Cruise into a star thanks to its iconic needle-drop moment.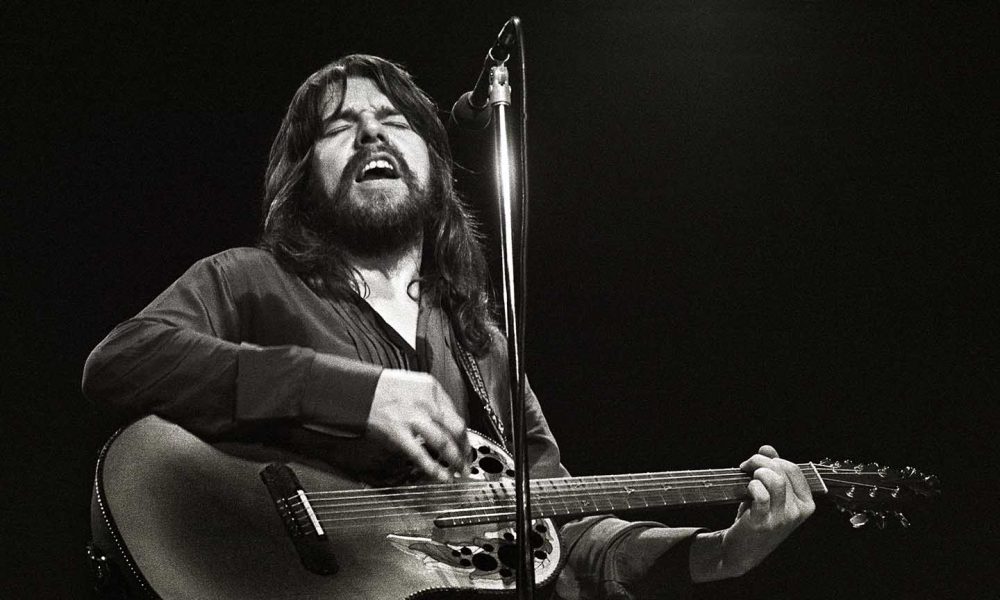 Of all the recognizable songs in Bob Seger's catalogue, "Old Time Rock & Roll" may be the most recognizable of all. We can almost guarantee that if you pull a random stranger off the street and play them Barry Beckett's indelible, eight-note piano intro, they'll immediately respond with, "Just take those old records off the shelf…"
An iconic needle-drop
Thanks to its placement in movies and TV, beginning with Tom Cruise's memorable lip-sync in Risky Business, "Old Time Rock & Roll" is the best-remembered track on Seger's blockbuster 1978 album, Stranger In Town, and it's practically the official theme song of classic-rock radio. It's worth remembering, however, that it didn't start out that way. As the follow-up to his commercial breakthrough, Night Moves, Stranger In Town was a key album for Seger.
He'd gotten the hit album after ten years of trying and needed to prove that Night Moves was no flash in the pan. And he succeeded by building on Night Moves' strengths. Once again, Seger divided the album between two back-up groups (his touring group, The Silver Bullet Band, and the Muscle Shoals session aces) and two mindsets: arena-ready rockers on one hand, reflective ballads on the other. In both cases, Seger, now hitting his mid-30s, wasn't afraid to write about characters who'd done a bit of living.
A flair for storytelling
Stranger In Town hit FM radio with a handful of obvious killer cuts, but "Old Time Rock & Roll" wasn't one of them. Radio went instead with the ballad "Still The Same" and the widescreen rocker, "Hollywood Nights," both of which showed Seger's flair for storytelling. Next came "We've Got Tonight," the first Seger hit that was a straightforward love ballad. All three songs were released as singles and crossed over to AM radio, and all three hit the Top 20, meaning he'd now bettered Night Moves commercially. But FM radio still wasn't done with Stranger In Town. Many stations now went with "Feel Like A Number," the album's toughest rocker. With its defiant sound and anti-authority lyric, "… Number" proved that Seger wasn't all that far from the punk movement.
Only then, after Stranger In Town had been in the stores for nearly a year, did "Old Time Rock & Roll" get taken off the shelf. In the context of the album, it's something of a ringer, more light-hearted and self-consciously retro than the rest of the songs, and one of the album's only two non-original songs, penned by George Jackson and Thomas Earl Jones III.
"The dumbest thing I ever did"
"Old Time Rock & Roll" was a late addition to the album sessions, brought in by the Muscle Shoals players. The song's co-writer George Jackson was an Alabama local with a couple of previous hits to his credit, including The Osmond Brothers' first hit, "One Bad Apple" (so if anyone asks you the trivia question, "What do Bob Seger and Donny Osmond have in common?", now you know). Seger liked the song but thought it needed some work. As he explained in an interview at the time, he kept Jackson's chorus lyric but rewrote all the verse lyrics himself – and because Seger didn't peg the song as a hit, he never bothered to take a writing credit. "That was the dumbest thing I ever did," he told a radio interviewer in 2006.
Released as a single in March 1979, "Old Time Rock & Roll" was given a place of honor at Seger's live shows, as part of a string of hits played early in the set; and it took on a whole other life onstage. The live version (captured on the 1981 double album Nine Tonight) is a whole lot grittier, with the piano intro replaced by Stonesy guitar riffing, and the whole band getting loose. There's a raucous sax solo from Alto Reed, and the piano pounder is none other than Craig Frost from Grand Funk Railroad.
Risky Business Dance Scene
A second life
So the song was a modest hit, but it didn't really become a signature tune until after the fact. Risky Business, of course, helped that along. It was also one of Tom Cruise's iconic moments: when he removes his pants and slides into the song's intro, the party is officially underway. After that there was no stopping the song, which went onto numerous TV shows and commercials, becoming the flagship song for Guitar Hero: World Tour. And, of course, classic rock radio, which was just starting up at the time of the song's release, couldn't have asked for a better endorsement than a song about the old rock being the best rock.
But those lyrics may be the one thing about the song that doesn't quite ring true. How jaded did you have to be to feel that "today's music ain't got the same soul" in 1978? Sure, Seger's fans probably loved its quick dismissal of disco, but 1978 was also a year when punk, funk, and mainstream rock were all at high-water marks: from the Stones' Some Girls to Funkadelic's One Nation Under A Groove, Springsteen's Darkness At The Edge of Town and The Cars' debut album. 1978 practically overflowed with energy and had soul to spare, with Bob Seger being one of the many reasons why.
Listen to the best of Bob Seger on Apple Music and Spotify