Bon Jovi's 'These Days': What Happens When America's Party Band Gets Introspective?
Full of pop-rock anthems that were deceptively deep, 'These Days' found Bon Jovi soundtracking all the joys and heartbreaks of growing up.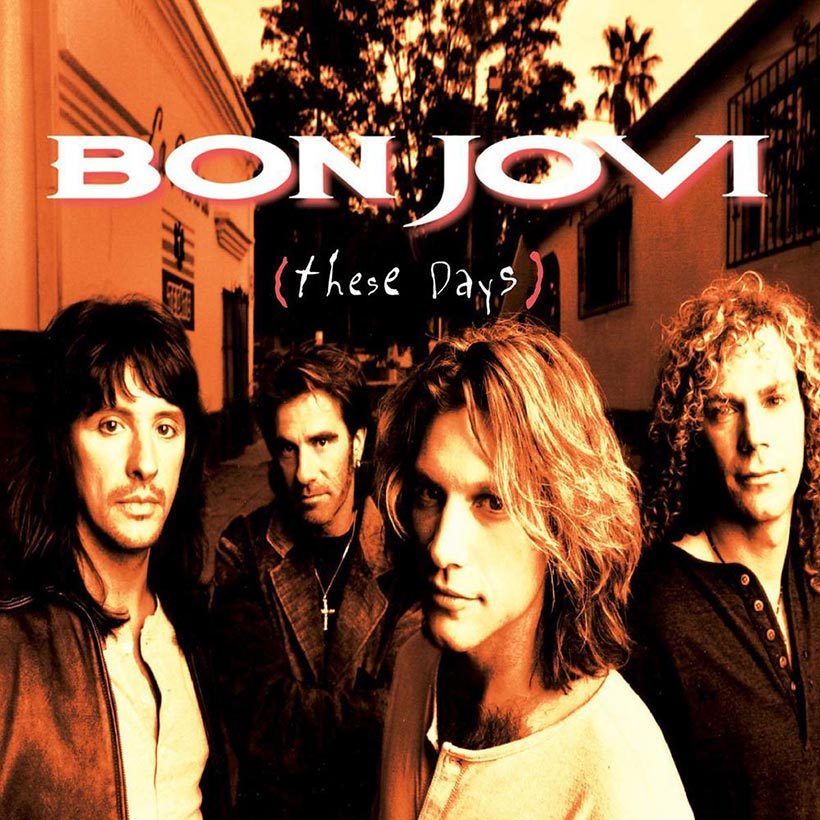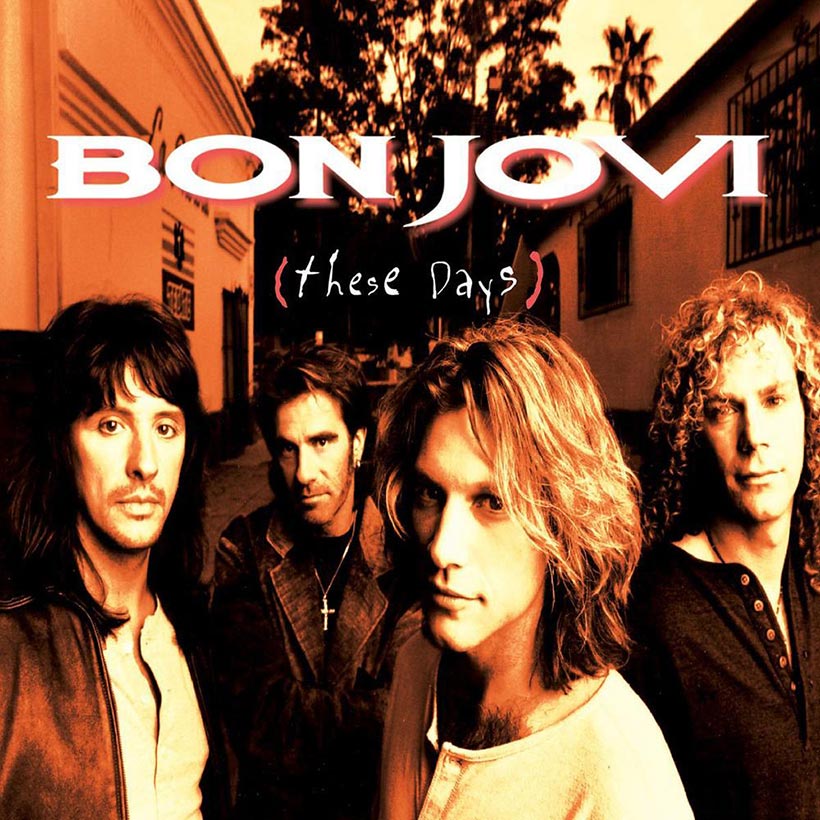 The mid-90s saw Bon Jovi at a crossroads. Sure, that was the name of the band's greatest hits album, released in October 1994, but it was also a critical juncture for the New Jersey natives. The band had veered away from its hair metal roots with 1992's Keep The Faith, choosing instead to navigate a heavier straightforward rock sound. Maintain their pop tendencies – including long solos and piano ballads – they were rewarded with a slew of hit singles.
When it came time to put together their sixth studio album, These Days, the band had to decide if they wanted to follow the same path set by previous singles "Keep The Faith," "Bed Of Roses," "In These Arms," and "Always," the power-ballad hit from Crossroads. Bon Jovi had to decide what type of band they wanted to be at a time when grunge, alternative, and indie rock ruled the landscape.
At the end of the Keep The Faith tour, the band took some time off and Jon Bon Jovi wrote "Something to Believe In," the first of 40 songs that the band would demo for These Days.
Entering uncharted territory
Aiming for a larger sound, the band decided to enlist Peter Collins (Rush, Alice Cooper) to produce the record. Collins' familiarity with these types of ambitious productions was a bonus, but the record ran into some trouble from the jump. The first sessions, in Nashville, were erased, so subsequent recordings took place across several studios in the Los Angeles area and Bon Jovi's home studio in Woodstock, New York.
Once they settled in, however, the band entered uncharted territory. Jon Bon Jovi's lyrics were darker than anything he'd written before, despite the group being in a state of relative harmony.
Bon Jovi - These Days (Official Music Video)
Even with the somewhat downbeat lyrics, These Days was a Bon Jovi record through and through. Released on June 27, 1995, it blended Bon Jovi's signature rock sound with elements of soul, R&B (especially on the bouncy singles "Damned" and "Hearts Breaking Even"), and modern rock. The ground beneath them was shifting fast, thanks to the fickle tastes of radio and rock fans, but rather than jumping on the latest bandwagon, Bon Jovi stuck to their guns while pushing their sound into more ambitious places.
Not your typical stadium-rock fare
As on many of Bon Jovi's classic songs, Desmond Child joined Bon Jovi and Richie Sambora to pen the album's second single, "Something For The Pain," "This Ain't A Love Song," and "Diamond Ring." From These Days' opener, "Hey God," with its lyrics about being "two paychecks away from living out on the street," it was clear this was not your typical stadium-rock fare.
They may not have gone grunge or donned flannel, but Bon Jovi did embrace the introspective lyricism of the 90s on "Something To Believe In" and "These Days," though they could still burn up some proper R&B numbers on "This Ain't A Love Song," "Hearts Breaking Even," and "Damned," which featured a horn section inspired by fellow Jerseyites, The Asbury Jukes.
Bon Jovi - This Ain't A Love Song (Official Music Video)
"Hey God" notwithstanding, These Days was dominated by pop-rock ballads, Bon Jovi proving that when they stripped away their hard-rock trimmings, they still had something to say. Look no further than the serenade between Sambora and Jon Bon Jovi on "Lie To Me." Even the album's title track leaves a lump in your throat.
The start of a new era
Following the release of These Days, pop and rock radio took to the album, as did the critics. It sold well internationally, hitting No.1 in many countries, with UK music mag Q ranking it the second-best release of 1995, just behind Oasis' landmark album (What's The Story) Morning Glory?. Though peaking at No.9 hit in the US, These Days still found Bon Jovi commanding stadium audiences back home.
Bon Jovi - Hey God (Long Version)
These Days marked the beginning of a new era for Bon Jovi. Their shift to pop-rock would continue to pay off on hits like "It's My Life," and "Have A Nice Day" – songs that would never have been written without the groundwork laid by These Days. It was this pivot from hair metal to hard rock and then pop-rock that enabled them to survive when many of their contemporaries had fallen by the wayside.
If Bon Jovi's early albums were the soundtrack to parking-lot romances and late-night shenanigans, These Days was the sound of growing up – and all the joy and heartbreak that comes with it.