The Game-Changing 'Sgt. Pepper's Of Every Decade
Since The Beatles revolutionary 'Sgt Pepper' album, each subsequent decade had its own 'Pepper moment.' See which ones defined each decade.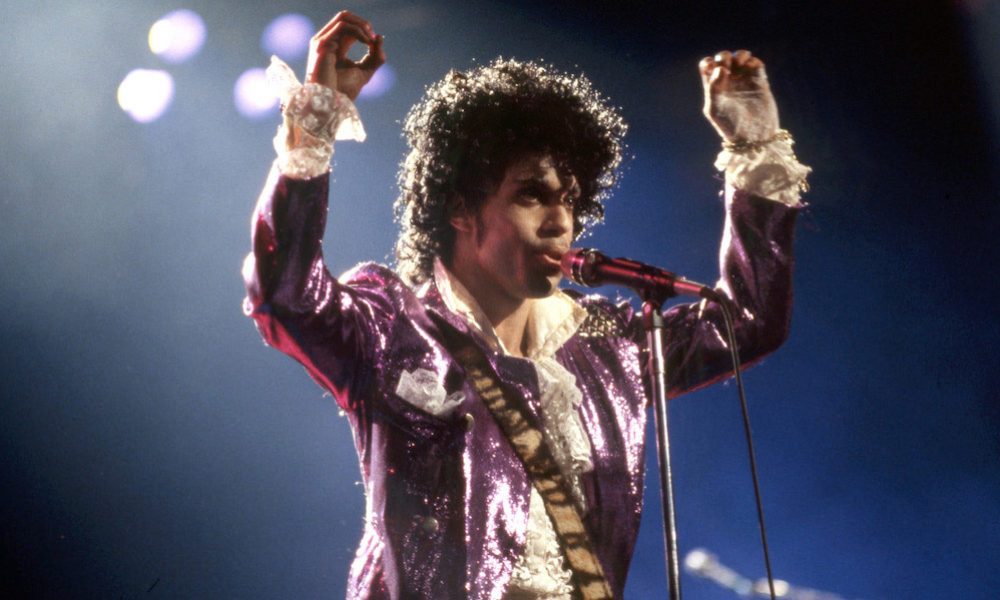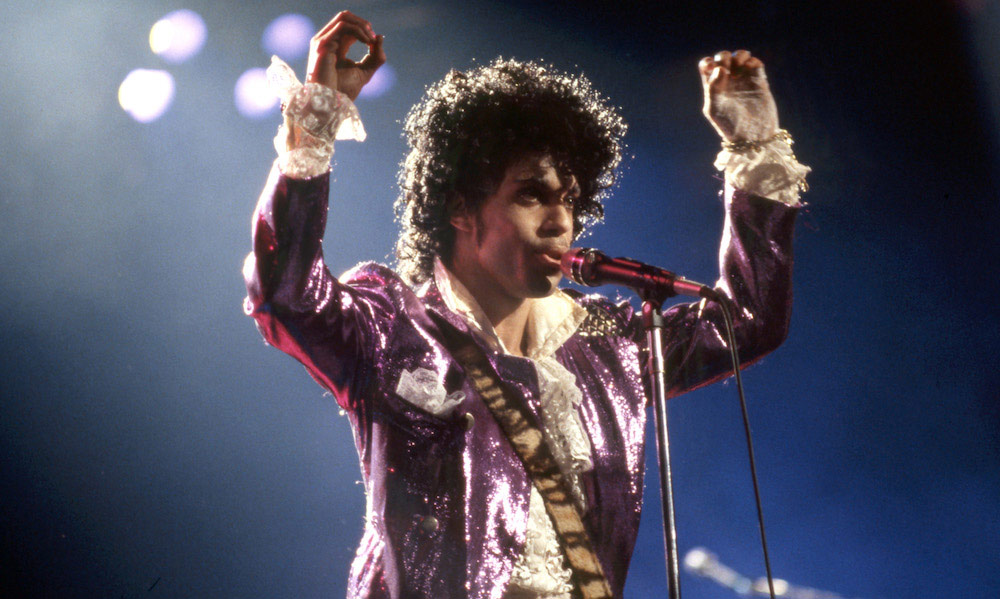 Following the anniversary of the release of The Beatles' Sgt Pepper's Lonely Hearts Club Band, much of the celebration and discussion centers on its role as an influential force in music history. Even for those who favor other Beatles albums over Sgt. Pepper, it's hard to deny the record's far-reaching influence, both sonically and culturally. Since then, each subsequent decade had its own "Sgt. Pepper" moment, an album that revolutionized music, whether through production, style, or cultural impact. Musical trends don't naturally adhere to decade distinctions, but they do help pinpoint when the zeitgeist shifted, and music was often the catalyst to greater cultural change. Here are just a few records, post-Sgt. Pepper, that did just that.
Queen: A Night At The Opera (70s)
While disco certainly dominated the charts later in the decade, the 70s were one of the most musically diverse of all the decades, a veritable melting pot of musical forms that would not have been possible without Sgt. Pepper, and would be represented on Queen's breakthrough classic, A Night At The Opera, in 1975.
Released less than ten years after Sgt. Pepper, Queen, followed suit, employing the same studio-as-instrument practice, as well as collaborative songwriting with all the members. A Night At The Opera took multi-track technology to its logical extreme, expanding beyond Sgt Pepper's four tracks to 24, and harnessed the capabilities of stereo sound to build meticulous compositions. Brian May would later describe the album as, "our Sgt. Pepper." Like the Marx Brothers film it was named after, A Night At The Opera was engineered to be over-the-top and infused operatic elements into epic rock.
Three albums in, Queen were itching to experiment more and knew they needed a massive hit to reach an international audience. Enter the most ambitious rock song of all time… "Bohemian Rhapsody." Like "A Day In The Life," Queen's multi-part mock-opera was revolutionary in its production accomplishments and its enduring cultural legacy. The sheer technical and melodic mastery that went into the masterpiece has yet to be eclipsed.
Queen – Bohemian Rhapsody (Official Video Remastered)
But the album is more than just its famous opus; it also boasts an incredibly diverse set of tracks best appreciated by listening in its entirety. Freddie Mercury's "Lazing On A Sunday Afternoon" and "Seaside Rendezvous" capture the same vaudevillian spirit as "Being For The Benefit Of Mr. Kite!," while Brian's "39" managed to make folk music sound futuristic, featuring pre-digital aural effects and an operatic soprano in the background vocals.
Traditional rock fans were satiated by the heavy rocking, "Sweet Lady," while the band returned to prog-rock territory on "The Prophet's Song." A Night At The Opera represented the best of all the members, and cemented Mercury as one of greatest vocal talents of the century. The band's artistic gamble paid off, and A Night At The Opera reached No.1 in the UK and No.4 in the US – the first time any of Queen's albums had broken through the Top Ten.
Prince And The Revolution: Purple Rain (80s)
The 80s were a golden era of pop music, but no record can contend with the wildly creative and commercially lucrative success of Prince's Purple Rain. At the top of the decade, Prince had experienced mild success with his first Top 40 hit, "I Wanna Be Your Lover" in 1980, and his first Top 10, "Little Red Corvette," in 1983, but was still up against the notoriously segregated rock radio of the time. His solution? To create the biggest pop record that would blow all the Springsteens and Huey Lewis & The Newses off the charts.
Michael Jackson proved that the way to crossover appeal was to run the musical gamut with Thriller, and so that's what Prince did when he delivered his funk-inflected, pop-rock, soulful, psychedelic hybrid, Purple Rain. With an experimentalism to match The Beatles on Sgt. Pepper, Prince never really dabbled in genres; he dominated them with ease, channeling Hendrix on the monumental rock ballad, "Purple Rain" one minute and turning a psychedelic soul track with no bass line into a hit single for the first time with "When Doves Cry." With its genre-bending tracklist, Purple Rain kept people and programmers guessing, slotting it with electro-pop acts like Depeche Mode on pop radio and earning it a spot on regular MTV rotation, a rare feat only previously enjoyed by Jackson.
Before Purple Rain, Prince never had a No.1 hit; now he had two, with "When Doves Cry" and "Let's Go Crazy." Along with chart success, Purple Rain also turned Prince into an overnight movie star. In 1984, Prince was the only artist since The Beatles to simultaneously hold the No. 1 album, single, and film spots in America, with the album selling over 20 million copies and the film grossing nearly $70 million at the box office (almost ten times what it cost to make).
While the music video was still a nascent marketing tool, Prince took it one step further and made an entire movie for the album – propelling him into the pop-music stratosphere and entirely redefining how artists present their music. The film won the Oscar for Best Original Song Score (a category that no longer exists) while the album was equally famous for bringing about the Parental Advisory sticker on albums after the then First Lady, Tipper Gore, heard her daughter listening to "Darling Nikki." How many artists can lay claim to inciting a Senate hearing?
Radiohead: OK Computer (90s)
It took 30 years after Sgt. Pepper came out for another UK outfit to be heralded as "the world's most important band." By this time, the promised psychedelic utopia had given way to the paranoid, technologically overloaded 90s. Even during the rise of downloadable music, Radiohead's OK Computer managed to restore faith in the album format, and is considered one of the last of its kind. Most of the talk about the album centers on its prophetic lyrical themes: the surrender of individualism ("No Surprises"), government surveillance ("Karma Police" and "Electioneering"), and the automation of our lives ("Fitter Happier"). This would all seem very grandiose if not for the blasting garage-rock guitars, expertly crafted melodies, and Thom Yorke's disarming tenor.
Like Sgt. Pepper, OK Computer is also defined by its production innovations. It saw the band moving further away from their previous guitar-driven albums, The Bends and Pablo Honey, and experimenting with programmed drums, electronic keyboards, and instrumental samplings that would come to characterize their distinct brand of modern electronica. The complexity carried over to the composition process as well, employing through-composed songwriting like The Beatles and fusing together different song parts written by each band member – resulting in the multiple key, BPM, and tempo changes in sprawling anthems such as "Paranoid Android."
At a time when the retro-fetishising sound of Britpop reigned supreme, Radiohead hit the restart button on rock altogether. OK Computer influenced rock music arguably more than any other album of the 90s. Universally praised upon release, the album's popularity, relevance, and influence has only grown exponentially in subsequent years. It went platinum in almost every country, generated three chart-toppers, and spawned a hit music video, just as the medium was starting to wane. OK Computer also officially marked the band's departure from mainstream rock and onto their own playing field, where they would continue to evolve into new directions no one could have predicted.
Kanye West: College Dropout (00s)
Before Drake was getting in touch with his sensitive side and Chance The Rapper was playing with teddy bears, Kanye West dropped his debut, College Dropout, and set ablaze hip-hop's more persistent stereotypes. After being groomed by his mentor Jay Z as an up-and-coming producer and Roc-A-Fella's next star, Kanye proved once and for all he could be a producer that raps and sings (when the occasion called for it).
West's debut brought a comedic timing and a subversive spirit when hip-hop needed it most. This wasn't going to be another coming-of-age tale sprung from the streets, College Dropout was his self-introduction as the Chi-town kid who sported pink polo shirts and the "first [rapper] with a Benz and a backpack", furthering blurring the line between mainstream rap and underground hip-hop, much like Sgt Pepper crossed the boundaries between pop music and avant-garde experimentalism.
The son of an ex-Black Panther and English professor, West used the album as a love letter to his eclectic musical taste, sampling everyone from Bette Midler to Aretha Franklin and Chaka Khan; this was a R&B-laced labor of love. College Dropout brought an emotional sensibility to hip-hop, while also completely rewriting the rules of rapper's lyrical content. On "It All Falls Down," West blasts conspicuous consumerism ("Couldn't afford a car so she named her daughter A-lexus" while also copping to it, "I can't even pronounce nothin', pass that Ver-say-see."
Each track was sonically daring, from the blasting gospel of "Jesus Walks" to the frenzied parody of "The New Workout Plan," Kanye did it all with style, aplomb and intelligence. College Dropout kept West in heavy radio rotation year-round, earned him 10 Grammy nominations and three wins, and inspired a whole generation of conscious MCs including Kendrick Lamar, Chance The Rapper, Drake, and countless others.
Kendrick Lamar: To Pimp A Butterfly (2010s)
As the 2010s marched on and streaming had become the dominant listening experience, albums managed to defy their death rattle and maintained their cultural relevance as a cohesive artistic statement. In 2012, Kendrick Lamar delivered his brilliant major-label debut with Good Kid, MAAD City, a turning point for the MC and hip-hop genre at large. With that he not only took upon the mantle of the new king of West Coast hip-hop, but the voice of a generation – a responsibility he did not take lightly on the emotionally dense and provocative follow-up, To Pimp A Butterfly.
Though deeply personal, the sprawling and chaotic record speaks to greater systematic truths through an amalgam of hip-hop, jazz, funk, soul, and spoken word. Following in the footsteps of OutKast, The Roots, and Kanye West, TPAB offers an alternative to the ostentatious side of hip-hop and redraws the boundaries of what's pigeonholed as "rap music." Lamar turns sampling into an art form, referencing everyone from The Isley Brothers (on "That Lady"), to James Brown ("King Kunta"), Jamaican bassist Boris Gardiner ("Wesley's Theory"), and indie polymath Sufjan Stevens on the standout track "Hood Politics."
Upon its release, everyone was quick to recognize the manic and unpredictable energy of a jazz record on Butterfly, thanks to a live band consisting of Blue Note pianist Robert Glasper and his frequent collaborator Bilal, along with producer/saxophonist Terrace Martin and bass maestro Thundercat, among nearly three-dozen collaborators. Some call it a concept album, others a 75-minute treatise on survivor's guilt; either way, it's music as a manifesto. Lamar eschews traditional radio singles to spin a larger narrative told through his unmatched flow. Hailed as the first album in the new era of rap, no hip-hop record had made such an impact since Notorious BIG's Ready To Die and Nas' Illmatic in 1994.
Like those albums – and, indeed, Sgt Pepper – To Pimp A Butterfly represents a very specific period of time, as evidenced by its powerful album cover, which has become one of the most memorable pieces of iconography of Obama's "post-racial" America. Since its release, it influenced everyone from Kanye West to David Bowie, who told Rolling Stone that his inspiration to experiment with new sounds on ★ was derived from listening to TPAB. The album went on to win Best Rap Album at the 58th Grammy Awards and was added to the Harvard Library in acknowledgment of its cultural significance.