'Soul Limbo': How Booker T And The MGs Set The Bar For 60s Funk'n'Soul
From over-easy grooves to gritty, energized instrumental funk, 'Soul Limbo' found Booker T And The MGs working at their peak.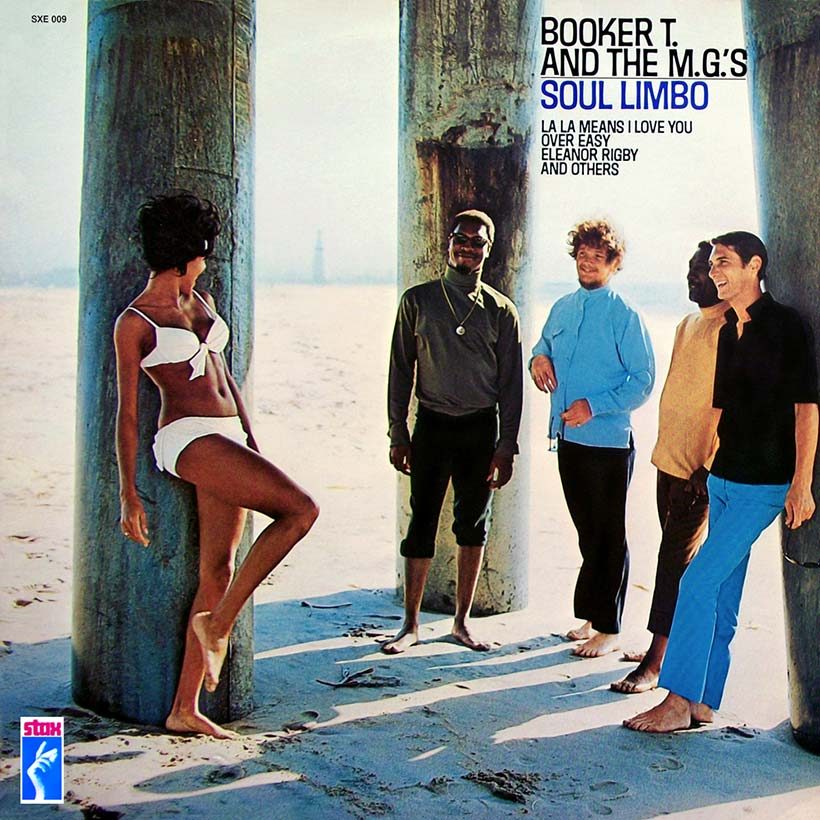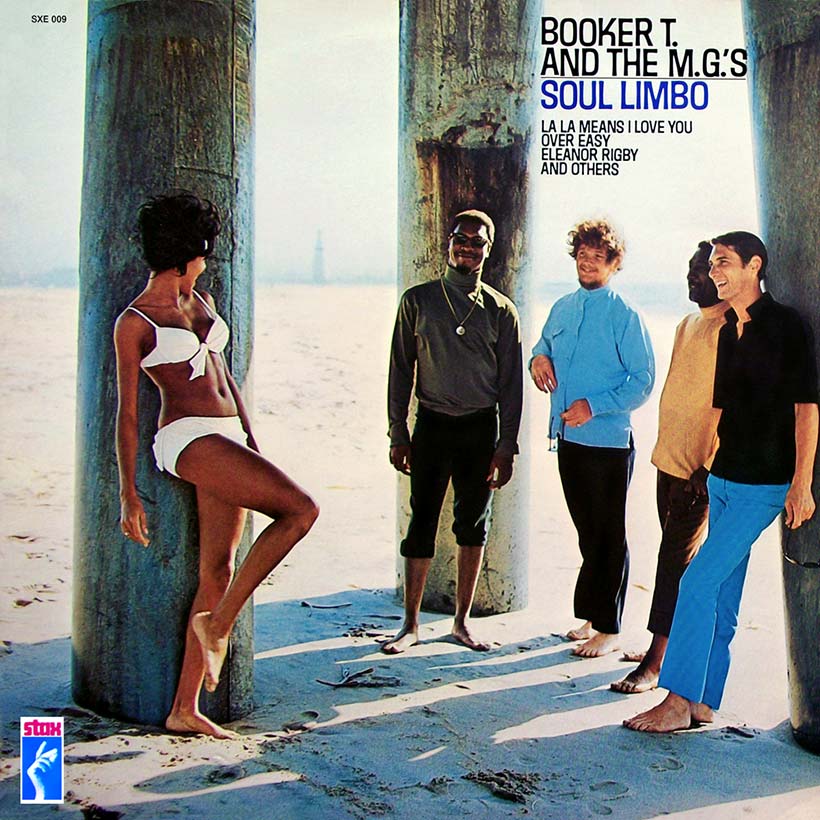 Evoking long summer days in the UK, Booker T And The MGs' track "Soul Limbo" has long since been known as the theme for the BBC's cricket coverage, a status it attained during the 70s when the West Indies epitomized a swashbuckling style of play. But the track – and accompanying Soul Limbo album – represent something far different in the long career of Booker T And The MGs.
This is the pinnacle of their period as the hippest instrumental act in 60s America – as cool as they come. Even the sleeve, with its super-retro (and rather cheesy) George Whiteman photo of a girl in a white bikini posing flirtatiously in front of the band under a boardwalk, suggests something out of a groovy beach movie more than the nitty gritty of Stax R&B in September '68. Hey, look at these hipsters, it suggested. The album's original title was intended to be Over Easy, hinting at just how relaxed Booker T and co were (early US copies even bore this title on their label, which was changed when "Soul Limbo" became an unexpected pop smash). But the music? It remains high-class soul, even if the group, as they had on their previous album, Doin' Our Thing, cast their net quite wide when it came to choosing Soul Limbo's material.
Ice-cool killers
The album is packed with covers, with only the aforementioned songs and "Heads Or Tails" credited to the group. But because The MGs can make any tune their own, that's not necessarily a problem, and Soul Limbo soon rises to a level not even hinted at by its opening gambit, a version of The Tams' ʻBe Young, Be Foolish, Be Happy." It's an undistinguished cut by the Memphis Group's standards, with a slightly strange stereo mix on some editions that splits the rhythm section into different channels. That mix isn't so much of a problem on the mellow roll through The Delfonics' "La-La Means I Love You," however, with Steve Cropper's Telecaster playing simple, effective harmonies to Booker's glowing organ lead.
Soul Limbo picks up a little steam across the first two tracks, but you really aren't aware of the heights it is going to reach until it hits its first killer, their ice-cool version of Dominic Frontiere's theme for the Clint Eastwood Western Hang 'Em High. Effortlessly tense and menacing, and suggesting wide-open spaces, this is a masterpiece that fuses the classic soundtrack work of Ennio Morricone and pure funk. It was also the precursor to their much-covered early-70s thriller "Melting Pot", and it's as badass as a Spaghetti Western's antihero.
It might seem weird to follow such a tune with a version of a jazz standard, but Booker T's underrated piano chops and the group's unfussy support on "Willow Weep For Me" works perfectly as a counterpoint to "Hang 'Em High": after the violence, the regrets. Then comes the original "Over Easy," another simmering funk churn, this time on the gentler side, perhaps owing something of its melodic inspiration to Betty Everett's "You're No Good." With an uncredited conga player popping beats in the distance, and some fabulous guitar lines from Steve Cropper towards the end, "Over Easy" is cool and mellow, like a Sunday morning recovering from a party.
Then comes "Soul Limbo," a three-chord romp that's about as authentically calypso as US music of that time got, with a brilliantly to-the-point marimba solo from Stax engineer and production stalwart Terry Manning. But an accolade must go to drummer Al Jackson, Jr, whose almost-unnoticed playing drives the track like a truck on the open road.
Instrumental murder
The album is totally on a roll now, and even the maudlin melody of The Beatles' "Eleanor Rigby" can't stop it. The tune never sounded like this: rumbling, heavyweight, dark, and slightly threatening, with Booker's keyboard enduring a wah-wah effect. The original song was inspired by a gravestone inscription, but this presents the boneyard by night: cold, starless, shadowy, and scary. "Heads Or Tails" is a chunky chug, not unlike the group's 1963 B-side "Aw, Mercy," but far more realized and grooving. There's a similarly perky makeover of Aretha Franklin's "Sweet Sweet Baby (Since You've Been Gone)," with Booker T dictating the steady rise of the song's mood.
Things turn darker again on the song Booker T and William Bell wrote for Albert King, "Born Under A Bad Sign", which hands Cropper a few bars to pick the blues when not riffing in unison with Donal "Duck" Dunn's growling bass. Soul Limbo closes with a fierce, stuttering take of "Foxy Lady," one guitar giant playing another's landmark tune. Their styles could not be more different, but Cropper's direct and unshowy licks work perfectly on Hendrix's classic.
There is no shortage of Memphis Group magic on this album; it kicks as hard as anything Booker T ever did, though you wouldn't know that from the start. Soul Limbo begins over easy, but once it gets going, it's instrumental murder: gritty, energized, with a controlled power that they can turn on and off at will – oh, and a touch of Caribbean magic, too. No wonder these guys were regarded as utterly hip by their contemporaries. Soul Limbo sets the bar very high.