How The Chairman Of The Board Conquered Caesar's Palace In March 1982
When Frank Sinatra staged a Vegas residency at Caesar's Palace, in March 1982, he turned out career-high shows that remain among his finest.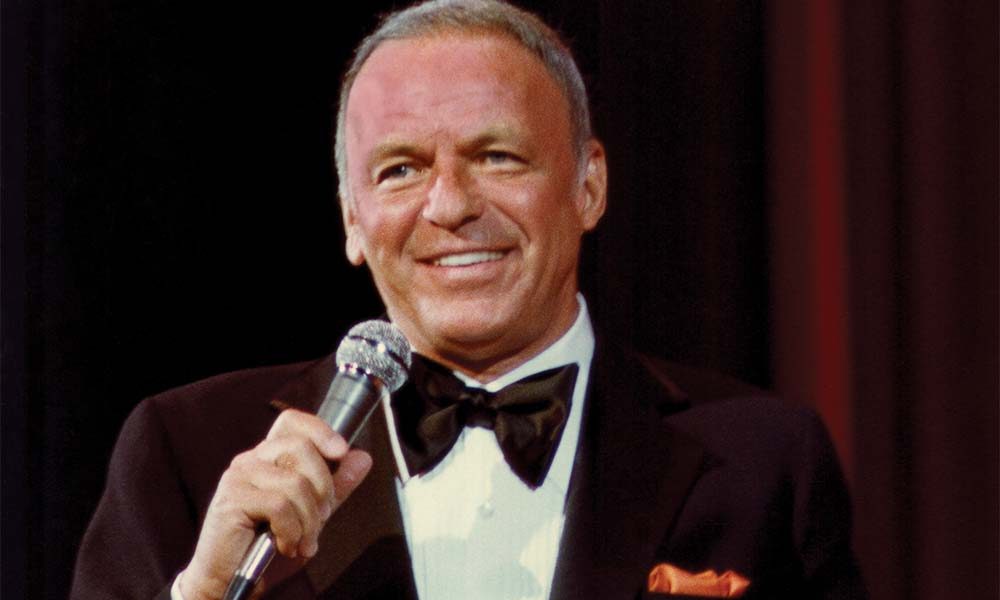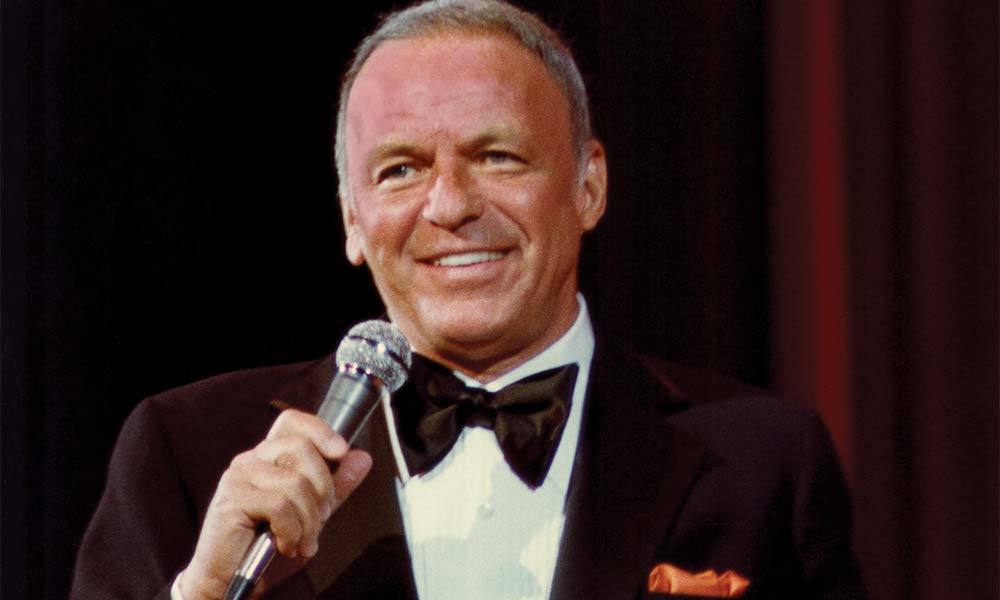 Caesar's Palace, with its grandiose, Roman-themed architecture, was Frank Sinatra's preferred choice of venue in Las Vegas after his 13-year association with The Sands hotel ended in 1967.
The venue subsequently brought Sinatra plenty of highs: myriad sold-out shows; being presented with a prestigious Grammy Trustees Award, which was given to him at the hotel to honor 40 years in show business, in 1979; and, two years later, being made Vice President Of Entertainment at Caesar's Palace, an official posting that purportedly netted him $20,000 a week. But there were also some lows. Sadly, Sinatra was performing at Caesar's when he received news that his mother, Dolly, had died in a plane crash in January 1977.
Despite the many years that Sinatra performed at Caesar's Palace, to date, only one recording from his time there has been officially released, issued in 2006 on the third disc of a 4CD+DVD box set titled Sinatra: Vegas. It captured the singer, then 67 years old, at the venue in early March 1982, during the second week of a fortnight-long residency. Sinatra alternates between the Caesar's Palace orchestra and, for a couple of numbers, a jazz quintet.
These Foolish Things (Remind Me Of You)
Sinatra is in scintillating form throughout: magnetic, irresistible, charming, loquacious, playful, and laugh-out-loud funny. He tells the audience, "I'm having a hell of a time," as he sips a drink in between numbers.
Sinatra may have performed songs the likes of "The Lady Is A Tramp," "Night And Day," and "I Get A Kick Out Of You" hundreds of times before, but at Caesar's Palace he delivers them passionately, pulling out all the stops. You can tell he relishes performing with a big band and his sense of joie de vivre is palpable. "Don't you like the sound of the big band, when we get rid of the strings?" he asks the audience. "I do – it's a joy to sing with the energy at the back of you like this… it's really marvelous."
The Lady Is A Tramp (Live At Caesars Palace, Las Vegas/1982)
Dean Martin is in the audience, and he and Sinatra indulge in some playful banter early on. But it's not all jokes and levity. There are moments of reflection and, at one point, Sinatra acknowledges that he's one of the last of a dying breed. "Being a saloon singer, that's my racket," he says. "There's not too many of us left, just myself and Mr [Tony] Bennett, who do these kinds of songs… and we're going to continue so they don't die. They're important to the American music catalogue."
On stage, Sinatra was always keen to acknowledge the writers of his songs, and he does so at this Caesar's Palace show. This side to his personality reflected how much he respected songwriters, and was also a realization, perhaps, of the debt that he owed the tunesmiths that created the Great American Songbook repertoire that was his bread and butter.
Night And Day (Live At Caesars Palace, Las Vegas/1982)
As well as some of his well-loved signature numbers, Sinatra goes back in time to 1941 and revisits "Without A Song," which he originally crooned with the Tommy Dorsey band. An even earlier song, "All Or Nothing At All," that he sang with bandleader Harry James, is also in the 12-song set, with an updated arrangement by Nelson Riddle ("Isn't that a great chart," enthuses Sinatra). But any thoughts of him wallowing in nostalgia are put aside by the inclusion of "Hey Look, No Crying," a poignant ballad taken from the singer's then-latest album, She Shot Me Down.
His daughter, Nancy, joins him on stage for a version of their 1967 hit, "Somethin' Stupid," which precedes the big finale: the anthemic "Theme From New York, New York."
Theme From New York, New York (Live At Caesars Palace, Las Vegas/1982)
Second only to "My Way," perhaps, as a definitive Sinatra curtain-closer, the Big Apple anthem finds Sinatra saying to the band beforehand, "Here's your big chance, fellas… horns up, everybody!" But after a huge brass chord, the song stops abruptly and fizzles out. But this underwhelming false start is just part of the show, with Sinatra quipping, "Not bad… I think you broke something, though," to raucous audience laughter. Eventually, the song takes flight, not before Sinatra throws in quotes from "Chicago" and "(I Left My Heart In) San Francisco" along the way.
Sinatra's March 1982 performance at Caesar's Palace is significant because it offers a vivid on-stage portrait of a singer who was in the twilight of his career, but whose passion for performing continued to burn brightly. Even at 67 years old, Ol' Blue Eyes was still, indisputably, the Chairman Of The Board.
Featuring more performances from Las Vegas, plus shows recorded in Dallas and Philadelphia, the 3CD box set Standing Room Only can be bought here.