'Matthew & Son': How Cat Stevens Grew Up In Public
An example of Cat Stevens' early career as a 60s pop star, his debut album, 'Matthew & Son', revealed a striking songwriter on the rise.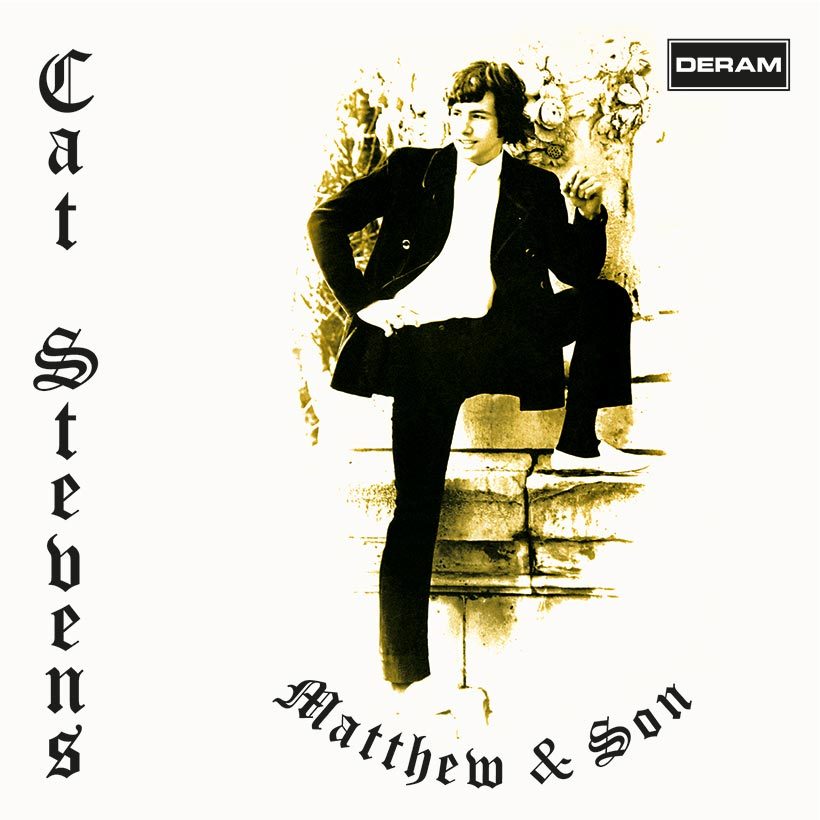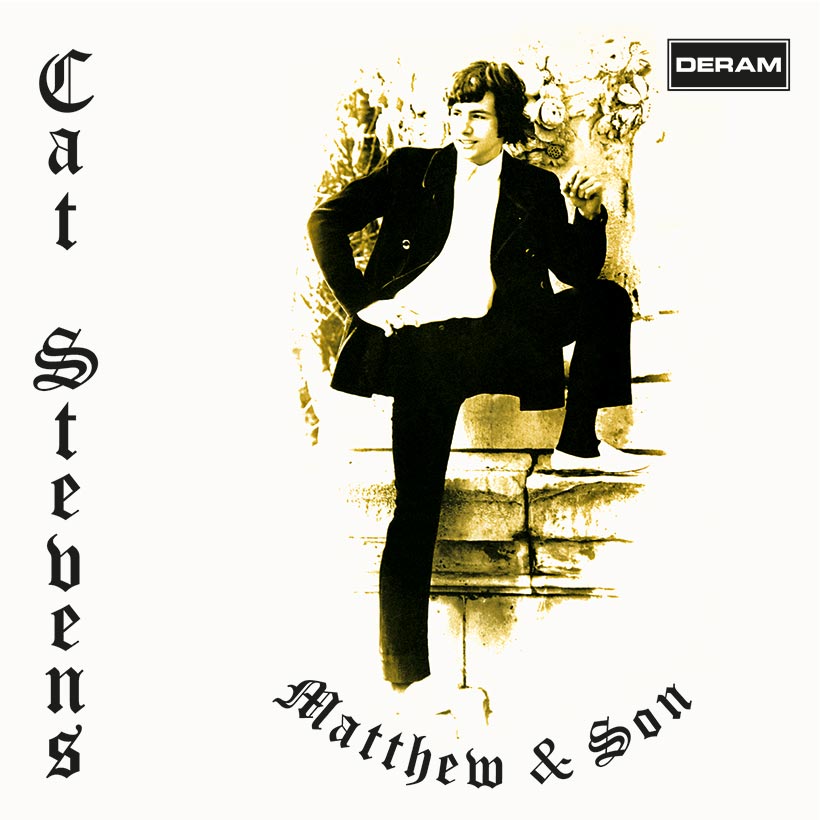 The album's title, just like the single that preceded it, sounded like a family business, and in a way it was. As the 60s started to swing, Steven Georgiou, soon to be known as Cat Stevens, grew up in the rooms above his parents' café in London's West End. Learning his song craft, he became perfectly placed to write his first social vignettes, of which "Matthew & Son" became his biggest UK hit and inspired the album of the same name.
Listen to Matthew & Son on Apple Music and Spotify.
Strikingly mature
Not all of the millions of admirers who made the Londoner one of the most successful singer-songwriters of the 70s would even have known much about his fleeting, and somewhat uncomfortable, period as a teenage pop pin-up. After signing to Decca's Deram label and hooking up with producer Mike Hurst, formerly Dusty Springfield's bandmate in The Springfields, Stevens released his debut single, "I Love My Dog," in September 1966. He was barely 18.
I Love My Dog (Stereo Version)
The strikingly mature composition opened on acoustic guitar, which was complemented by strings and horns on a single that appealed to radio and TV programmers and music fans alike. It reached a modest but promising No.28 in the UK and was followed by "Matthew & Son," released just before the end of the year to considerable expectation. Both singles also featured the bass-playing of a certain English session musician who would find fame later in the decade with Led Zeppelin, John Paul Jones.
The song achieved the clever feat of couching some wry social observation, about the perils of capitalism and workers being enslaved to their bosses, with a catchy and dramatic musical setting. The updated Dickensian imagery of catching the 8.30am train and "working all day, all day, all day," breaking only for a cold cup of coffee and a piece of cake, struck a generational chord, and "Matthew & Son" became a major hit. It spent two weeks at No.2 in the UK, held off the top only by the Monkees' "I'm A Believer." Now, Stevens had his own fan club, headquartered "up west" in Shaftesbury Avenue.
Matthew & Son (Mono Version)
Most Promising Newcomer
As the Matthew & Son album arrived, on March 10, 1967, Stevens was further enhancing his reputation as a hit writer for other artists. In the very week the album was released, containing his own version of his irresistible "Here Comes My Baby," British chart regulars the Tremeloes had taken their cover of the song to No.4 in the UK.
In May, another Cat copyright that wasn't on his own record, the timeless ballad "The First Cut Is The Deepest," entered the chart for Anglophile soulster PP Arnold, on its way to a Top 20 placing. Stevens was also developing his skills as a producer, forming his own production company and overseeing a late 1967 release by the Indian-born, British-based Sacha Caro. His Decca single "Molotov Molotov," helmed by Stevens, is a bizarre Russian drinking song airdropped into the Summer Of Love.
Matthew & Son also included the B-sides of both of his hit singles, the folky "Portobello Road" (co-written with Kim Fowley) and the brassy "Granny." Other charms on a thoroughly assured debut included the bossa nova-style "Better Bring Another Bottle Baby," the of-its-time "When I Speak To The Flowers," the reflective "The Tramp" and "Lady," and another pop toe-tapper, "Come On and Dance."
The album entered the British chart in late March 1967 at No.34, but went on to spend all of May in the Top 10, peaking at No.7. By then, Stevens had another big single on his hands with the suspenseful "I'm Gonna Get Me A Gun," which was on the US pressing of the album, but not the British one until it was added on later reissues.
The new Cat Stevens sound
In November, Stevens was named Most Promising Newcomer by the readers of British pop weekly Record Mirror. He also landed at No.10 in the World Male Vocalist category, one place ahead of Frank Sinatra. But when the New Masters album failed to match this initial success, Stevens began to rethink his musical goals. Then, in 1969, he found himself in a battle for his life.
The artist contracted life-threatening tuberculosis and, on recovering, began to lead a much more spiritual life. He extricated himself from his Decca contract and signed with Island Records, who in turn arranged a US distribution deal with A&M. The 1970 album Mona Bone Jakon signalled the new direction that led to his pre-eminence in the coming years.
None of Stevens' early singles or albums had made the US charts, where he finally saw his name on the Billboard albums list for the first time in February 1971 with Tea For The Tillerman. A week later, its signature single, 'Wild World', started a climb up the Hot 100 that would end at No.11. The new Cat Stevens sound was establishing itself, but an echo of his former self soon arrived.
'Can you imagine a world without music?'
Seeing the opportunity to remarket some of his recordings from his initial years of success, the Deram label reissued Stevens' two 1967 albums in the US. On April 3, 1971, the package, titled Matthew & Son/New Masters, made its showing. In the week that Tea For The Tillerman climbed to No.11 and "Wild World" to No.12, Stevens' past caught up with him, so to speak, as the Deram package appeared on Billboard's Top LPs chart at No.190.
With interest in the British artist now running high in America, Mona Bone Jakon – which had been on that US chart fleetingly two weeks before – also reappeared, at No.186. Matthew & Son/New Masters managed a total of 12 weeks on the chart, reaching No.173, and then Stevens left the 60s behind for good. Tea For The Tillerman advanced to triple-platinum status, and Cat Stevens' relaunched and newly motivated career was well under way.
Listen to the best of Cat Stevens on Apple Music and Spotify.
Back in 1967, after the release of the Matthew & Son album, Stevens reflected on his musical upbringing and his time at art school in an interview with Record Mirror's Pete Lanza. "Music has come through much bigger than art ever did," he said. "You can be surrounded by pictures and it's great, but if you have music and pictures… can you imagine a world without music?"
The 180 gram reissue of Matthew & Son can be bought here, and the Mona Bone Jakon box set here.