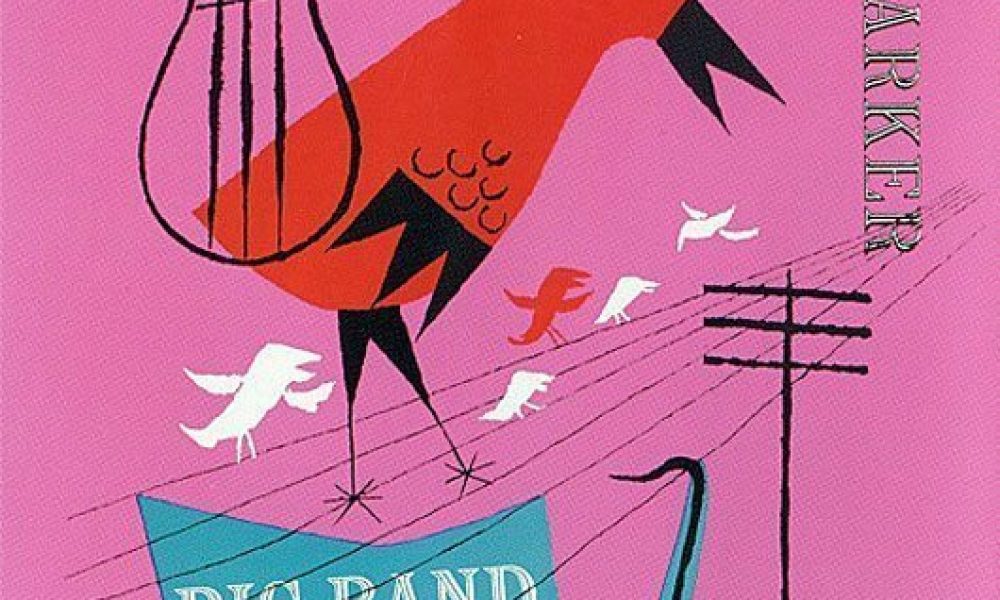 This album was originally released on a Clef 10" album in 1953, compiled from three separate sessions that Charlie Parker and a big band undertook in New York between 1950 and 1952. The earliest session, when he cut 'Dancing in The Dark' and 'Laura' were at Reeves Sound studio on 5 July 1950. It was more akin to a small orchestra with strings, an oboe and French Horn, as well as the Verve stalwart Ray Brown on bass and Buddy Rich on drums. Both these cuts appeared on Charlie Parker With Strings, The Master Takes. The image below is taken from a rare UK EP issued in 1960.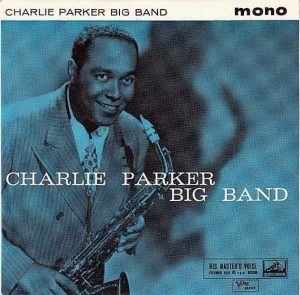 Eighteen months later and a second session, with a more familiar big band line-up, included the recording of 'Temptation', 'Lover', 'Autumn in New York' and 'Stella by Starlight'. There were strings again, but it was closer to the kind of thing that Stan Kenton's band was doing.
By the time of the third and last session for the material on Charlie Parker Big Band the strings have gone and it is a far fuller sounding band that includes Oscar Peterson on piano, Bill Harris on Trombone, Flip Phillips on tenor saxophone and the inevitable Ray Brown on bass. Just check out 'Night and Day' and while the setting is easily recognisable, Bird imbues the whole thing with originality and flair. Perhaps the highlight from this session is 'I Can't Get Started' which in Bird's hands takes on a lustre that is totally beguiling.
Joe Lippman's arrangements are superb through out and while there are some that carp that these short, mostly 3 to 4 minute songs, don't give Bird the opportunity to stretch out, they are missing the point. This was about making records that could be released on 78 rpm shellac records for supplying to radio stations and juke boxes.
This reissue contains another 14 bonus cuts including alternate takes and bonus cuts. It is another fascinating look at the recording process that makes this such a valuable addition for any Charlie Parker fan's library.
Format:
UK English