'Come With Us': 'Ideas Galloping' For The Chemical Brothers
By the time of 2002's 'Come With Us,' Tom Rowlands and Ed Simons had long since established themselves as one of the world's most innovative dance acts.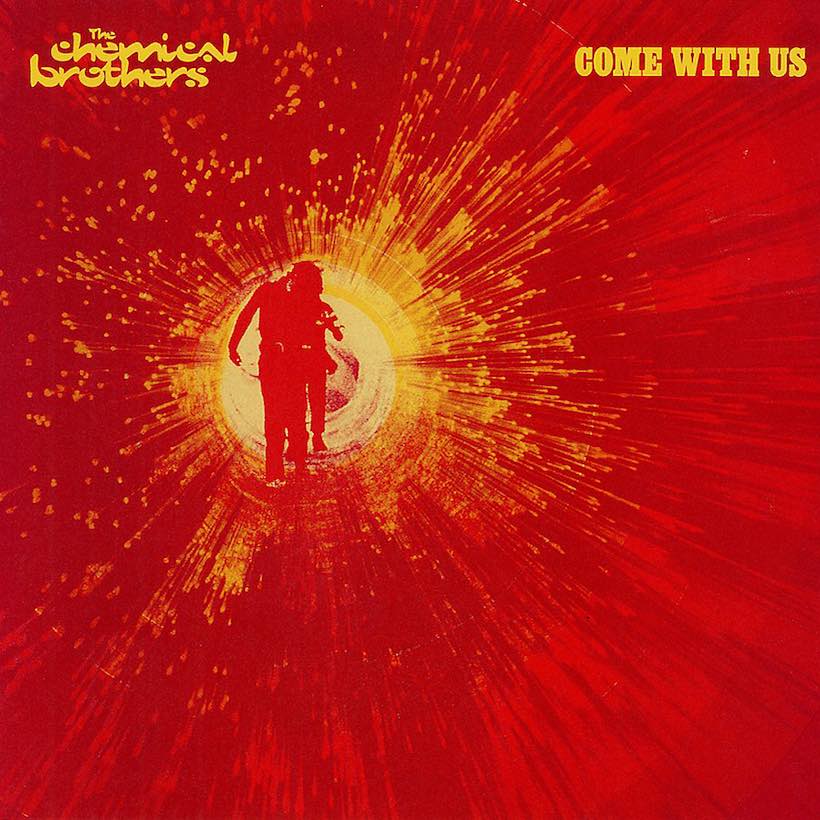 When the Chemical Brothers said Come With Us, their fans were only too happy to oblige. By 2002, the block rockin' beats of Tom Rowlands and Ed Simons had long since established them as one of the world's most cutting edge and innovative dance acts. After this fourth album was released on January 29, 2002, it went straight to No.1 on the UK chart of February 9.
The duo's overall chart scorecard is impressive indeed. Come With Us was the third of five UK No.1 albums achieved by the Chemical Brothers in just ten years, from 1997 to 2007, and six overall, including 2015's Born In The Echoes. Whereas 1999's Surrender had contained four guest vocals, by Noel Gallagher, Bernard Sumner, Hope Sandoval and Jonathan Donahue, Come With Us contained only two well-known guests, Richard Ashcroft (on "The Test") and the returning Beth Orton (on "The State We're In"). It also contained two new Top 10 hits in "It Began In Afrika" and "Star Guitar."
Listen to Come With Us right now.
Come With Us, the result of 18 months of studio experiments by Rowlands and Simons, replaced Stereophonics' Just Enough Education To Perform at No.1 in the UK. It also went to the top of the Australian charts and was the group's third Top 40 album in the US where, like Surrender, it peaked at No.32. Come With Us is also the record featuring "Galaxie Bounce," not a single but well known to fans via the Tomb Raider soundtrack of the summer before.
David Stubbs wrote in his review of the album for Uncut: "'Star Guitar' is all sparkle and wormholes and distressed frequencies, ideas galloping, colliding and unfurling with dreamlike logic – the benefit, perhaps, of the Bros taking their feet off the bass accelerator. 'Hoops' melts from robo-surf music into an acoustic guitar's plucking through a barking maze of sequencers. Beth Orton, meanwhile, guests on 'The State We're In,' her sun-dried vocals graced by abstract electronic embellishments and illustrations."
Come With Us can be bought here.
Follow the official Chemical Brothers Best Of playlist.